Click Here for More Articles on SHAKESPEARE SPOTLIGHT
Photo Flash: First Look at Billy Campbell and More in THE WINTER'S TALE at The Old Globe
Performances begin this Saturday, February 8 as The Old Globe presents Shakespeare's spellbinding romance The Winter's Tale. Artistic Director Barry Edelstein makes his Old Globe directorial debut with the show, the first indoor Shakespeare production at the Globe in over a decade. The Winter's Tale will run Feb. 8 - March 16, 2014 on the Donald and Darlene Shiley Stage in the Old Globe Theatre, part of the Globe's Conrad Prebys Theatre Center. Preview performances run Feb. 8 - Feb. 12. Opening night is Thursday, Feb. 13 at 8:00 p.m. BroadwayWorld has a first look at the cast in action below!
NPR calls Old Globe Artistic Director Barry Edelstein "one of the country's leading Shakespeareans." Now Edelstein's work takes center stage with The Winter's Tale, Shakespeare's most enchanting masterpiece, featuring a powerful musical score written expressly for the production by acclaimed classical composer Michael Torke. The Winter's Tale sweeps breathtakingly from tragedy to comedy and along the way visits kings and queens, dancing shepherds, a most extraordinary statue, and one notoriously hungry bear before it reaches its stunning, magical conclusion.
Acclaimed stage and screen actor Billy Campbell returns to the Globe following performances in the celebrated productions of Much Ado About Nothing (2003) and The Comedy of Errors (1997). Campbell currently stars as Dr. Alan Farragut on the new SyFy Channel drama "Helix." He is perhaps best known for his lead role on the series "Once and Again," for which he received a Golden Globe Award nomination, and the cult favorite film The Rocketeer. His other theatre credits include Fortinbras (Ovation Award) and Roundabout Theatre Company's Hamlet, and his television and film credits include "The Killing," "The 4400," "Crime Story," "Dynasty," Gettysburg, Enough, and Dracula.
The cast of The Winter's Tale also features Erin Elizabeth Adams (Dorcas), Jordi Bertran (Mamillius), Meaghan Boeing (Emilia), Lindsay Brill (Mopsa), Angel Desai (Paulina), Jamal Douglas (Mariner), Kushtrim Hoxha(Cleomenes), Paul Kandel (Autolycus, Archidamus), Maya Kazan (Perdita), A.Z. Kelsey (Florizel), Mark Nelson(Antigonus, Old Shepherd), Natacha Roi (Hermione), Robbie Simpson (Dion), Brendan Spieth (Clown), Paul MichaelValley (Polixenes), Cornell Womack (Camillo), Patrick Zeller (Jailer), and Nadia Guevara and Albert Park (Ensemble).
The creative team includes Wilson Chin (Scenic Design), Judith Dolan (Costume Design), Russell H. Champa(Lighting Design), Fitz Patton (Sound Design), Michael Torke (Original Music), Taylor Peckham (Music Director), Bryan Byrnes (Fight Director), Jan Gist (Voice and Dialect Coach), Caparelliotis Casting (Casting), and Anjee Nero (Stage Manager).
Tickets to The Winter's Tale can be purchased online at www.TheOldGlobe.org, by phone at (619) 23-GLOBE, or by visiting the Box Office at 1363 Old Globe Way in Balboa Park.
Photo Credit: Jim Cox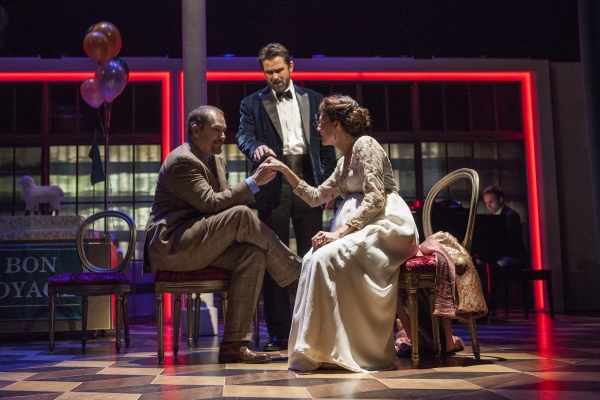 Paul Michael Valley as Polixenes, Billy Campbell as Leontes, and Natacha Roi as Hermione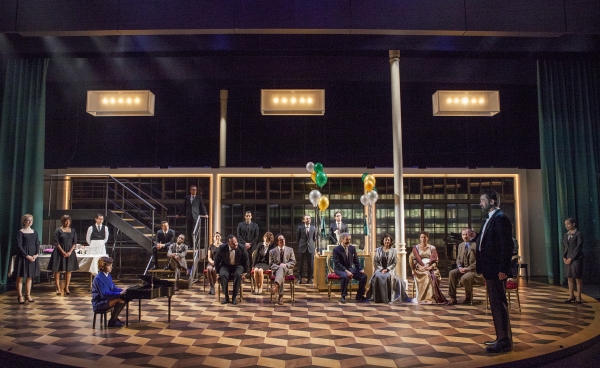 Billy Campbell as Leontes (foreground, right) and the cast of William Shakespeare's The Winter's Tale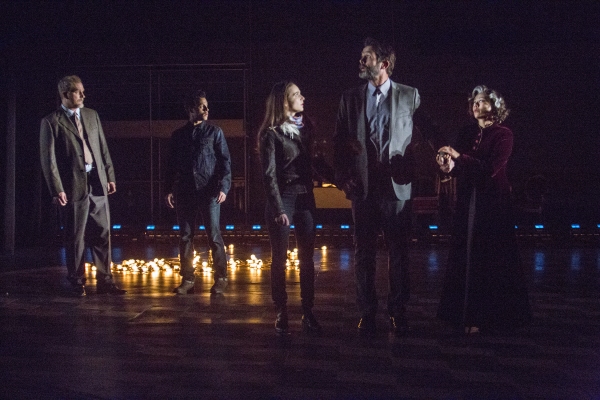 Paul Michael Valley as Polixenes, A.Z. Kelsey as Florizel, Maya Kazan as Perdita, Billy Campbell as Leontes, and Angel Desai as Paulina

Billy Campbell as Leontes and Mark Nelson as Antigonus with (background) Albert Park, Kushtrim Hoxha, Brendan Spieth, and Robbie Simpson

Billy Campbell as Leontes

Natacha Roi as Hermione, Jordi Bertran as Mamillius, and Billy Campbell as Leontes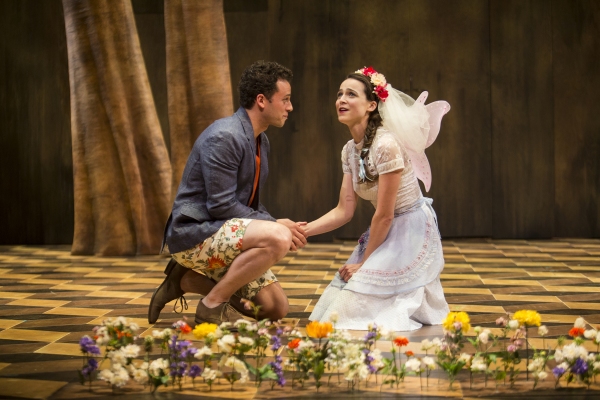 A.Z. Kelsey as Florizel and Maya Kazan as Perdita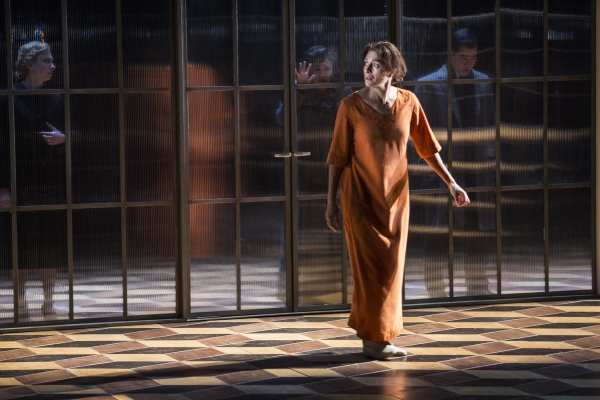 Natacha Roi as Hermione with (background, from left) Lindsay Brill, Angel Desai, and Albert Park

(center) A.Z. Kelsey as Florizel and Maya Kazan as Perdita with the cast of William Shakespeare's The Winter's Tale

Billy Campbell as Leontes, Natacha Roi as Hermione, A.Z. Kelsey as Florizel, and Maya Kazan as Perdita

Paul Kandel as Autolycus (right) and the cast of William Shakespeare's The Winter's Tale

Paul Michael Valley as Polixenes, Billy Campbell as Leontes, and Natacha Roi as Hermione

Brendan Spieth as Clown and Mark Nelson as Old Shepherd

Billy Campbell as Leontes and Cornell Womack as Camillo

Billy Campbell as Leontes and Natacha Roi as Hermione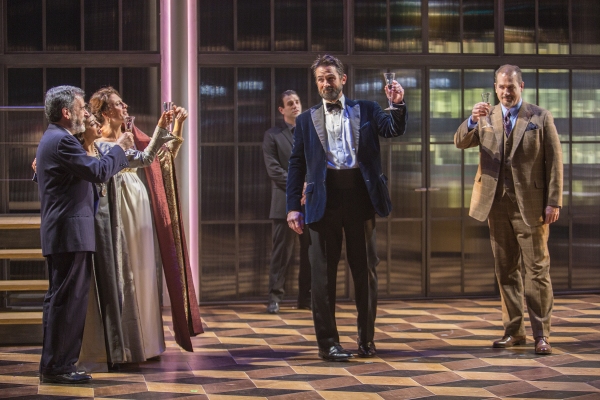 Billy Campbell as Leontes (center) with (from left) Mark Nelson, Angel Desai, Natacha Roi, Patrick Zeller, and Paul Michael Valley