BWW Review: MARIINSKY AND SAN DIEGO ORCHESTRAS TOGETHER at The Jacobs Music Center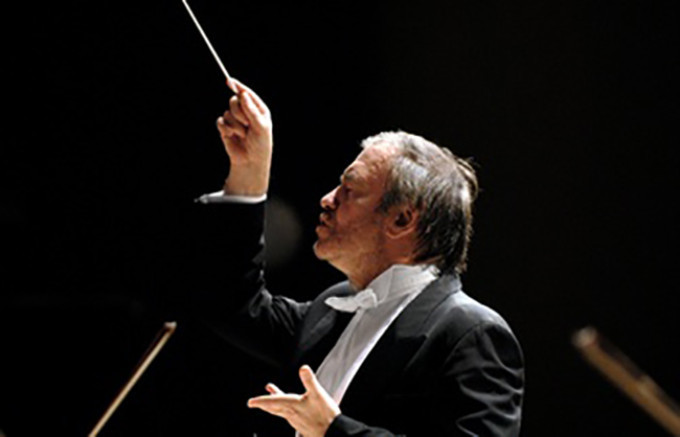 It was a rare event, two symphony orchestras on stage at the same time, and Russian conductor Valery Gergiev was spectacular. He first set a carefree festive mood with the drinking song from Puccini's La Traviata, performed with Viennese flair by the Mariinsky Orchestra and six singers from the Mariinsky Theater's Atkins Young Artists Program. Puccini's call to hedonistic living was followed by the boisterous joy of Glinka's overture to Ruslan and Ludmilla at the fastest tempo I ever expect to hear, a full minute faster than some of the best recordings. While perhaps wondering how a toothpick became his baton (though not his San Diego choice), you can judge the speed for yourself in a YouTube video recorded during a previous Gergiev concert. The breakneck speed, without seeming a showoff gimmick, demonstrated the agility and precision of the Mariinsky musicians and the warm rich sound of the string section.
The mood quieted considerably when the San Diego Symphony Orchestra, with Gergiev still in command, replaced the visiting musicians for Borodin's evocative tone poem In the Steppes of Central Asia. The San Diegans followed Gergiev's demands in yet another impressive showing of how beautifully they play for every resident or guest conductor, though the immediate comparison with the preceding touring orchestra did suggest there's a bit further to go before it can claim a place among the very best in the world.
Musicians from both orchestras, over 120 in total, combined after intermission for a monumental performance of Shostakovich's mammoth, and somewhat controversial 7th symphony, the "Leningrad." Does it kowtow to Stalin's regime or mock it? If my friends were off to the Gulag or a firing squad, it just might affect what I wrote. But, since Shostakovich was Russian to the core and in Leningrad while composing the first three movements as Germans attacked, it's more likely he was sincerely honoring the strength and tenacity of the Leningrad citizens who withstood Hitler's invasion, as they had Napoleon's.
The symphony has received arguably more justifiable criticism on artistic grounds (with which I disagree). In a first movement that approaches a half hour in length, Shostakovich displays an obsessiveness surpassing that shown in Ravel's Bolero. A banal jaunty melody, based in part on a theme from The Merry Widow by Lehar, a favorite of Hitler's, repeats 12 times, gradually changing in color and orchestration to a mood of uneasy foreboding. The German army approaches.
The two lengthy middle movements, in which Shostakovich paints a nostalgic picture of a simpler and happier pre-war life and the beauties of nature, were treated with lingering attention to detail by Gergiev, and I found my mind wandering at times when the lingering seemed excessive. In sharp contrast with the overture, his interpretation of the "Leningrad" was at the high end of performance times, running over 80 minutes.
My attention snapped back into place as the conductor blazed his way into the exciting finale. Hall acoustics didn't always cope well with the very loudest of combined-orchestra moments, but as Gergiev worked his substantial forces into near-frenzied triumph, I felt as if I too were celebrating an elating victory. The stunning climactic ending brought an excited sellout audience immediately to its feet for extended, and unusually enthusiastic applause.
It was a memorable evening!
For concert schedule and ticket information visit the San Diego Symphony website.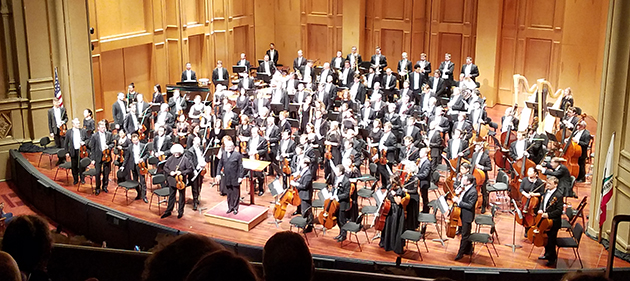 Photos courtesy San Diego Symphony.
Related Articles View More San Diego

Stories

Shows