Feature: BroadwayWorld's Salt Lake City Reviewers Select 2018's Best of Theater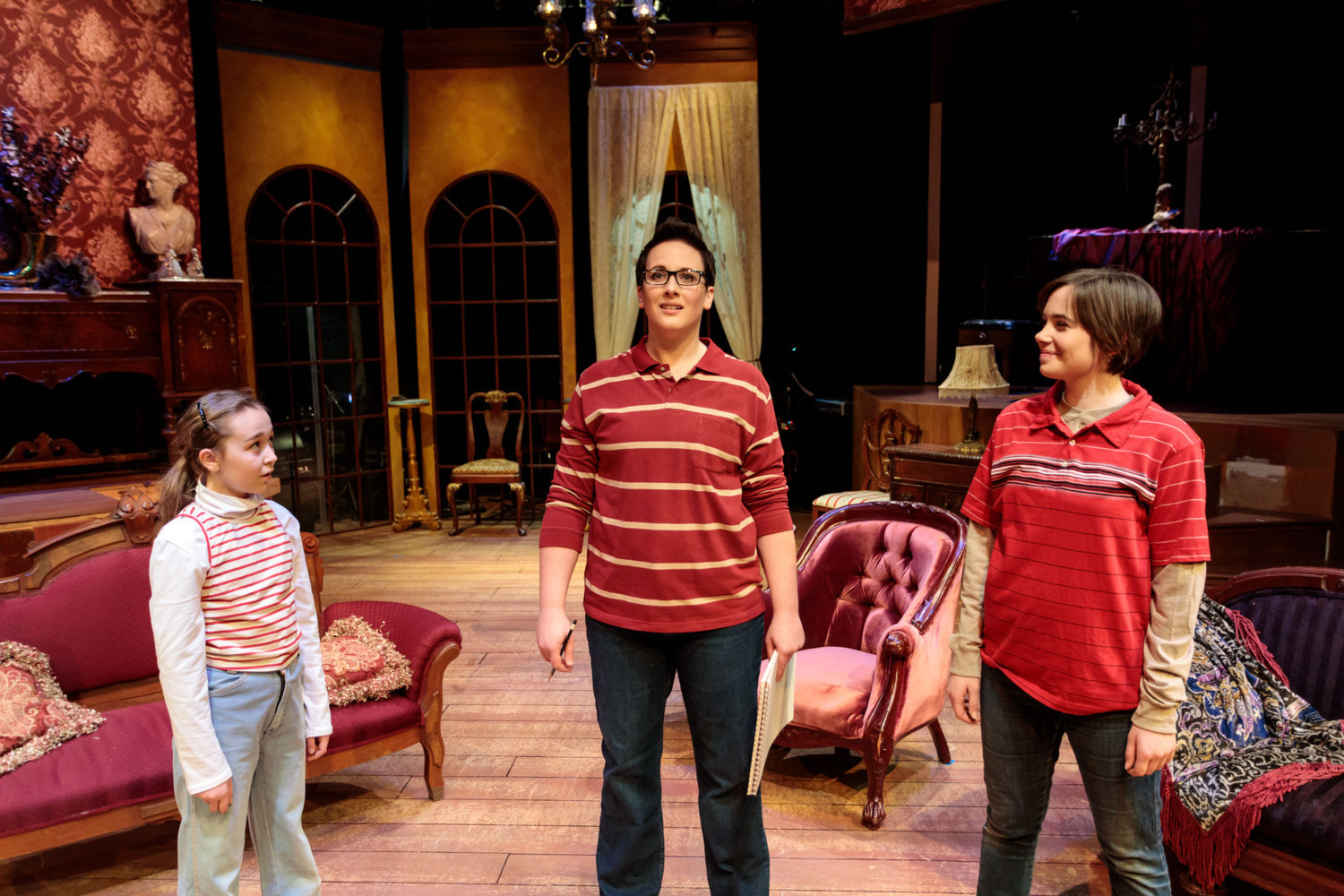 Blair Howell's Picks
1. FUN HOME, Salt Lake Acting Company (saltlakeactingcompany.org)
The stirring performances under the expert direction of Jason Bowcutt, who guided the cast from melancholy to zany in a heartbeat, made this premiere production hauntingly moving. Hailee Olenberger was utterly astonishing in the pivotal role of Medium Alison, perfectly capturing the awkward joy of first love and discovery of her sexuality. The live band, assuredly led by David Evanoff, was an additional reason for this reviewer to see FUN HOME three times.
2. CAROLINE, OR CHANGE, Good Company Theatre (goodcotheatre.com)
With two masters -- Director Teresa Sanderson and Musical Director Anne Puzey -- at the helm and the extraordinary Dee-Dee Darby-Duffin in the lead role, CAROLINE, OR CHANGE was an unparalleled delight.
3. ANYTHING GOES, Hale Center Theater Orem (haletheater.org)
As director-choreographer, Jennifer Hill-Barlow deeply impressed, bringing brilliance to this classic gem. Ashley Gardner Carlson was very appealing as Reno Sweeney, both her nonchalant casual performance and her blow-off-the-roof vocals. And the babe can dance! HCTO's imaginative SENSE AND SENSIBILITY, with Chris Clark directing, was completely charming and expertly acted.
4. A VIEW FROM THE BRIDGE, The Grand Theatre (the-grand.org)
Mark Fossen again shows his nimble hand at directing the company's American Classic series. The performances of Jason Tatom (Eddie) and McKenzie Steele Foster (Catherine) were astonishing, along with the smoldering work by Teresa Sanderson (Beatrice).
5. AFTERGLOW, Utah Repertory Theater Company (utahrep.org)
Continuing its mission to bring productions to Utah other companies won't touch, Utah Rep boldly staged this steamy off-Broadway hit. And what other theater is able to bring acclaimed opening-night guests (S. Asher Gelman, AFTERGLOW playwright/original director; along with the authors of STRAIGHT, Scott Elmegreen and Drew Fornarola)? Johnny Hebda was heartbreakingly effective in the lead role of Josh.
Pioneer Theatre's outstanding productions of BRIGHT STAR and SWEENEY TODD are heralded by my colleague below.
Honorable Mentions:
CHESS, University of Utah Department of Theatre (theatre.utah.edu)
The cut-and-paste reimagining by Director Denny Berry and Music Director Alex Marshall better told the story of CHESS, with Berry's choreography and the team's production design making the staging a visual delight.
PINKALICIOUS THE MUSICAL, Salt Lake Acting Company (saltlakeactingcompany.org)
With this TYA production, SLAC gleefully showed its same commitment to quality as it does with its mainstay focus on challenging drama and premieres. PINKALICIOUS was in-the-pink delightful.
2018 also marked the one-year anniversary of Hale Centre Theatre's new complex in Sandy, surprisingly rebranded as "professional" theater without its artists' membership in professional theater craft unions to make it truly professional. There are bloated costume and set budgets for the spectacle-focused stagings -- now with even more electrical bridge lifts and multiple rock concert-sized LED video screens! The huge disparity continues between the extraordinary salaries of its top administrative staff as opposed to what artists are compensated without industry-standard Actors' Equity Union membership requiring livable wages and benefits.
Tyler Hinton's Picks
1. BRIGHT STAR, Pioneer Theatre Company (pioneertheatre.org)
Essentially the original Broadway production transferred to the PTC stage, it was utterly ravishing. The masterful performances from Carmen Cusack (Tony-nominated for the role) and the rest of the cast, along with the staging, took your breath away as they unforgettably illuminated the moving story and songs.
2. THE PRINCE OF EGYPT, Tuacahn Amphitheatre (tuacahn.org)
A thrilling musical with originality and depth, theatricality and spectacle, this was one of the very first productions of the show in the world, only preceded by a co-production by TheatreWorks in Silicon Valley and the Fredericia Theater in Denmark. It was a gift to anyone who had the opportunity to see it.
3. HAMILTON, Eccles Theater (broadway-at-the-eccles.com)
Much has been said about Lin-Manuel Miranda's opus, and what greater testament does it need than its widespread, avid fan base throughout the world. The dexterity and depth of the writing is extraordinary and the direction and design masterful. This national touring production was phenomenal.
4. COME FROM AWAY, Eccles Theater (broadway-at-the-eccles.com)
Salt Lake City was only the second destination of the accoladed musical's national tour, which featured a Broadway-quality ensemble cast in a captivating, pitch-perfect production. It was almost impossible to separate the tightly knit group for individual praise, as each thread worked together to weave a tapestry of storytelling.
5. THE SCARLET PIMPERNEL, Hale Centre Theatre (hct.org)
PIMPERNEL is a perennial Utah favorite, and this production was a lush spectacle with emotional heft from soaring performances. Some of the very best musical theater talent in the state was selected to lead the company, and their maturity and experience was utterly refreshing and exactly what was needed for these characters.
Honorable Mentions:
DADDY LONG LEGS, Hale Center Theater Orem (haletheater.org)
Tender, intimate and heartfelt -- a small treasure.
SWEENEY TODD: THE DEMON BARBER OF FLEET, Pioneer Theatre Company, (pioneertheatre.org)
Unsettling and yet fulfilling -- a magnificent achievement.