Pace Performing Arts Students Collaborate with David Marshall Grant for Reimagined SNAKEBIT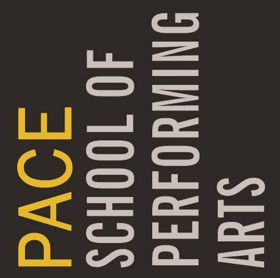 David Marshall Grant's 1998 hit play "Snakebit" has been reimagined thanks to a collaboration with the Bachelor of Fine Arts Acting students at the School of Performing Arts of the Dyson College of Arts and Sciences at Pace University.
"Snakebit" will be presented beginning this week, October 4-14, 2017 at Pace University, Schaeberle Theater, 41 Park Row, New York, NY, 10th Floor. For show times and tickets visit: http://snakebitpace.brownpapertickets.com.
Grant has spent several months working with Director Christopher J. Hake and the students working on changes. "In revisiting it so many years later, there seemed to be an opportunity to more fully realize the original intent of the piece," says Grant. Hanke and Grant have known each other for some time and Hanke calls the collaboration, "excellent," and adds, "We collaborate so well and it has been wonderful helping him fully realize this revision."
Of the cast and production team of student actors, Hanke admits he has been blown away. "The unexpected joy in this process has been the Pace Performing Arts actors. Of course, they rank among one of the best undergraduate BFA programs in the country, but these actors are the finest young artists I have seen and are truly ready for the professional world, and they haven't even graduated yet. I am very proud to be working with them all."
David Marshall Grant (playwright) Broadway credits include: Bent, staring with Richard Gere, and Joe Pitt in Angels in America, for which he was nominated for a Tony Award and a Drama Desk Award. He has appeared in over 25 movies, including "American Flyer," "The Chamber," "Air America," "Stepford Wives," and "The Devil Wears Prada." Television work includes Bobby Kennedy in "Citizen Cohn," "And The Band Played On," "Thirty-Something," and "Party Down." Grant's first play, "Snakebit" was produced off-Broadway and was nominated for a Drama Desk award and an Outer Critics Circle Award.
Christopher Hanke (director) is an American actor, director, and all around theater nerd. He recently starred in the hit one-man comedy, "Buyer & Cellar," and the play, "Perfect Arrangement," at "Primary Stages," both in NYC. Before that was Bud Frump in the Broadway revival of "How to Succeed..."
Other Broadway: "Rent" (Mark), "Cry-Baby" (Baldwin) and "In My Life" (JT). Additionally, Hanke played Tommy Boatwright in director George C. Wolfe's Tony Award-winning production of "The Normal Heart at Arena Stage" in DC and starred as Claude in The Public Theater's Shakespeare in the Park production of "Hair" in Central Park.
Hanke currently plays Devon on the hit comedy series "Odd Mom Out" on BRAVO now in its third season. He also has a recurring role on the sitcom "Kevin Can Wait" on CBS. He played Fabian in the last season of "Devious Maids;" was series regular Ryan Abbot on the CBS medical drama "Three Rivers;" had a recurring role of Stuart on HBO's "Big Love;" and has guest starred on "Nashville," "Major Crimes," "The Client List," "Brothers & Sisters," and recently on "Younger."
The BFA in Acting was created by Associate Professor Grant Kretchik who also is the associate director of The School of Performing Arts. Kretchik has appeared off -Broadway and in film and television. He has had projects premier in various film festivals including Austin, Mumbai, London and Cannes. His latest project, "America," for which he is executive producer is currently waiting to announce its premier. Kretchik has worked as both an actor and director at La Mama. Kretchik assisted Michael Grief on the first Broadway National Tour of Next to Normal. Other directing credits include The Parade at the Tennessee Williams Theater Festival Provincetown Ma. Scottish Sperm (world premier) the Edinburgh Fringe Festival the production went on to be selected for Zoofest and Just for Laughs in Montreal, Canada. Grant Kretchik is a member of AEA and SDC.
The cast includes: Cory Shanbom (Michael), Kaycee Murto (Jenifer), Daniel Scandura (Jonathan), Preston Fox (Gary), Chloe Lapenat (female understudy), Preston White (male understudy).
Production team: Justin Giegerich (Assistant Director), Joe Reault (Assistant Director), Olivia Bennet (Scenic Designer), Sabrina Lederer (Assistant Scenic Designer), Grace Lee (Costume Designer), Charlotte Mcpherson (Lighting Designer), Christopher Darbasssie (Sound Designer), Chandler Jez (Production Stage Manager), Lucy Baker (First Assistant Stage Manager), Lindsay Jones (Second Assistant Stage Manager), Dennis Ebert (Production Assistant), Shari Freeda (Production Assistant).
About Pace School of Performing Arts: Pace Performing Arts offers Bachelor of Fine Arts degrees in Acting; Acting for Film, Television, Voice-Overs and Commercials; Commercial Dance; Musical Theater; and Production and Design. It also offers Bachelor of Arts degrees in Acting and Directing under the International Performance Ensemble program, and Stage Management. For more information, contact Wayne Petro at wpetro@pace.edu. www.pace.edu/performingarts.
About Dyson College of Arts and Sciences: Pace University's liberal arts college, Dyson College offers more than 50 programs, spanning the arts and humanities, natural sciences, social sciences, and pre-professional programs (including pre-medicine, pre-veterinary, and pre-law). The College offers access to numerous opportunities for internships, cooperative education and other hands-on learning experiences that complement in-class learning in preparing graduates for career and graduate/professional education choices.
About Pace University: Since 1906, Pace has educated thinking professionals by providing high quality education for the professions on a firm base of liberal learning amid the advantages of the New York metropolitan area. A private university, Pace has campuses in Lower Manhattan and Westchester County, N.Y., enrolling nearly 13,000 students in bachelor's, master's, and doctoral programs in its Lubin School of Business, Dyson College of Arts and Sciences, College of Health Professions, School of Education, Elisabeth Haub School of Law, and Seidenberg School of Computer Science and Information Systems. www.pace.edu