Betty Buckley To Sing At Benefit For State Senate Candidate Julie Goldberg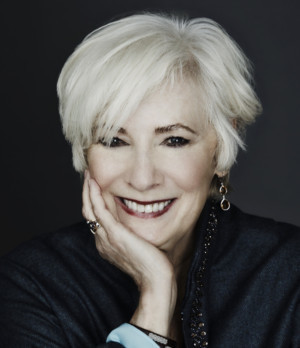 Broadway legend, Tony Award winner Betty Buckley will travel to Suffern, NY on Saturday August 4th at 7:30 PM for an intimate evening fundraiser and cocktail party to benefit Democratic candidate for State Senate, Julie Goldberg. Buckley, best known for her Broadway star turns in such shows as 1776, Cats, and Sunset Boulevard will sing songs from her latest album, 'Hope', before setting out to star in the national tour of Hello Dolly. Christian Jacob will accompany Buckley for an audience capped at 50 in an elegant private home in Suffern, NY, 30 minutes north of Manhattan.
"I'm thrilled that Betty Buckley is supporting me in my campaign; she has long been an outspoken advocate for progressive issues and I'm honored that she is able to come help my candidacy at what is sure to be an incredible evening," said Goldberg who is mounting a primary bid against Democratic State Senator David Carlucci who while elected a Democrat has aligned himself with Republicans in Albany since 2011. Tickets to this exclusive event, and more info are available at www.juliefornysenate.com or by calling 845-428-9821. Event location will be given upon ticket reservation.
Betty Buckley, who has been called "The Voice of Broadway," is one of theater's most respected and legendary leading ladies. She is an actress/singer whose career spans theater, film, television and concert halls around the world. She is a 2012 Theatre Hall of Fame inductee and the 2017 recipient of the Julie Harris Awards from The Actor's Fund for Artistic Achievement.
She won a Tony Award for her performance as Grizabella, the Glamour Cat, in Andrew Lloyd Webber's Cats. Buckley currently shows her diverse talents as the ultimate villain in AMC's hit horror series "Preacher" as an evil Cajun Voodoo Sorceress and has a recurring role in the current Season 4 of the critically acclaimed CW series "Supergirl."