Summer Theater for the Family Returns to Artists' Exchange with 13th Annual One Act Play Festival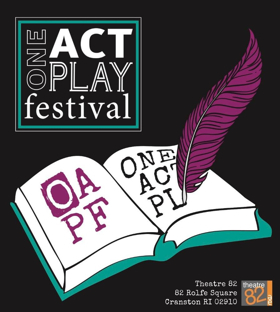 Celebrate the summer with Artists' Exchange at its 13th annual One Act Play Festival at the intimate Theatre 82 (82 Rolfe Square, Cranston) from July 26 - August 11, 2018. Experience 12 original one act plays written by local, national, and international playwrights and performed by actors of all ages, abilities, and acting experience. Performances are Thursday, Friday, and Saturday evenings at 7pm; tickets are $15 in advance. Beer and wine cash bar available before and during the show.
Artistic Direction by Jessica Chace, Music Direction by Tom Chace, and special guest direction by Bob Colonna form a perfect trifecta for summer fun. The ensemble of 23 actors range in age from 12 to over 75 including Artists' Exchange's Bob Macaux, David Ferranti, and Catherine Fay. Original artwork will be on display at the theater.
Local playwrights are Cranston's very own Tim Lehnert, Mary Paolino from East Greenwich (and festival actor), and Providence-based Nick Albanese (of The Last Sicilian at Theatre 82), Jayne Hannah, and Dave Rabinow.
Mark Cornell (Chapel Hill, NC) returns after his work was produced in the 2016 festival. New faces are Angela Cerrito (Athens, GA), Rich Espey (Baltimore, MD),
Rex McGregor (New Zealand), Terry Riley (Santa Fe, NM), Peter J. Stavros (Louisville, KY), and Jacob T. Zack (Atlanta, GA).
ABOUT THIS YEAR'S 2018 ONE ACT PLAY FESTIVAL
Don't miss our line-up of comedies, dramas, and slices of life that explore family bonds, test friendships, ignite neighborhood tension, and rely on a bit of magic.
Comedies are A Conference on the Mound, Clyde & Bonnie, Obits, Six Months From Today, The Roast, and Tickle That Dragon. Baseball fans, Harry Potter enthusiasts, and more will delight in these light-hearted and dark comedies.
Dramas that tug at heart-strings are Alban's Garden, Burning, Going Bowling, and Three Sides. A Boy and His Ball, a verse comedy, and This If Your Life? are ensemble pieces that will incorporate original music, movement, and more.
Corporate Nights available on August 1 and August 8! Book a private dinner and show for an employee outing. Package is $1,500 and includes 50 tickets to the One Act Play Festival with exclusive viewing and private access to the cafe? and theater, pre-show dinner buffet, and beer and wine cash bar. Custom packages available. Contact Development Director Ed Egan at eegan@gtcinc.org for more information and to book.
Join us this summer at Theatre 82 in Cranston for community theater at its best for the whole family! Tickets are $15 in advance and $20 at the door. Buy online (www.artists-exchange.org), by phone (401-490-9475), or at Artists' Exchange (50 Rolfe Square).
Artists' Exchange is a nonprofit arts collaborative whose mission is to create an atmosphere in which creativity, learning, and discovery converge and individuality is celebrated. Home to multiple art studios, a gallery, online art boutique, cafe?, and secondary venue Theatre 82 & Characters Cafe?; it offers year-round classes and summer camps in art, ceramics, theater, and music. Artists? Exchange is operated by Gateways to Change, Inc., a nonprofit organization dedicated to enhancing the quality of life for all human beings.
More Hot Stories For You
Marie Osmond Performs With The Rhode Island Philharmonic Orchestra at PPAC

November 22, 2022

Marie Osmond will perform with the Rhode Island Philharmonic Orchestra at her Christmas concert "A Symphonic Christmas" on Thursday, December 22, 2022 at 7:30P. Navigant Credit Union is the sponsor of "A Symphonic Christmas."
---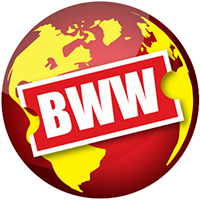 Providence Performing Arts Center And The VETS Announce Cyber Monday And Holiday Sale Offerings

November 18, 2022

The holiday season is fast approaching! The Providence Performing Arts Center (PPAC) and The VETS have announced their Cyber Monday sale on Monday, November 28, 2022.
---
Photos: First Look at the Rhode Island Premiere of THE HUMANS At Wilbury Theatre Group

November 18, 2022

Get a first look at Wilbury Theatre Group's Rhode Island premiere of Tony-Award winner for Best Play (2016) The Humans by Stephen Karam, directed by Josh Short.  Running through December 11, the production features Jim O'Brien, Jeanine Kane, Rachel Dulude, Jessie March, Dave Rabinow, & Carol Varden. 
---
FirstWorks to Present International 'Rebels On Ice' Le Patin Libre With Three Free Ice-Dancing Performances

November 16, 2022

FirstWorks, a Providence-based nonprofit dedicated to connecting art with audiences, will kick off Providence's 'Three Nights of Lights' downtown with three free ice-dancing performances by Montréal-based skating company Le Patin Libre.
---
The Community Players Present 9 TO 5: The Musical Next Month

November 16, 2022

Rhode Island's oldest community theater, The Community Players, currently celebrating their 101st season, is proud to present Dolly Parton's smash hit 9 to 5: The Musical from December 2 – 11, 2022.
---