Photo Flash: THE COUNT OF MONTE CRISTO Premieres at The Chorus of Westerly's Summer Pops
More than 25,000 turned out for the Chorus of Westerly's Summer Pops on June 24th in Wilcox Park. The main attraction for the event was the premiere of Chorus Alum John Tafone's upcoming new musical the Count of Monte Cristo. Scroll down for photos!
Tafone, a Westerly treasure was thrilled to have his work performed in such a fashion. The concert featured soloist Andrew Drost, and was a send off to the Chorus members as they prep to embark on a tour of Germany in late July. the concert ended with a fireworks spectacular and a rapturous applause from the crowd.
For more on The Chorus of Westerly, visit www.chorusofwesterly.org. Find out about The Count of Monte Cristo at www.themontecristomusical.com.

John Tafone (right) and Elena Tafone (left) watch anxiously from the wings as their Count Medley is performed.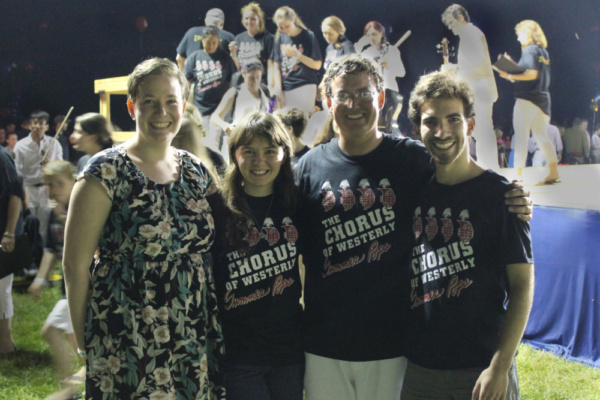 Elena Tafone, Bridget Dennin, Andrew Howell, and John Tafone celebrate Summer Pops.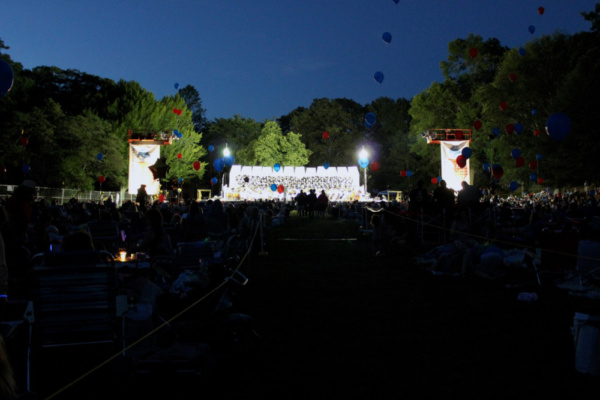 Over 25,000 showed up despite the rain to watch the performance.

Ryan Saunders (Executive Director of the Chorus of Westerly) interviews John Tafone before the show begins.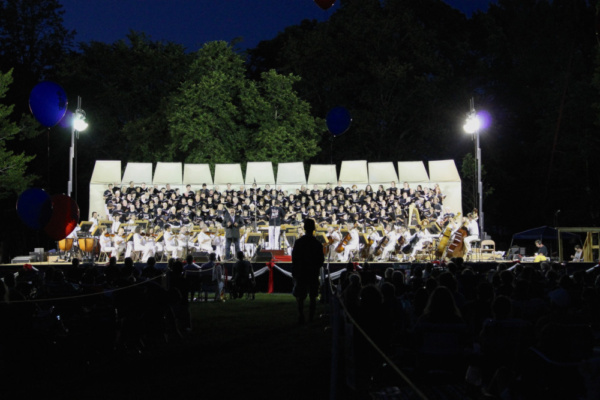 Soloist Andrew Drost performs with the Chorus of Westerly and Summer Pops Orchestra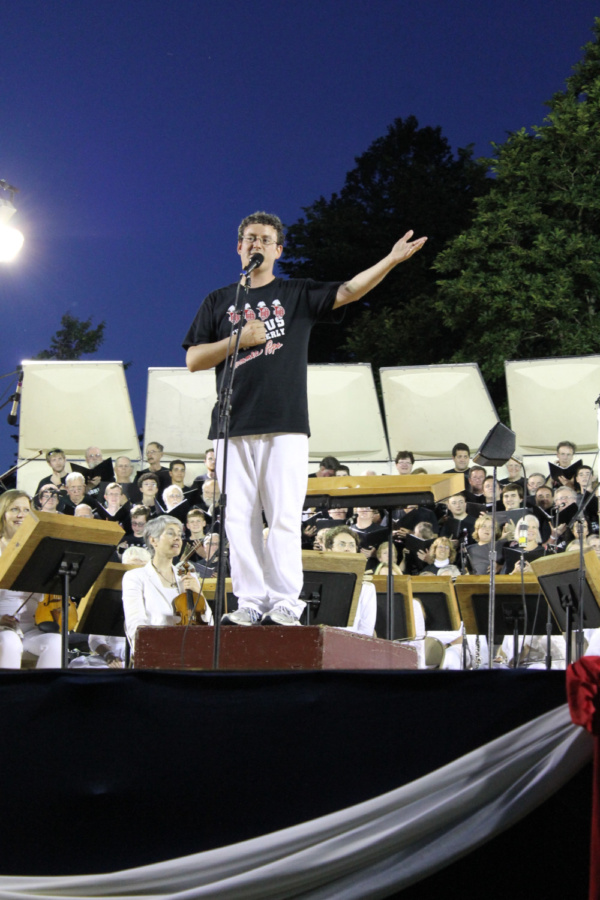 Andrew Howell (Conductor) welcomes the crowd to the concert.

The Count of Monte Cristo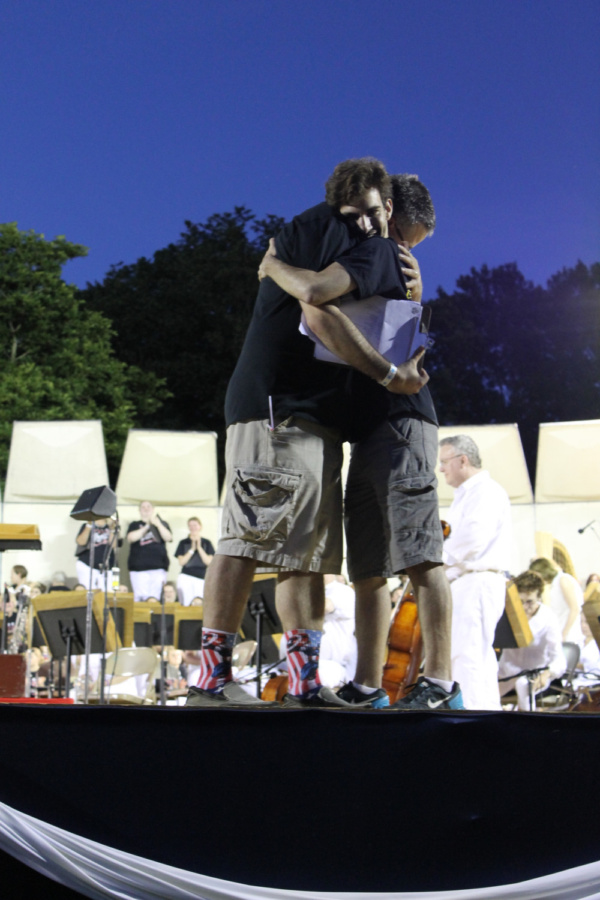 Ryan and John share a moment.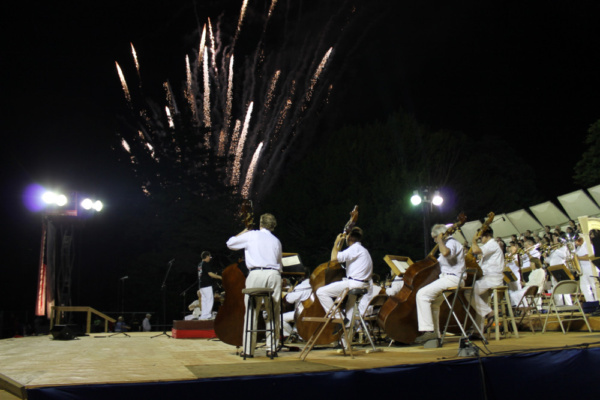 The concert ends with a grand finale of fireworks and canons.

Elena and John Tafone.

Andrew Drost performs.

The beginnings of the crowd at Summer Pops.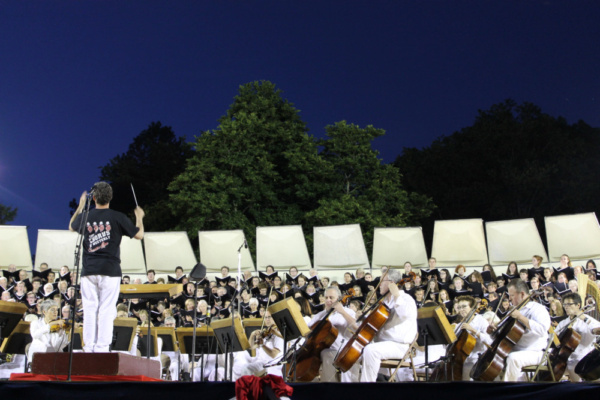 Andrew Howell conducts the Count of Monte Cristo Medley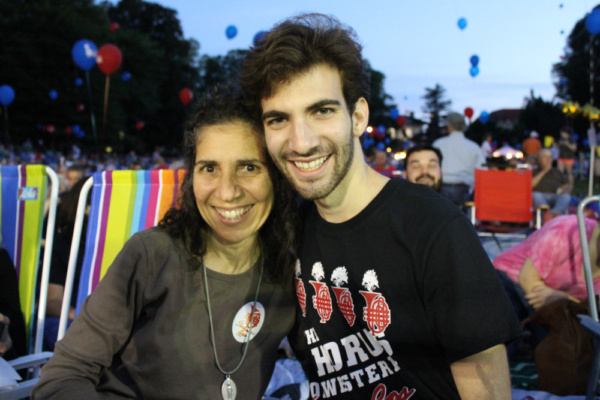 John Tafone and Guest

The Count of Monte Cristo