Photo Flash: First Look At World Premeire Of RED BIKE At The Wilbury Group
The Wilbury Theatre Group continues its record-breaking 2018/19 season with National New Play Network Rolling World Premiere of RED BIKE, a new play by award-winning playwright Caridad Svich.
Joining productions by Pygmalion Productions (Salt Lake City), Simpatico Theatre (Philadelphia), and Know Theatre (Cincinnati), The Wilbury Theatre Group is proud to bring Providence this timely and rollercoaster ride of a story of the city on the verge of change in performances February 21 thru March 3, 2019.
Directed for The Wilbury Group by Kate Bergstrom, the production features Wilbury Artists Sarah Leach and Phoenyx Williams alongside newcomers Alison Lewis-Towbes and Marcel Mascaro working together as a highly athletic and movement-driven ensemble in the telling of Svich's rich, kinetic story of changing cities and the fears we face on the precipice of the big wide world.
Additionally, The Wilbury Theatre Group has partnered with the Dramatists Guild Fund Traveling Masters Program and the Rhode Island School of Design to bring playwright Caridad Svich to Providence for a playwriting workshops at RISD and The Wilbury Theatre Group on Friday, February 22. Times and more information about the Traveling Masters visit of Caridad Svich to be announced.
"Red Bike is a play that resonates with anyone who's ever been part of a community like our neighborhood of Olneyville - undergoing a period of great change," says Wilbury Artistic Director Josh Short. "In Caridad's beautiful use of language comes a sharp indictment of the consumer culture we inhabit. A culture that encourages us to purchase and hoard more things, more stuff, than we could ever actually use. It's this attitude that perpetuates what we've come to recognize as an endless process of gentrification, in which the old becomes replaced by the new time and time again. For the young hero in Caridad's story though, there's the red bike. That bike that will take us away anytime we want to go. The bike that gives us the freedom to escape our current world and fly searching for a time and place when things were more simple, and more honest."
RED BIKE is presented February 21 - March 3 at The Wilbury Theatre Group, 40 Sonoma Court, Providence RI. Tickets are $15-$25. For the complete performance schedule call 401.400.7100 or visit The Wilbury Group at thewilburygroup.org/red-bike-premiere
Photo Credit: Erin X. Smithers.


Sarah Leach, Marcel Mascaro, Allison Lewis-Towbes, Phoenyx Williams, and Jason Quinn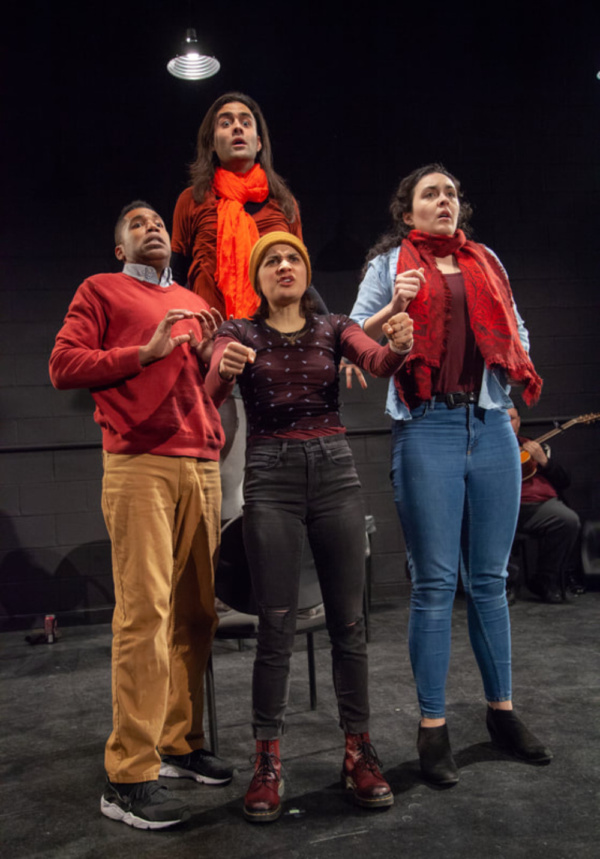 Phoenyx Williams, Marcel Mascaro, Allison Lewis-Towbes, and Sarah Leach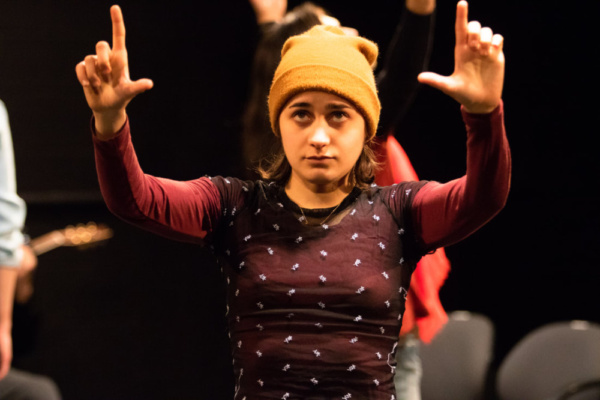 Allison Lewis-Towbes

Marcel Mascaro, Phoenyx Williams, Allison Lewis-Towbes, Sarah Leach, and Jason Quinn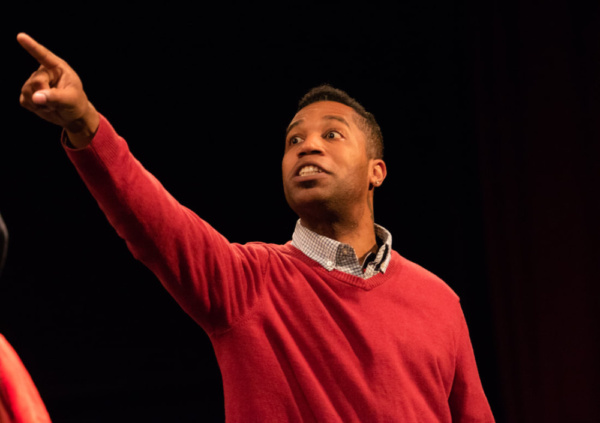 Phoenyx Williams

Sarah Leach

Sarah Leach, Marcel Mascaro, Allison Lewis-Towbes, and Phoenyx Williams

Marcel Mascaro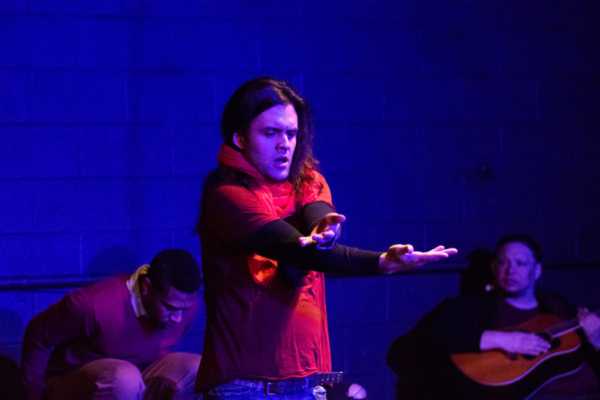 Marcel Mascaro
More Hot Stories For You