The Wedding Singer at Broadway Rose Theatre Company
Dates

8/6/2020 - 8/23/2020

Theatre


12850 SW Grant Ave
Tigard,OR 97132
Facebook

Phone: 5026205262




News About The Wedding Singer at Broadway Rose Theatre Company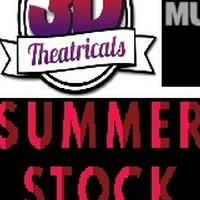 BWW PREVIEW: 2020 Summer Stages Regional Theatre Opportunities
January 17, 2020
Jess here. Happy 2020! And just like that, we've turned the page to not only a new year, but to a new decade. Now begins an advanced semester of classes, spring audition prep and... Summer Stage Theatre season announcements!

National Alliance For Musical Theatre Announces Directors & Musical Directors For FESTIVAL OF NEW MUSICALS
September 05, 2018
National Alliance for Musical Theatre announces the line-up of directors for their 30th Annual FESTIVAL OF NEW MUSICALS, which takes place on Thursday, October 25 and Friday, October 26, 2018 at New World Stages (340 West 50th Street, between 8th and 9th Avenues). The Festival events will kick off on Monday, October 22 with Thank You, 30!, a gala event to celebrate the 30th Annual Festival.
August 6 23, 2020Its 1985, and rock star wannabe Robbie Hart is New Jerseys favorite wedding singer until his own fiance leaves him at the altar. Shot through the heart, Robbie makes every wedding as disastrous as his own until Julia, a cater-waiter in the same circuit, steals his heart and restores his belief in endless love. Unfortunately, Julia is about to be married to a Wall Street shark, and unless Robbie can pull off the performance of a decade, the girl of his dreams will be gone forever.Based on the hit Adam Sandler film, The Wedding Singer is a fun and fizzy trip back to the time when hair was big, greed was good, collars were up, and a wedding singer could be the coolest guy in the room.Audience discretion is advised.Directed and Choreographed by KATY TABBMusic Director ALAN D. LYTLE
Ages
: The Wedding Singer is suitable for most theatregoers over the age of 13. The show contains strong profanity, mild violence, sexual content, and substance use.