Photo Flash: Promo Shots for Lakewood Theatre Company's WHITE CHRISTMAS
Lakewood Theatre Company celebrates the season with a reprise production of last year's holiday hit,
Irving Berlin
's White Christmas. With stage direction by Annie Kaiser and musical direction by Eric Little, the show features the song and dance talents of Joshua Stenseth, James Sharinghousen, Dru Rutledge, and
Christine Green
halgh. Check out a first look at promo shots below! Performance Schedule:
Irving Berlin
's White Christmas opens Friday, December 13, 2013 and continues through December 29. Performances continue nightly at 7:30 PM (except Dec. 16, 23, 24, 25). There are also Saturday matinees (Dec. 14, 21, 28) at 2:00 PM and Sunday matinees Dec. 15, 22, 29) at 2:00 PM.
The theatre is located at Lakewood Center for the Arts, 368 S. State Street in Lake Oswego. Ticket prices are $36/adults and $34/seniors. Other discounts are available for students and groups. For additional information and tickets, call the Lakewood Box Office at (503) 635-3901 or order online at www.lakewood-center.org. The story: Filled with
Irving Berlin
's songs, and featuring a new book by
David Ives
and
Paul Blake
,
Irving Berlin
's White Christmas tells the story of veterans Bob Wallace (Joshua Stenseth) and Phil Davis (James Sharinghousen) who have a successful song and dance act after World War II. When Phil meets beautiful sisters Betty (Dru Rutledge) and Judy (
Christine Green
halgh), he plays matchmaker and introduces Bob to Betty.

Photos by Triumph Photography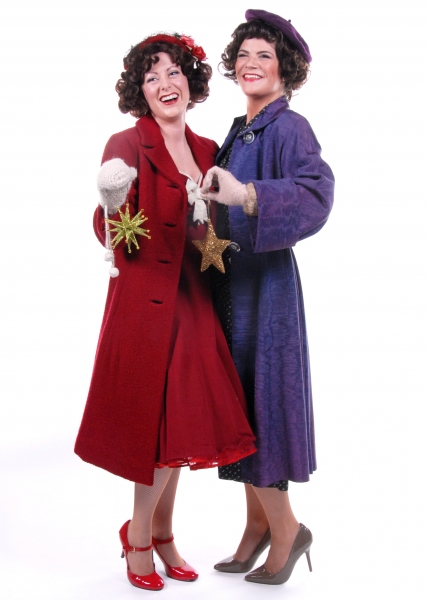 Christine Greenhalgh and Dru Rutledge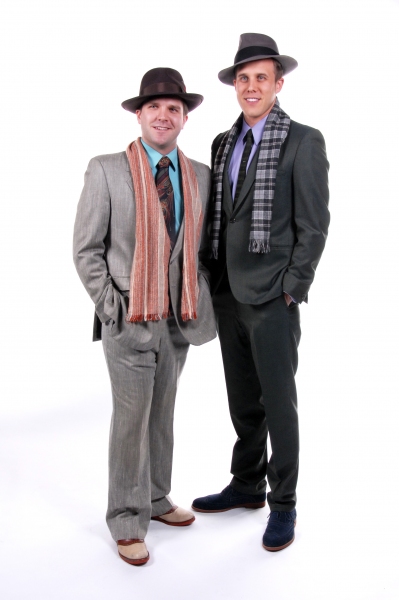 ames Sharinghousen and Joshua Stenseth

Christine Greenhalgh, James Sharinghousen, Dru Rutledge and Joshua Stenseth