LIGHTHOUSE LORE Coming To Cerimon House For Fertile Ground
"I almost fell out of my chair!" cries Portland-based playwright Lindsay Partain, when she remembers the moment she learned that Autumn Buck, also a budding Portland playwright, was working on a new piece about lighthouse history. "It's cheesy, but it felt like destiny just tap-tap-tapping on my door."
Partain herself was at the time immersed in researching Small's Lighthouse off the coast of Wales, the location of a gripping and gruesome story that forever changed lighthouse policy and the practice of lightkeeping. Buck, meanwhile, was fascinated with Oregon's Tillamook Rock Lighthouse, which also historically served as the setting for some highly dramatic lighthouse action. United in this bit of serendipity, and with the 10th Anniversary Season of the Portland theatre community's Fertile Ground Festival of New Works rapidly approaching, Partain and Buck decided to combine forces, coupling their pieces together to receive their initial productions as staged readings this January. Collaborating with local director Cassie Greer and a diverse cast of Portland-area actors, Siren Songs by Lindsay Partain and The Boys of Terrible Tilly by Autumn Buck will receive four performances during the final week of January at the Alberta Arts District's Cerimon House.
Siren Songs, the first act of the evening, is based on the grueling true story of Thomas Howell and Thomas Griffith - two enemies hired to work through the winter together as lighthouse keepers on the cold and desolate oblivion that is the edge of the Irish Sea. Trapped for months inside Small's Lighthouse - little more than a treehouse built amidst the relentless violent waves and unforgiving storms off the coast of Wales - Griffith and Howell must confront both past memories and present horrors in order to survive. Partain's play simultaneously has the haunting quality of a ghost story, and the honest brutality that brings the audience into the light room, right beside the characters. "It's a very tonal piece," she remarks. "I wanted people to really feel the loneliness and the anxiety of being absolutely in the middle of nowhere with no way out."
Buck's The Boys of Terrible Tilly follows, with an (almost accurate) account of one of the greatest storms to ever hit the Pacific Northwest. The four-man lightkeeper crew at Tillamook Rock Lighthouse (or "Terrible Tilly" for short) faces utter devastation in the violent 109mph winds of the storm, only making it out alive due to astonishing acts of ingenuity and bravery. William, Henry, Hugo, and Werner - all played by actors who identify as women, per Buck's stipulation - barely know what has hit them, as their story plays out with a healthy dose of both humor and suspense. "For me, the uniqueness of this piece comes from the reality of it," says Buck. "The other unique part of this script is that I've chosen women and those who identify as women as the actors for this piece. I wanted women to have this story, to form this tight-knit crew, to battle this storm, to keep the light lit. It's an opportunity women weren't given at the time, and I wanted to showcase that."
As emerging playwrights, Buck and Partain both sing the praises of the Fertile Ground Festival, an 11-day arts festival held annually in January. The city-wide festival features world premiere projects, staged readings, developing works, and myriad other arts events from the local Portland creative community. "I feel so lucky to live in a city that has so much respect for theatre," says Partain, "and Fertile Ground is such a great example of the Portland community coming together to love on and support their emerging artists." Fertile Ground aspires to provide a forum where art lovers near and far will come to appreciate that Portland truly is fertile ground for creativity, innovation, and daring acts of performance, and Buck and Partain certainly hope that audiences enjoy learning a little bit of lighthouse history along the way.
An Evening With the Lightkeepers: Siren Songs and The Boys of Terrible Tilly runs Saturday, January 26th at 3:00pm; Sunday, January 27th at 1:00pm and 7:00pm; and Wednesday, January 30th at 7:00pm at Cerimon House in northeast Portland's Alberta Arts District. Tickets are "pay what you will" at the door for all performances; the box office opens 60 minutes prior to the start of each show. More information about the 2019 Fertile Ground Festival, as well as details about Siren Songs and The Boys of Terrible Tilly, can be found online at fertilegroundpdx.org.
More Hot Stories For You
Photos: First Look At IT'S A WONDERFUL LIFE: A LIVE RADIO PLAY At Portland Center Stage

November 22, 2022

See photos of George Bailey, Clarence, and the Bedford Falls community coming to life at Portland Center Stage this holiday season, in a fresh, inventive reimagining of the beloved holiday story. It's a Wonderful Life: A Live Radio Play will begin preview performances on November 19, open on November 25, and run through December 24 on the U.S. Bank Main Stage. Tickets are on sale now.
---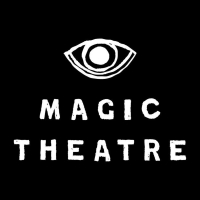 Play On Shakespeare and The Magic Theatre Announce Multi-Year Residency

November 22, 2022

Play On Shakespeare, the not-for-profit organization dedicated to exploring the world of Shakespeare in performance through translation and adaptation, has announced a multi-year residency with The Magic Theatre.
---
Queer|Art|Prize in Recent Work Awarded To Stefa Marin Alarcon

November 22, 2022

On Thursday, November 10th, a radiant crowd of LGBTQ+ artists and allies convened in-person at The Whitney Museum of American Art for Queer|Art's biggest event of the year: The 2022 Queer|Art Annual Party.
---
Julia Murney, Conrad Ricamora & More to Star in BROADWAY ROCKS CANCER Benefit Performance

November 21, 2022

The best way to get into the holiday spirit is by enjoying holiday classics performed by Broadway's hottest stars. And now you can! Summit Health Cares is presenting Broadway Rocks Cancer, a benefit performance raising funds to help provide comfort to patients and their families fighting cancer.
---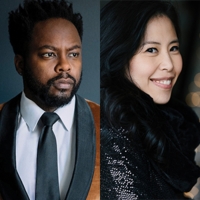 Chamber Music Northwest Presents Will Liverman & Pianist Gloria Chien At Lincoln Recital Hall

November 18, 2022

Chamber Music Northwest presents Will Liverman (baritone), with CMNW Artistic Director Gloria Chien (piano), for a moving vocal performance of works ranging from spirituals and the American songbook to Ravel, Williams, Price, and others.
---