ON YOUR FEET! to Kick Off Pittsburgh CLO's 72nd Summer Season
Pittsburgh CLO is proud to open the 2018 Summer Season with the Pittsburgh premiere of Broadway sensation, On Your Feet!, June 12-17 at the Benedum Center. Pittsburgh CLO remains steadfastly dedicated to the creation of new work, and co-produced the Broadway production of On Your Feet! as part of this ongoing commitment. Pittsburgh CLO has brought over 20 new shows to their "Feet" on the Broadway stage, including the recent productions of An American in Paris, Kinky Boots, Matilda The Musical and many others. Producing shows on Broadway affords Pittsburgh CLO the opportunity to bring exciting new productions home for our audiences to enjoy and enriches the future of musical theater for generations to come in Pittsburgh and across the country. Tickets for On Your Feet! start at $25 and may be purchased online, by phone at 412-456-6666 or by visiting the Box Office at Theater Square.
THE RHYTHM IS GONNA GET YOU!
From their humble beginnings in Cuba, Emilio and Gloria Estefan came to America and broke through all barriers to become a crossover sensation at the top of the Latin pop music world. But just when they thought they had it all, they almost lost everything. On Your Feet! takes you behind the music and inside the real story of this record-making and groundbreaking couple who, in the face of adversity, found a way to end up on their feet. Directed by two-time Tony Award® winner Jerry Mitchell (Kinky Boots), with choreography by Olivier Award winner Sergio Trujillo (Jersey Boys) and an original book by Academy Award® winner Alexander Dinelaris (Birdman), On Your Feet! features some of the most iconic songs of the past quarter-century -and one of the most inspiring stories in music history.
ABOUT THE CAST
Christie Prades (Gloria) is ecstatic to be part of bringing this story from Broadway across the country as Gloria Estefan! Broadway: On Your Feet! (Gloria cover, Swing). Regional: In the Heights-Vanessa (Actors' Playhouse), In the Heights (American Stage Theatre-BroadwayWorld Winner), West Side Story (Rosalia, u/s Anita). TV/Film: "Orange is the New Black," If You Only Knew. Vocal Training: Luis Manuel Diaz (LMD Center), Katy Pfaffl and Kurt Robinson. Countless thanks to Gloria and Emilio, along with Jerry Mitchell, Andy Señor, Justin Huff, and our creative team. To my own personal team, my ferociously supportive family, fierce coaches Luis and Kurt, my unstoppable agent Rikky, and to the Cuban people whom I hope to honor and represent proudly, this is all for YOU. God is so Good! IG:@Christie_Elaine Twitter:@christieelaine
MAURICIO MARTÍNEZ (Emilio) is a Mexican actor & recording artist who is thrilled to have made his Broadway debut in On Your Feet! In Mexico City, he's starred in Disney's Beauty and the Beast, SaturdayNight Fever, The Drowsy Chaperone, Sweet Charity, A View from the Bridge, among others. Regional: Evita (KC Rep Theatre) playing Che. TV: currently starring in Season Two of NBC Universo's original series "El Vato" (available on Netflix), "Señora Acero 2" for Telemundo and several telenovelas for Univision. Mauricio has released two pop albums, available on iTunes. Thanks Steve Maihack, Justin Huff, Bobo Producciones & my family and friends for their love and support. Follow @martinezmau www.mauriciomartinez.com.mx
Doreen Montalvo (Gloria Fajardo) is thrilled to be back with her OYF familia. Most recently performed the role Amalia in the world premiere play American Mariachi at the Denver Center and The Old Globe. Broadway/Off-Broadway: On Your Feet!, "Gloria Fajardo" (OBC); Curvy Widow, "Heidi;" Giant, "Lupe" (The Public); In The Heights (OBC) "Bolero Singer," "Daniela," "Camila" and "Abuela Claudia u/s" (2007 Drama Desk Award); La Lupe, "Lupe;" Flashdance pre-Broadway tour, "Louise." TV/Film: The Tale of Timmy Two Chins (Showtime); "Madame Secretary;" "Elementary;" "Smash" (NBC); "The Good Wife" (CBS); "Law and Order" (NBC); "One Life To Live" as Dr. Baez; ABC's "All My Children" (Consuelo and Clara the Chandler Maid). Thanks to my family, guardian angels, Gloria & Emilio, and Mike. "Que Siga." doreenmontalvo.com
Debra Cardona (Consuelo) New York credits include A Christmas Carol at Madison Square Garden and Soul Doctor (Off-Broadway). She has toured the U.S. with Mary Poppins, Guys and Dolls, My Fair Lady and Fiddler on the Roof. Favorite regional credits include Mary Poppins (Kansas City Starlight), Candide (The Guthrie), The Light in the Piazza (Pioneer Theater Company) and In the Heights (The Ordway). You can see Debra on TV as Hector's Mom on "Crazy Ex-Girlfriend." Twitter/Instagram: @DebraCardona. She is thrilled to be part of On Your Feet! This one is for my Abuelas, with all my love.
Jason Martinez (José Fajardo) is excited to be a part of the First National Tour of On Your Feet! He comes from four generations of entertainers. After spending countless hours in the theater watching his parents perform he ?nally found his own way into the spotlight. Jason has toured the world and shared the stage with amazing talent like Paul Simon, Marc Anthony, Reuben Blades, and Frankie Valli to name a few. Broadway: The Capeman, Jersey Boys, Million Dollar Quartet. Television: "General Hospital," "Boston Legal." Film: The Other Guys, American Dreamz. I love you Dani, Maxwell and Bennett! twitter/instagram/facebook- jasonartistlife.
CARLOS CARRERAS (Nayib, Young Emilio, Jeremy) is excited to begin his Broadway debut with the National Tour of On Your Feet! He's been dancing since the age of six at the Kips Bay Boys and Girls Club in the Bronx and has training in Latin, Tap, African, Ballet, Hip Hop and Modern/Contemporary. Carlos is a proud Puerto Rican that feels fortunate and blessed to finally live out what was once a dream. He would like to thank his mom, dad, sister and family for their ongoing love and support. IG: ccarreras729
Ana-Sofia Rodriguez (Little Gloria) Born in Brooklyn to Puerto Rican and Mexican parents, Ana-Sofia is thrilled to be making her National Tour debut with On Your Feet! Off-Broadway: Show & Tell, Annie Warbucks, Madeline's Christmas. TV: "Sesame Street," "La Voz Kids." Film: Ceviche, Back to Alaska, La Sangre en Nuestras Venas. Thank you to Tamara Markowitz, Barry Kolker, Amelia, Gulia, Joseph, Roberta, Coty, BAA, KOTA, BYE, NCC, DMO, Telsey, TROIKA and the On Your Feet! Team. All my love to my parents, Natalia, Iverys, Mrs. Clark, my family and friends for supporting my dreams! IG: @anasofiany
Carmen Sanchez (Little Gloria ) comes from a Cuban family that has dedicated themselves to show business. Having a choreographer for a mother and a musician for a father, Carmen has spent most of her life on the stage. Her first professional performance was during the last season of "The Voice Kids," where she made it to the finals with her coach Daddy Yankee. In addition to the training she receives from her parents, Carmen takes classical ballet and jazz training in Las Vegas at Nevada School of Dance, while taking private singing lessons with her teacher Marien Aguilera. Instagram: @carmensancheztiti
Jordan Vergara (Nayib, Young Emilio, Jeremy ) has been dancing salsa since he was 4 years old, placing first in multiple dance competitions nationally. His love of music and dance has helped him travel and showcase his talent here and abroad. Jordan is happiest the most when he's on stage dancing and the crowd is cheering and having a good time. You're in for a treat once you see his fast footwork on stage. Instagram: @jordanvergaraofficial
Anthony Alfaro (Ensemble, Swing) National Tour: Mamma Mia! Off Broadway: The View UpStairs(Original Cast). Regional: Sister Act (Fulton, Arvada, NSMT). Other credits include The Kennedy Center and The Public Theatre. The Boston Conservatory at Berklee College of Music, BFA. Frontman for "Tony & the Kiki". Gratitude to my family, friends, TPG, Telsey and the creatives. Para mis abuelos. IG: @anthonyalfaro
Michelle Alves (Ensemble) Thankful to join the On Your Feet! Tour. Broadway: On Your Feet!Tour: West Side Story (Anita), Motown. Regional: Carmen, Rent, Hairspray, Godspell, Hair, Chicago, Nine, Philadelphia Philharmonic WSS; Ricky Martin, Black Eyed Peas, Pitbull; Grammy/Billboard Awards; LA BroadwayWorld Best Featured Actress Winner (Anita-2013). Gratitude and love to family, friends and God! www.michellemalves.com
Jonathan Arana (Ensemble) is an LA native proud to represent his Cuban heritage with On Your Feet! Favorite regional credits: In The Heights (TUTS/Cabrillo Music Theater), Cruzar la Cara de la Luna with Mariachi Vargas de Tecalitlán (VPAC), Sweeney Todd, The 25th Annual Putnam County Spelling Bee. Para mis Abuelos. Twitter/IG: @JonAranaThan
Skizzo Arnedillo (Dance Captain, Swing) Born in San Sebastian, Spain. Broadway: On Your Feet!Off-Broadway: Carmen (Dance Captain); Man of La Mancha (Assistant Choreographer to Maria Torres); Associate and Assistant to Jermaine Browne for Dragone in Macau. Spain: Beauty and the Beast, Saturday Night Fever, Chicago, The Wedding Singer, Peter Pan.
Danny Burgos (Ensemble, u/s Emilio) is honored to continue his journey with On Your Feet!Broadway: On Your Feet! Tour: Disney's Beauty and the Beast. Regional: In The Heights (Fulton, ZACH, Lyric OKC). Para mi Abuela America, mi familia, y pa Hialeah! Gratitude to the entire creative team and to Mr. Q! WEPA! www.dannyburgos.com Instagram/Twitter: @eldannyburgos
SARITA COLÓN (Ensemble) Theater: In the Heights (Carla u/s, at TUTS and WBT), Disney Tokyo's Mystic Rhythms (Aerialist), La Rondine Opera. Tour: On Your Feet! Promo. TV/Film: "Vinyl" on HBO, "The Tick," "SNL," "America's Got Talent," "Dutch Musical Awards," "Grease: Live!" upfronts. Concerts: Silento, Sofia Carson. WSU Graduate. Love and endless thanks to God and my amazing family, Sam, friends and CTG! @sariri15
Shadia Fairuz (Ensemble, u/s Gloria Fajardo, Consuelo) was nominated for the Helen Hayes Best Supporting Actress and Broadway World Best Actress Awards for In the Heights (Camilla) and is thrilled to join the On Your Feet! family. Highlights: I Like It Like That; Aloha Boricua; Jazz Nativity at B.B. King's; Dancing in My Cockroach Killers; and NYMF at the Signature Theatre. www.ShadiaFairuz.com
Adriel Flete (Ensemble), originating within the NYC salsa club circuit, is making his Broadway debut in the First National Tour of On Your Feet! As a former Dance graduate of the "Fame School" LaGuardia Arts High School, he has played a prominent role in In the Heights and Beauty and the Beast. He's grateful for the love from his family & friends. IG: adriel_flete
Devon Goffman (Phil, Ensemble) National Tours: Jersey Boys, Motown, Grease, Titanic, Buddy. Recent: Jersey Boys (Vegas), The Doo Wop Project (Concert tour). Co-wrote the musical Web Series: "Wisco Queens" with Katie Goffman. Devon teaches his own masterclass to theatre kids: www.OptimismInTheatre.com. Thanks to Justin Huff. @DevonGoffman. Favorite role: Katie's hubby.
Ilda Mason (Assistant Dance Captain, Swing) is honored to join the On Your Feet! familia and to represent Panamá. Tours: Cinderella, Legally Blonde; Regional: West Side Story (Paper Mill Playhouse, Signature Theatre); Wedding Singer, Spring Awakening (NYFA); Panamá: Peter Pan (Peter Pan), Hello Dolly, A Chorus Line, Beauty and the Beast. TV: "Dancing with the Stars Panamá" (Winner). @ildamason
Claudia Mulet (Ensemble, u/s Gloria Fajardo, Consuelo) is very excited to be making her professional debut after having arrived from Cuba a little over a year ago. She graduated from the Superior Institute of Arts and soon after was honored to be part of the historic production of Rent in Havana, Cuba. She dedicates this performance to her Mom.
EDDIE NOEL (Ensemble, u/s Emilio) Thrilled, honored and grateful to be in his first national tour. Credits include: Godspell (Jeffrey), Man of La Mancha (Dr. Carrasco), La Cage Aux Folles (Hanna), Footloose(Willard), Rent (u/s Roger), Hair (Ensemble). Member of the National Folkloric Dance Company "Gíbaro de Puerto Rico." Follow IG/Twitter/FB: @eddienoelr
Marina Pires (Ensemble, Swing, u/s Gloria) Born in Brazil and raised in South Florida, Marina is excited to conga across the country in her first national tour! Regional: Evita (Asolo Repertory), In The Heights (New Hazlett), Into the Woods (Adrienne Arsht), Hart Island (Village Theatre). All the love to her Sinclair/Carson Kolker team and her familia! @marinampires
Jeremey Adam Rey (Ensemble) Broadway Debut! Dance: Jennifer Lopez, Pitbull, Enrique Iglesias, Katherine Alexander, Marianne Ebert. Madison Square Garden, Barclay Center, Carnegie Hall, City Center, Joffrey Ballet and Alvin Ailey. TV/Film: "Ultimate Beastmaster" (S2), "SYTYCD" (S10), "The Today Show," White Road, Repentance. Dancer, Actor, Singer, Model, Stuntman.
GABRIEL REYES (Ensemble) from Hammonton, New Jersey is thrilled to be part of the cast of On Your Feet! His credits include "The Tony Awards," a tour with Saturday Night Fever the Musical, and dancing along with Becky G for "Univision Upfront." He dedicates this performance with gratitude and love to his family, friends and God! @gabriel_andrew1
JOSEPH RIVERA (Ensemble) is a native of Puerto Rico and relocated to America at age 17. He earned his Bachelor's in Dance Performance from the University of the Arts and then relocated to Las Vegas. His career highlights include Zumanity, Disney's The Lion King (Las Vegas and Australia), Le Rêve/The Dream, "Latin Grammy Awards," "Dancing with the Stars" and "Live with Regis and Kelly."
Maria Rodriguez (Ensemble) is thrilled and humbled to be joining the cast of On Your Feet! She is a proud alumna of Joffrey Ballet School. Credits include National Tour: Guys and Dolls. Regional Theatre: Cats (Victoria). TV Features: NBC, Univision. Much love to MSA, her family and Joe. @Mariaalexiiis
Shani Talmor (Ensemble) is thrilled to join the First National Tour. Broadway Debut: On Your Feet!Performed with: Pitbull, Marc Anthony, T-Pain, Ne-Yo, Madonna, Kat De Luna, Madison Square Garden, MAC Cosmetics. TV: "Mira Quien Baila," NBC Morning Show, "Sabado Gigante," "Don Francisco" and "America's Got Talent." Love and thanks to my family. @shanitalmor
Claudia Yanez (Rebecca, Ensemble, u/s Gloria) Off-Broadway: Spamilton. Regional: Mamma Mia!and A Chorus Line at The Weston Playhouse. Toured singing background vocals for Grammy Award winning artist Jon Secada. Special thanks to Justin, Andy, JWS and all of my teachers. For my family and my abuelos. ¡Que siga! Social media: @claudiayanez
ABOUT THE CREATIVE TEAM
Gloria Estefan (Music, Lyrics, Orchestrations) with seven Grammy Awards® and more than 100 million albums sold worldwide, Gloria Estefan is the most successful Latin crossover performer in the history of pop music. In addition to her 38 #1 hits across the Billboard charts, Gloria recorded the Oscar-nominated song "Music of My Heart" and has received numerous honors and awards over the course of her illustrious career. She has been presented with a star on the Hollywood Walk of Fame, inducted into the Latin Songwriters Hall of Fame, named BMI Songwriter of the Year, received an American Music Award for Lifetime Achievement and won an MTV Video Music Award, two ACE Awards and multiple Billboard Awards for her many chart-topping hits. Gloria has also been honored with the Presidential Medal of Freedom, The Kennedy Center Honors, the Ellis Island Congressional Medal of Honor and the Hispanic Heritage Award.
Emilio Estefan ( Music, Lyrics, Orchestrations) is a world-renowned music, television and film producer who has been instrumental in shaping, developing and directing the careers of his superstar wife, Gloria, as well as Shakira, Ricky Martin, Jennifer Lopez, Marc Anthony and Jon Secada, among many others. With a resume that includes 19 Grammy Awards®, Emilio is one of the most successful producers in the music business, blending Latin, pop and world rhythms creating his own unique style and world-wide hits. It is this vision that transcends the music field and spills over into film, television, hotels and restaurants, among other business endeavors, including becoming the first Cuban-born minority stakeholder in an NFL franchise, the Miami Dolphins. Emilio & Gloria were the 2015 recipients of the Presidential Medal of Freedom, the first time the honor has been bestowed on a married couple.
Jerry Mitchell (Director) received the Tony Award® in recognition of his choreography for the 2013 Tony Award®-winning Best Musical, Kinky Boots, for which he was also nominated as director. He was recently nominated for an Olivier Award for his choreography in Dirty Rotten Scoundrels, which he also directed and co-produced in the West End. In the 35 preceding years, Jerry has been involved with more than 50 Broadway, Off-Broadway, West End and touring productions, starting as a dancer for Agnes De Mille in Brigadoon and thereafter assisting Michael Bennett and Jerome Robbins. His Broadway debut as choreographer, You're a Good Man, Charlie Brown, was followed by The Full Monty (Tony nomination); The Rocky Horror Show; Hairspray (Tony nomination); Gypsy; Never Gonna Dance (Tony nomination); Dirty Rotten Scoundrels (Tony nomination); La Cage aux Folles (Tony Award); Imaginary Friends; Legally Blonde (Tony nomination), which he also directed; Catch Me If You Can; and Kinky Boots (also running in London, Korea, Germany, Australia and on National Tour). He also choreographed both the Off-Broadway productions and films of Hedwig and the Angry Inch and Jeffrey. Most recently, Jerry received the Drama League's Founders Award for Excellence in Directing and the George Abbott Lifetime Achievement Award from his peers, the latter being especially meaningful to him in that he was directed by the 96-year-old Mr. Abbott in the Broadway revival of On Your Toes. His most recent Broadway experience is as Director of On Your Feet! Twenty-five years ago, Jerry conceived and created Broadway Bares, a comedy burlesque show performed annually for the charity Broadway Cares/Equity Fights AIDS. He continues to serve as executive producer of Broadway Bares, with a book, website and satellite productions in Fire Island Pines, Las Vegas (Peepshow, which recently concluded its five-year run of continuous performances) and London (West End Bares). Next up is the musical based on the iconic film, Pretty Woman, which Jerry has directed and choreographed and opens this summer on Broadway.
Sergio Trujillo (Choreographer) his Broadway credits include On Your Feet! (Tony Award® Nominee, Outer Critics Circle/Astaire Awards), Memphis (Olivier/OCC Award, Drama Desk/Astaire Award nominations), Jersey Boys (Drama Desk, OCC/Greenroom/Dora Award nomination), A Bronx Tale (Chita Award Nomination), The Addams Family, Next to Normal, Hands on a Hardbody (Drama Desk nomination), Leap of Faith (Drama Desk nomination), Guys and Dolls (Astaire Awards nomination), All Shook Up. He also directed/choreographed Arrabal (ART), Gloria Estefan On Broadway (Minskoff Theatre), Flashdance: The Musical (National Tour), White Noise (Royal George Theatre). Other theatre credits include Invisible Thread (Second Stage-Astaire Award Nomination), Carmen: An Afro-Cuban Musical (Olney Theatre-Helen Hayes Award Nomination), Freaky Friday (Signature Theatre), The Wiz (La Jolla Playhouse). His international theatre credits include Tarzan (Disney), Peggy Sue Got Married (West End), The Sound of Music and West Side Story (Stratford Festival). Current: Summer: The Donna Summer Musical (Broadway).
The creative team also includes Tony Award® winners David Rockwell (set design) and Kenneth Posner (lighting design); Drama Desk Award winner SCK Sound Design (sound design), Emilio Sosa (costume design), Darrel Maloney (video/projection design), Charles G. LaPointe (hair and wig design), Jorge Casas/Clay Ostwald (additional orchestrations), Lon Hoyt (arrangements), Oscar Hernández (arrangements/ orchestrations), Clay Ostwald (music director), Anthony CeFala (stage manager), and Telsey + Company (casting).
The producing team includes James L. Nederlander, Bernie Yuman, and Estefan Enterprises, Inc.
HISTORY OF THE SHOW
After a pre-Broadway engagement in Chicago through the summer of 2015, the production opened on November 5, 2015 at Broadway's Marquis Theatre. The US National tour opened October 6, 2017 in Gloria Estefan's hometown of Miami, Florida. The production won an Outer Critics Circle Award as well as a Fred and Adele Astaire Award for Sergio Trujillo's choreography. Anna Villafane, who originated the role of Gloria, won a Theatre World Award. For more information, please visit https://onyourfeetmusical.com
Related Stories
More Hot Stories For You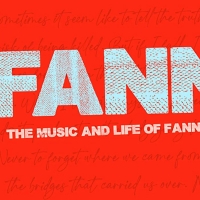 FANNIE: THE MUSIC AND LIFE OF FANNIE LOU HAMER to Have Pittsburgh Premiere in January

December 2, 2022

The August Wilson African American Cultural Center, City Theatre Company, and DEMASKUS Theater Collective will co-present the story of voting-rights icon Fannie Lou Hamer in the Pittsburgh premiere of FANNIE: The Music and Life of Fannie Lou Hamer by Cheryl L. West.
---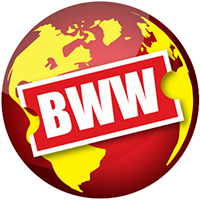 The Pittsburgh Cultural Trust Announces HIGHMARK FIRST NIGHT PITTSBURGH 2023 New Year's Eve Lineup

December 1, 2022

Pittsburgh, put your plans on ice – literally – as the Pittsburgh Cultural Trust welcomes you to the Cultural District for New Year's Eve with a one-of-a-kind Ice Maze to lead you into 2023.
---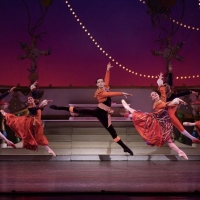 Pittsburgh Ballet Theatre Offering Sensory-Friendly Performances Of THE NUTCRACKER

December 1, 2022

Pittsburgh Ballet Theatre (PBT) is offering two sensory-friendly performances of its holiday classic, The Nutcracker, this year.  The relaxed performances will take place at 2:00 p.m. on Fri., Dec. 16 and Tues., Dec. 27. These family-inclusive and sensory-friendly  events are for all audiences, including children and adults with autism spectrum disorder, sensory sensitivities or other individualized needs. 
---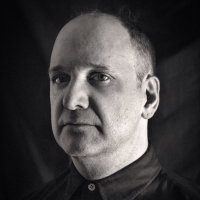 Woodwindist/Composer Josh Sinton Embarks On 10-City Tour This December

November 29, 2022

​​​​​​​Woodwindist, composer and creative musician Josh Sinton caps off an extraordinarily productive and busy year with a 10-city tour, Thursday, December 1 – Sunday, December 18. Performances include stops in New York City; Baltimore, MD; Cary, NC; Richmond, VA; Knoxville, TN; Athens, GA; Pittsburgh, PA; Bloomington, IN; Kansas City, MO; and Chicago, IL.
---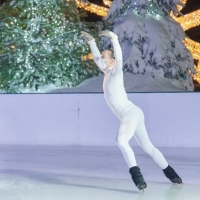 Ice Theatre Of New York To Perform At UNWRAPPED AT MENACOLIN in December

November 29, 2022

Ice Theatre of New York will perform at Unwrapped at Nemacolin on December 3, 2022 at 8:30pm at the ice rink in Lafayette Square.
---