Photos: A Sneak Peek at New 'Butanding' Musical; Show Premieres in Dapitan City in December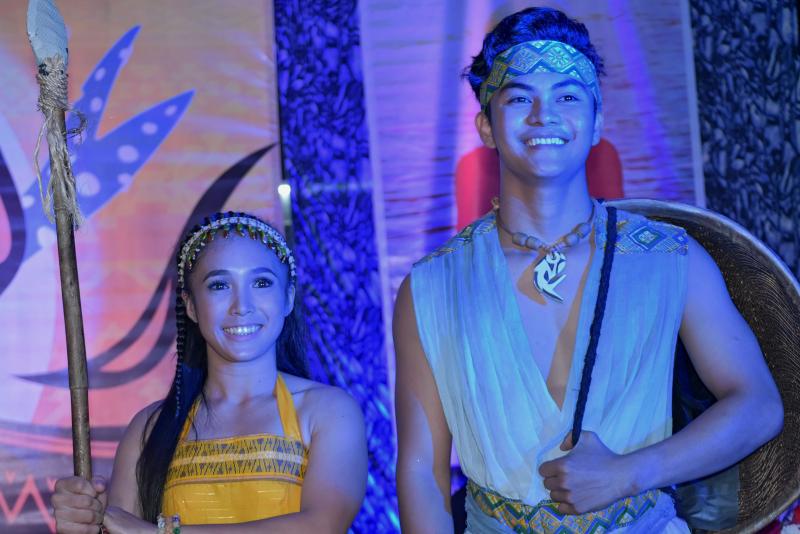 Dapitan City--In the heritage city of Dapitan, located in the northeastern coast of Zamboanga Del Norte, lies its own "happiest place on earth," the Gloria de Dapitan, where the more popular Gloria's Fantasyland amusement park is found.
Besides its crowd-favorite horror house and trendy 5D cinema, this theme park also offers live performances, parades, and fireworks at night. But something extra special is brewing in the park this holiday season: the world premiere of an original Filipino musical titled "Nia And Anwar: The Tale of the Great Gray Whale."
The production, a first of its kind for the theme park, which features music by former Disneyland Hong Kong Musical Director Rony Fortich ("The Bluebird of Happiness," "The Quest for Ibong Adarna"), musical arrangements by Xeric Tan (Disneyland Hong Kong, "Ayala Festival of Lights"), and book and lyrics by Cathy Azana Dy (Cast Member: "The Little Mermaid," "Urinetown"), advocates for the conservation of the endangered "gentle giants" butanding (whale shark).
If the high-energy performance of the cast members at a recent preview was of any indication, the holiday crowd at Gloria de Dapitan is in for an extraordinary treat: high-octane acrobatics, live fire on stage, a sprightly young local cast, and an epic tale of the migratory whale shark--made possible by one of the Philippines' formidable producers Romeo Garcia Jalosjos ("Eat Bulaga," Gloria's Fantasyland") and his daughter Svetlana Jalosjos de Leon ("Eat Bulaga," "G-Idol"; also Cast Member: "Rent," "Dreamgirls").
"Theme parks do not survive alone on just rides and attractions, there must also be a high-level of entertainment (if you are familiar with Disney shows). This has challenged us, the creative team, through the vision our producer, to create a show that is original but of a level of international excellence," said Svetlana at a press conference, also paneled by Rolando de Leon, set and costume designer; Daniel Cabrera, director and choreographer; Arconil Jose Jalosjos, theme park director, and Rommel Jalosjos, Gloria de Dapitan chair.
"It is essential to note that this show is staged not only to earn a profit, but also to create an awareness of the importance of taking care of the environment, especially our endangered butandings, which need to be revered and protected," Svetlana added. "'Nia And Awar' is a beautiful way of telling that story."
"This show [about an hour of theatrical spectacle] is a celebration of love, of sharing, of hope, of caring," said Daniel.
At the sneak preview, the cast members in full makeup and costumes, but without the complete sets and the final lighting design, performed "Everything I Know," Nia and the ensemble's big musical number, "Boom, Boom, Splash," the villain Daawe and his minions' song and dance number, and the laboriously choreographed "Battle Scene," which wowed the invited audience, mainly members of the press.
The preview's cast members included Mark Jason Java (Anwar), Alma Reina Sarita (Nia), Jomar Abjelina (Dad), Ella Duhaylungsod (Mom), Roel Acaylar (Storyteller 1), Lady Rose (Storyteller 2), Cydrimen Millan (Daawe), Ericho James Rino (Goi), Christian Jake Darunday (Kai), Misty Wathskin (Rahna; Svetlana also plays this role at certain performances), Mark Zyrll Java (Little Anwar), Sarah Sarita (Little Nia), and Mark Steven Java (Anwar's body double).
Rounding out the cast were Jaynel Omaguing, Mae Angelica Caidic, Danika Dagooc, JC Abordo, Noor Abbas Yaseen Rssa, Noriel Obnimaga, Ericho James Rino, Gene Maglangit, Princess AJ Jamarolin, Mitchie Eleccion, Mark Joseph Balladares, Lady Rose Alia, Ivy Joy, Dexter Gerbolingo, Jomar Dionsay, Danika Dimasuhid, Candido Acoymo Jr., Abby Calabroso, and Abel Terenal.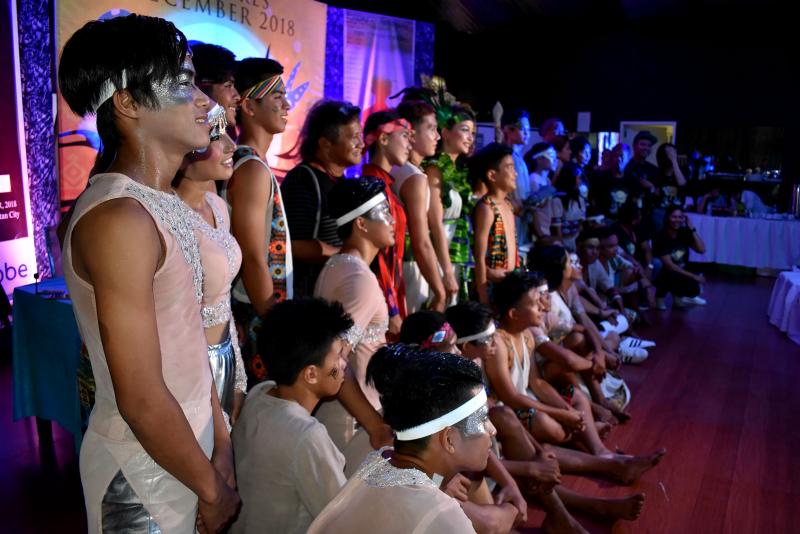 Also featuring Joseph Matheu as lighting designer; Bene Manaois, sound designer, and Joshua Sombrio, hair and makeup designer, "Nia And Anwar" follows the story of Nia, the young daughter of Indri, a great voyager. Nia stays at the top of the mountain to guard the goddess of night and day Rahna's Cape of Stars, which guides the voyagers' boats home. Distracted from her duty, Nia inadvertently leaves the Cape of Stars unprotected, which enables the trickster, Daawe, to steal the Cape of Stars to overthrow Rahna. Opposing Daawe, Nia and her warrior friend, Anwar, are determined to save the day.
"Nia And Anwar: The Tale of the Great Gray Whale" is expected to start running on the weekends of December 2018 at Gloria de Dapitan (Sunset Boulevard, Dawo, Dapitan City).
Get updates at Gloria de Dapitan Facebook Page.
Photos: Oliver Oliveros
Mark Jason Java (Anwar)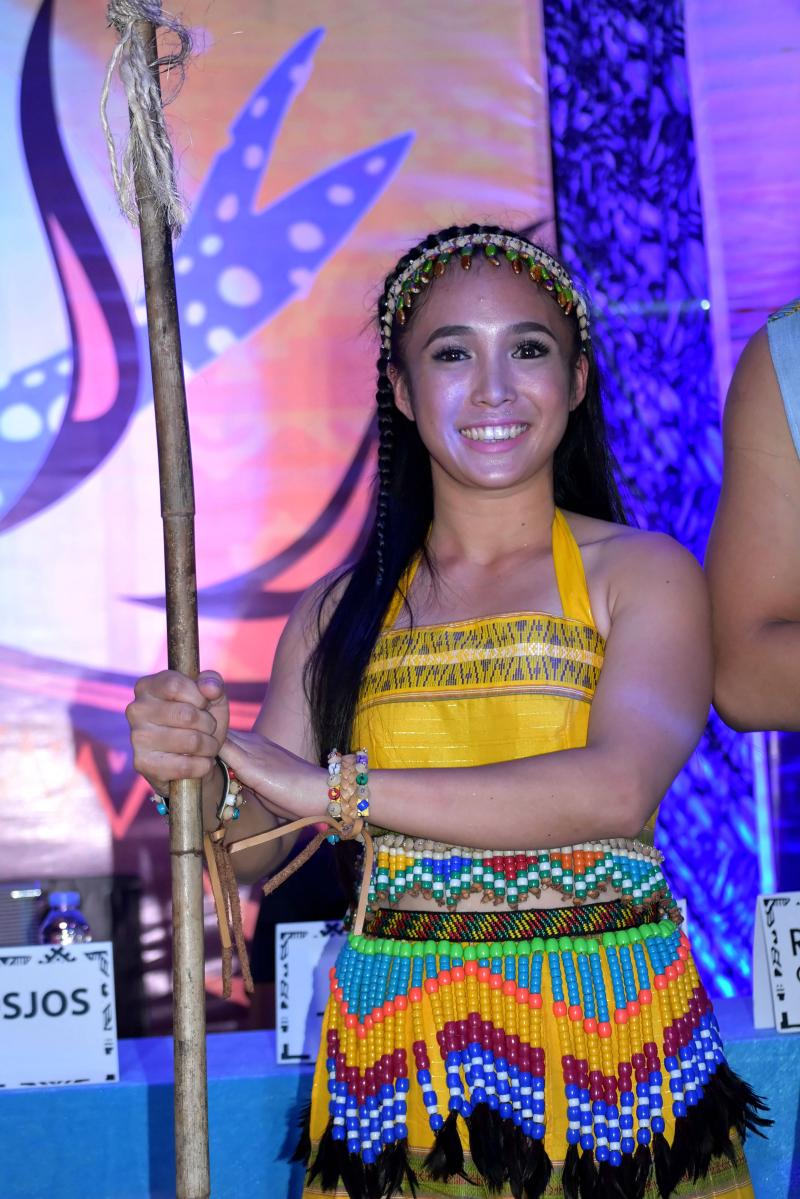 Alma Reina Sarita (Nia)
Mark Zyril Java (Little Anwar), Sarah Sarita (Little Nia)
Misty Wathskin (Rahna)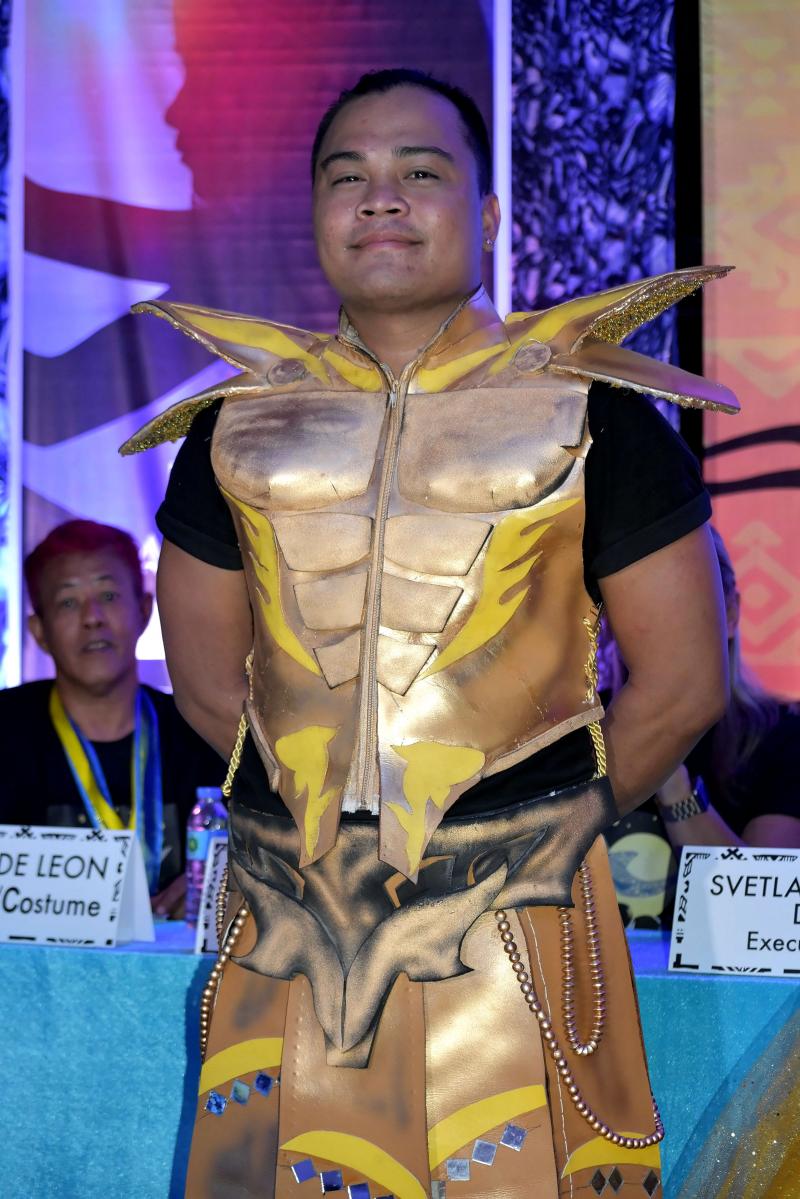 Jomar Abjelina (Indri)
Bonus Video: The Battle Scene
Related Articles View More Philippines

Stories

Shows
I am a public relations and marketing communication professional who works with CEOs and young professionals across the globe to further hone their creativity, stakeholders' (read more...)