Photo Flash: WAIT UNTIL DARK by Repertory Philippines
Repertory Philippines' (Rep) 77th theater season opener and restaging of Frederick Knott's classic thriller "Wait Until Dark" will run until Sunday, February 9, at Onstage Theatre in Greenbelt 1, Makati City.
Manila, Philippines, January 18, 2014--Two local productions have officially opened another busy year for Philippine Theater: One is that of 4th Wall Theater Company's Cultural Center of the Philippines transfer of its original musical, "Rivalry"; the other is Rep's staging of the 2003 London revival version of Frederick Knott's 1966 classic thriller, "Wait Until Dark," which was originally set in Greenwich Village, New York. The London revival was set in Notting Hill.
"Wait Until Dark" is one of the few plays penned by English playwright-screenwriter Frederick Knott, best known for his 1952 television play, "Dial M for Murder." "Wait Until Dark's" 1967 film adaptation starred silver screen icon Audrey Hepburn, who was nominated Best Actress at the Academy Awards for her performance in the film.
In both the stage and film versions, Knott, who was fond of creating female characters that fall victims to sinister plots, fleshes out the character of Susy Henderson (originally Susy Hendrix), the newly blind wife of traveling photographer Sam Henderson (originally Sam Hendrix), who has brought home a doll from Canada, which apparently contains several grams of heroin.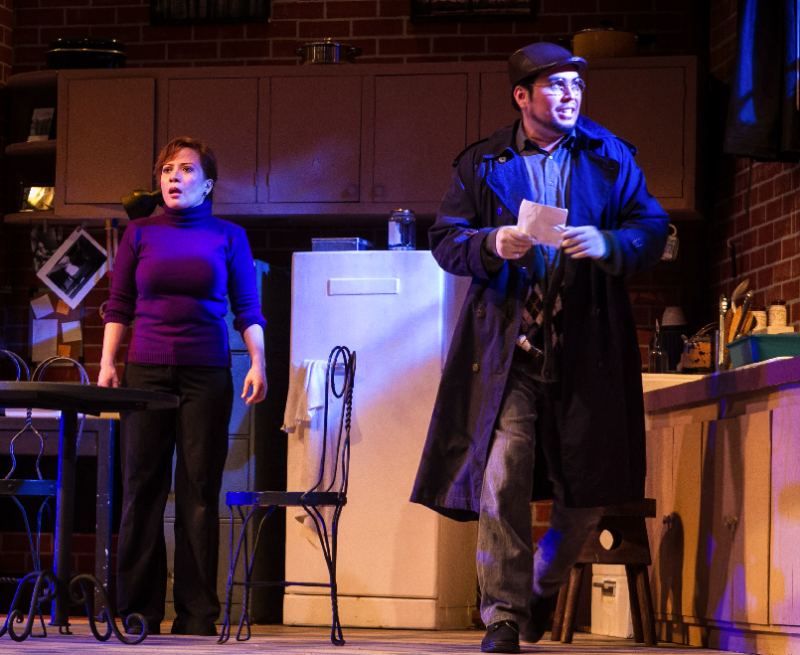 In Rep's new production of "Wait Until Dark," which the company first staged in the mid-70s, Liesl Batucan, a Rep mainstay, plays the visually impaired protagonist. Batucan, who appeared in Rep's "Sweeney Todd" and "Wizard of Oz," won Best Actress at the 2009 Aliw Awards for her performance in Nick Joaquin's "A Portrait of Filipino as an Artist," which was also produced by Rep.
Directed by Miguel Faustmann, Batucan is joined by fellow Rep actors Joel Trinidad (Mike Talman), Robbie Guevara (Sgt. Carlino), Arnel Carrion (Harry Roat, Jr.), Lorenz Martinez (Susy's husband, Sam), and Dani Gana (Gloria).
Besides Faustmann as director, the production's creative and production teams also include Baby Barredo (artistic director), Jethro Joaquin (sound and music design), Faustmann (set design), John Batalla (lighting design), Gidget Tolentino (production management), Gold Soon (stage management), Pol Roxas (sound technician), Pablito Salvador (lighting technician), and Adul Lasin (set execution and scenic artist).
For tickets, Rep is offering a limited 2014 theater season pass for only P480 per orchestra center seat: Visit repertoryphilippines.com.
Knott's "Wait Until Dark," Tracy Letts' "August: Osage County," Michael Frayn's "Noises Off," Jim Eiler and Jeanne Bargy's "Pinocchio," and Leslie Bricusse's "Scrooge" are in the pipeline.
BroadwayWorld.com is one of Rep's online media partners. Expect a ticket lottery on the last weekend of each new production.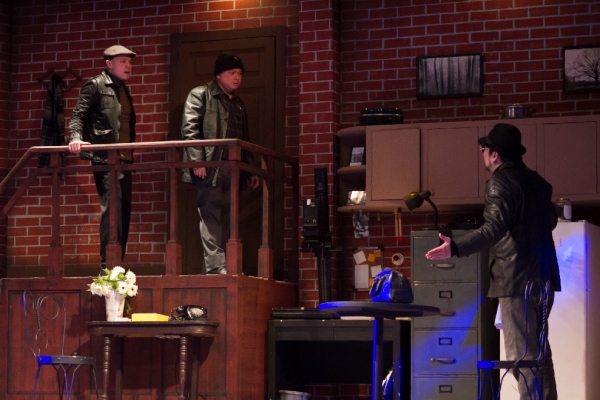 Joel Trinidad, Robbie Guevara, Arnel Carrion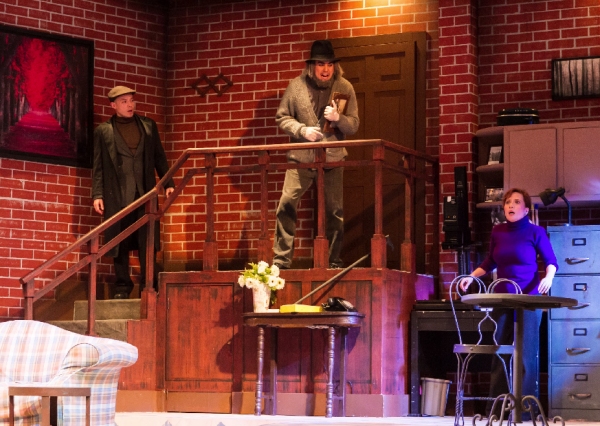 Joel Trinidad, Arnel Carrion, Liesl Batucan

Dani Gana

Dani Gana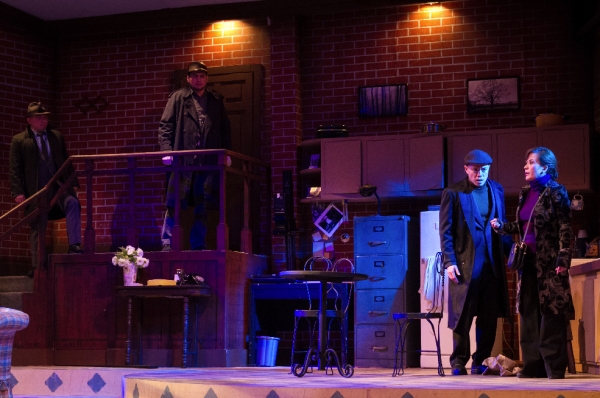 Robbie Guevara, Arnel Carrion, Joel Trinidad, Liesl Batucan

Liesl Batucan, Arnel Carrion

Liesl Batucan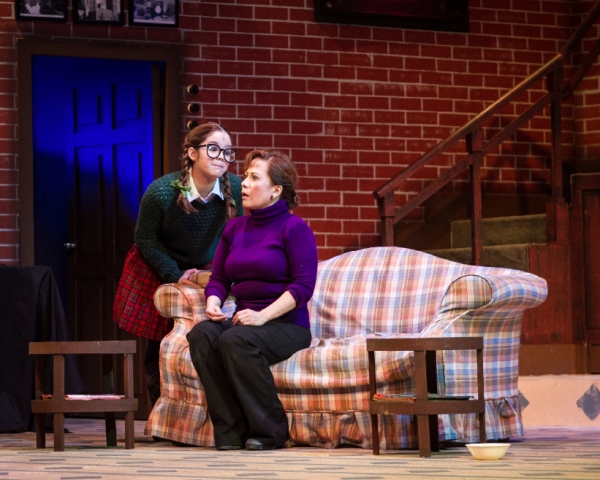 Dani Gana, Liesl Batucan