Photos: THE PHANTOM OF THE OPERA Manila Cast Meet the Press
Manila, Philippines, August 17, 2012 ­ - Lunchbox Theatrical Productions, David Atkins Enterprise, Radio High Definition, Concertus Manila, and Diamond Hotel recently held a press conference to introduce Anthony Downing (Raoul), Claire Lyon (Christine), Jonathan Roxmouth (Phantom), and Dondi Ong (Piangi) - the main cast of the international touring production of Andrew Lloyd Webber's "The Phantom of the Opera" that will premiere at the Cultural Center of the Philippines' main theater next Saturday, August 25, and will run until Sunday, September 30. 
Trained in South Africa and in London, Downing has been performing in musicals and dance productions, and has been acting in television programs and films.
A graduate from the University of Melbourne (B.A. in Music Performance), Lyon recently played the role of Christine in the Australian production of "Love Never Dies," the sequel to "The Phantom of the Opera."
Roxmouth, who was born and raised in South Africa, is Best Leading Actor in a Musical ("The Phantom of the Opera") at this year's Fleur Du Cap Theater Awards in South Africa.
Ong, a Filipino tenor who had to go through four rounds of strenuous auditions with musical director Guy Simpson, is the lone Filipino cast member in this production of the mega musical.
Photo Credit: Concertus Manila

THE PHANTOM OF THE OPERA cupcakes
Guy Simpson, Dondi Ong, Claire Lyon, Anthony Downing, Jonathan Roxmouth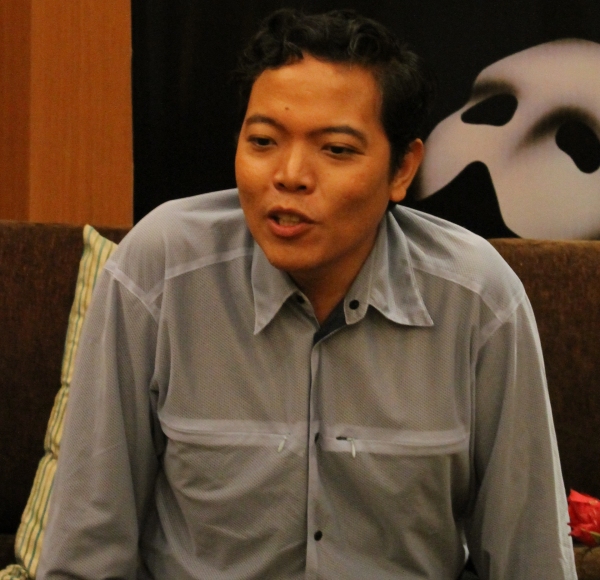 THE PHANTOM OF THE OPERA main cast with Diamond Hotel executives
THE PHANTOM OF THE OPERA main cast with Manila producers
Members of the Philippine Press