Photo Flash: Publicity Photos Revealed for THE WOMAN IN BLACK, 10/19-20
Two weeks shy of Halloween, but it's still a piece of good news.
Manila, Philippines, October 2, 2012 - Dulaang Kalay and Word of Mouth Philippines are bringing back Stephen Mallatratt's psychological period thriller "The Woman In Black," based on the novel by Susan Hill, to Teatrino at Promenade Greenhills, on Friday, October 19 and Saturday, October 20.
"The Woman In Black's" latest publicity photos show its stars Jeremy Domingo as the older Arthur Kipps and Reb Atadero as the hired actor.
Directed by William Elvin Manzano, the play is set years after the haunting experiences of young lawyer Arthur Kipps at the Eel Marsh House, where he was commissioned to sort through paper records of a reclusive widow.
The play opens with the troubled older Kipps (Domingo) who has been wanting to make sense of his previous paranormal experiences by hiring an actor (Atadero) to reenact the harrowing events with him.
"The production delivers tangible horrors that creep in when you least expect it. Surrounded by dimmed lights and fog effects, we are instantly transported, along with the show's characters, to that isolated house in the middle of the marsh; and we feel as trapped and helpless as the actors," said BroadwayWorld's Dale Bacar.
"A stellar performance by Domingo anchors the production. By merely changing his jacket, for instance, Domingo effortlessly shifts from one character to the next; this gifted actor brings the audience along for a roller coaster ride of emotions and new discoveries.
Atadero provides competent support to his co-actor," Bacar added.
For tickets, contact Ted Guayco at (63) 935-133-2893.
Photos by Alec Corpuz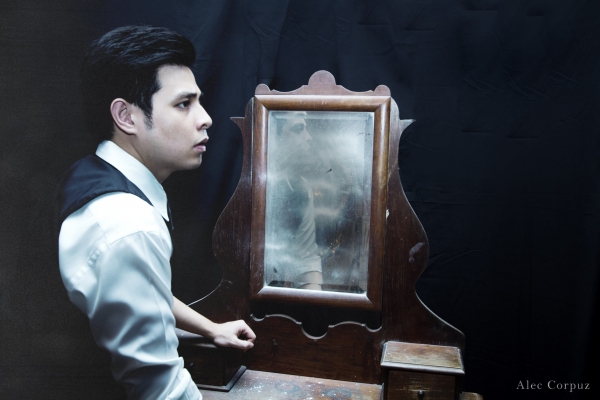 Reb Atadero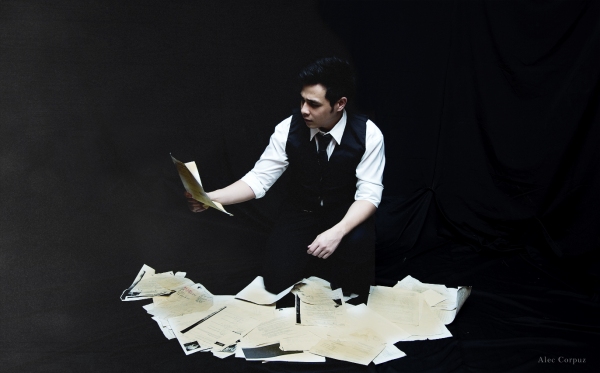 Reb Atadero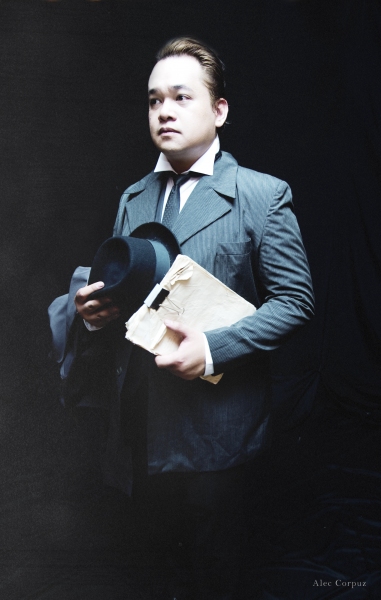 Jeremy Domingo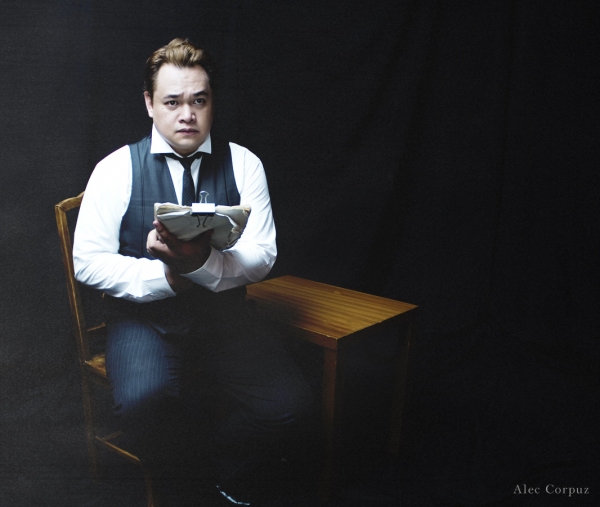 Jeremy Domingo