Click Here for More Articles on LEA SALONGA
Photos: Salonga, Geronimo, Go Lead Concert for Philippine Typhoon Victims
Manila, Philippines, August 29, 2013--In between the first set of live shows for "The Voice of the Philippines," Broadway star turned coach Lea Salonga, her fellow "The Voice" coach Sarah Geronimo, together with pop and theater stars Rachelle Ann Go ("The Little Mermaid," "Tarzan"), Nyoy Volante ("In the Heights," "Rock of Ages,"), Sitti ("Nine," "Spring Awakening") and Cris Villonco ("Jekyll and Hyde," "Walang Sugat"), performed at the benefit concert "Jammin' for HELP" at Whitespace last night.
"Jammin' for HELP" was a fundraiser for the Philippine National Red Cross' relief efforts for the victims of Typhoon Maring.
The onslaught of Typhoon Maring has taken the lives of 24 Filipinos; displaced almost one million residents; and destroyed an estimated PhP700 million in agricultural products and infrastructure throughout Luzon, the largest island in the country.
Salonga's brother, Gerard, and recording and concert artists Yeng Constantino, Pilita Corrales, Zia Quizon, Fitri and Ryan Gallagher also performed.
Photos by Iris May Azcarraga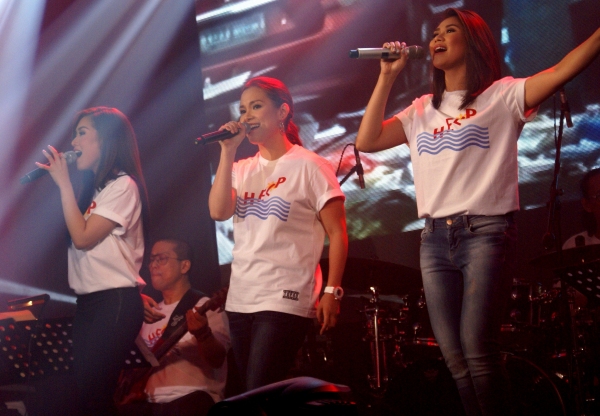 Rachelle Ann Go, Lea Salonga, Sarah Geronimo sing "I Believe I Can Fly."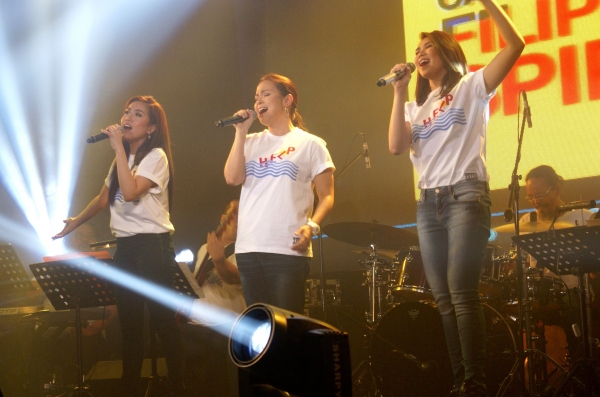 Rachelle Ann Go, Lea Salonga, Sarah Geronimo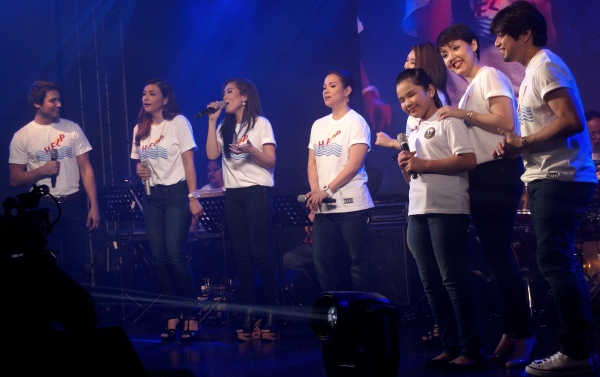 Ryan Gallagher, Rachelle Ann Go, Lea Salonga, Sarah Geronimo, Fitri, Cris Villonco, Nyoy Volante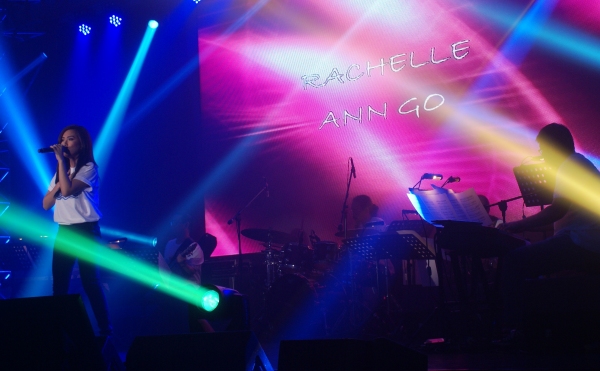 Rachelle Ann Go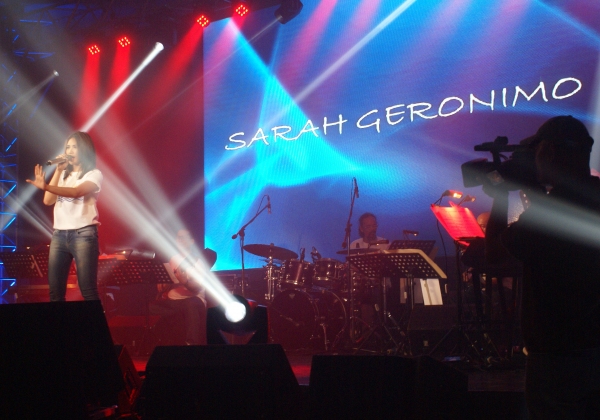 Sarah Geronimo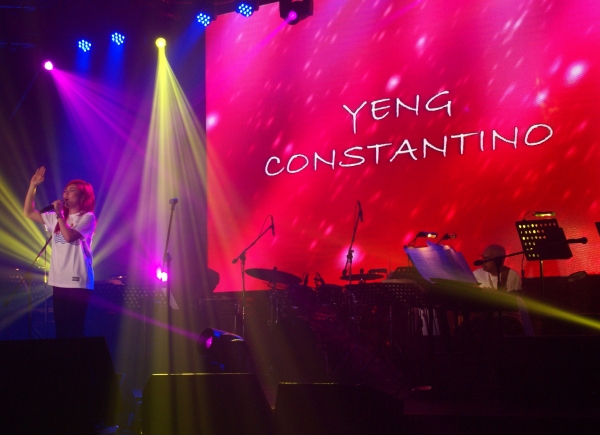 Yeng Constantino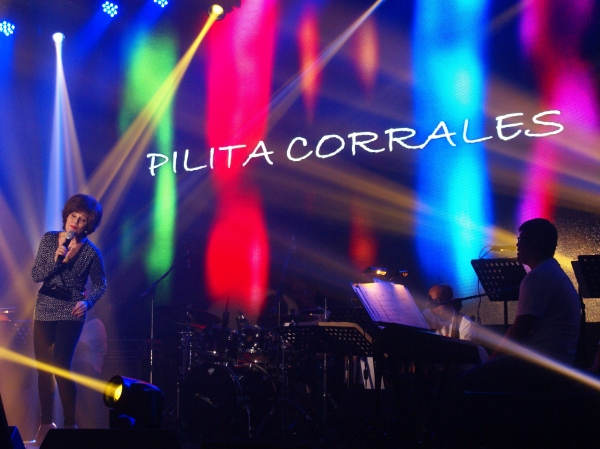 Pilita Corrales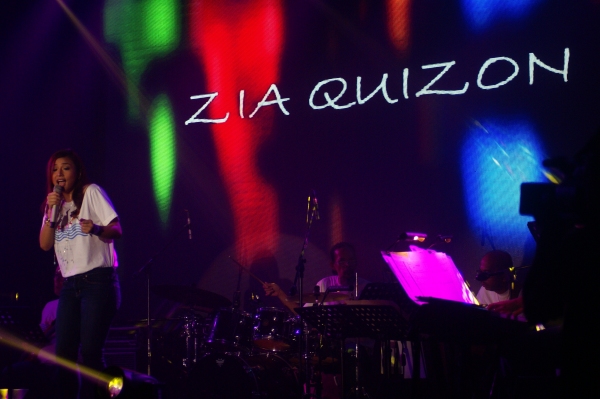 Zia Quizon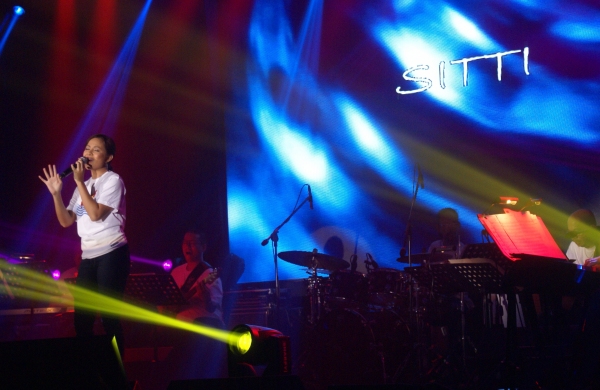 Sitti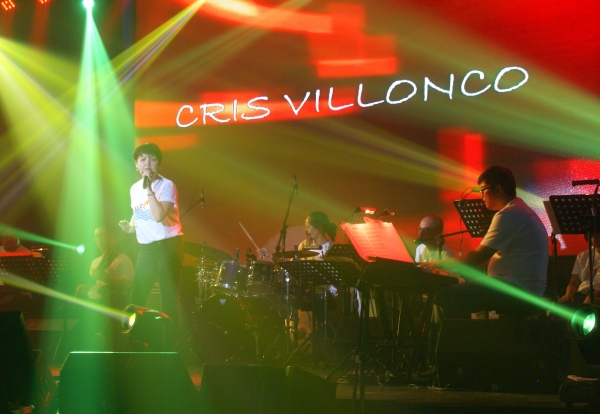 Cris Villonco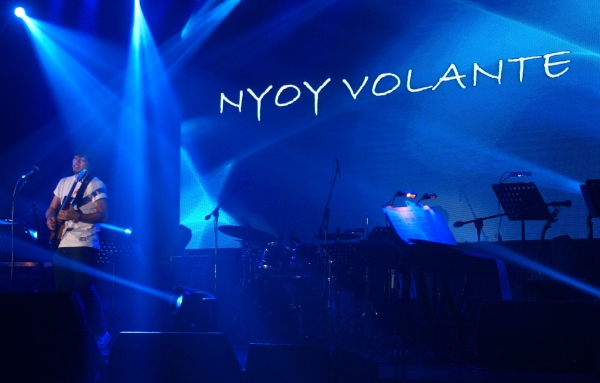 Nyoy Volante