Photos: BLUE MAN GROUP 25th-Anniversary World Tour Continues in Manila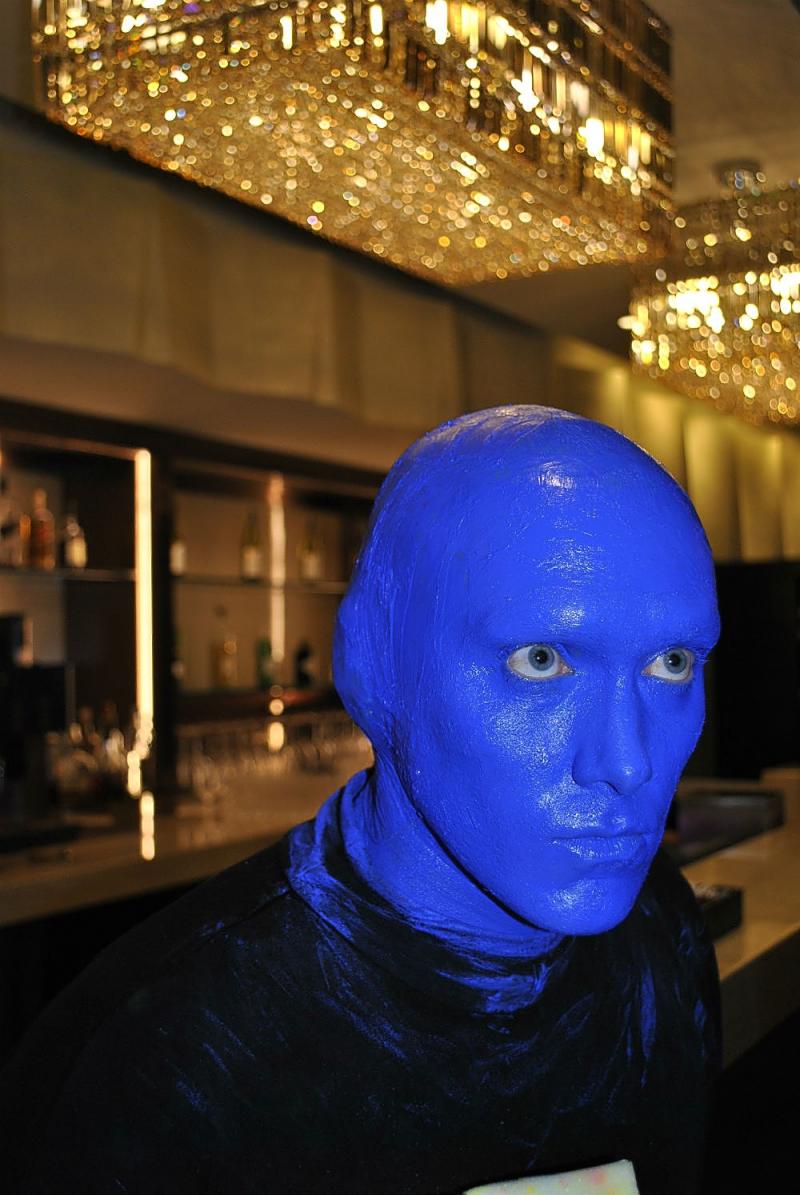 Photos by Ulysses Manuel
Manila, Philippines--Part of its 25th-anniversary world tour, BLUE MAN GROUP, the world famous trio of bald, blue-skinned, and tight-lipped performing artists, brings on the fun at the Theater at Solaire now through Sunday, September 25. The tour premiered in Singapore last March and has already made stops in New Zealand and Macau.
Together with telecom giant Globe Telecom, Blue Man Productions Ltd., Lunchbox Productions Ltd., and Concertus Manila bring BLUE MAN GROUP to Manila.
BLUE MAN GROUP, a 90-minute immersive theatrical experience, which caters to a wide range of demographics, is comedy, theater, rock concert, and private party all rolled into one. It features the group's own brand of techno-tribal music, custom-made musical instruments such as PVC pipes, state-of-the-art visual effects, euphoric dance moves, childlike sense of humor, 30 liters of primary color paint, and giant inflatable balloons.
Born of the creative urge to explore the unknown by its creators and the original Blue Men Chris Wink, Matt Goldman, and Phil Stanton, BLUE MAN GROUP has been performed 3,600 times every year and seen by over 35 million people in 15 countries. In 1991, the show started out small on the streets of New York City until pocket productions were presented at downtown clubs, which finally spawned a full-length show at Astor Place Theatre in the NoHo district of Manhattan. To date, it also has concurrent open-ended productions in Boston, Las Vegas, Orlando, and Chicago.
Besides its 25th-anniversary world tour, BLUE MAN GROUP has also launched its newest studio album, titled "Three"; has been raising at least $25,000 for Autism Speaks via its special sensory-friendly shows, and is set to launch a new book about the unknown world of the Blue Man by the end of the year.
In Manila, Blue Men Meridian (also the BLUE MAN GROUP's captain), Barney Haas, Thom Rackett, and Joe Woolmer are accompanied by band members Antonio Aguirre (strings, also the resident musical director), Olaf Grote (strings), Gerhard Schmitt (strings), Jeff Tortora (percussion), Luke Sangerman (percussion), and Randy Wooten (percussion).
Michael Rahhal directs the show.
BLUE MAN GROUP plays The Theater at Solaire now through Sunday, September 25, every 8 p.m, Tuesday to Friday; 2 and 8 p.m., Saturday to Sunday. For tickets (P 1,018.90 to P 5,852), visit TicketWorld.com.ph.
Students get 15% off on tickets. Globe customers also get 20% off on tickets; access the Exclusive Perks section in the Globe Rewards app and present the BLUE MAN GROUP digital badge at any TicketWorld outlet.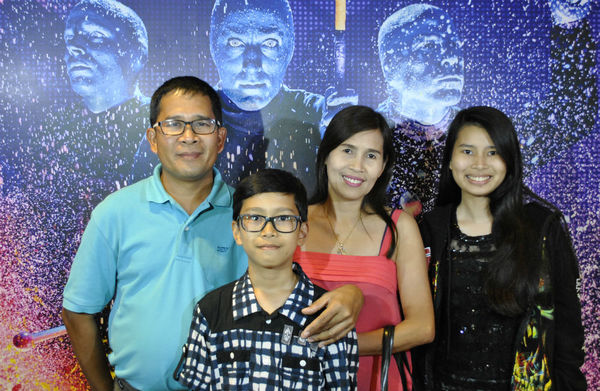 Arnold Jacob, Fe Jacob, Samantha Isabel Jacob, John Aaron Jacob

BLUE MAN GROUP Merchandise

Abi Ruelo, Alden Ruelo

Paige Aguilar, Marvin Choa

Joy Rivera, Burrito Rivera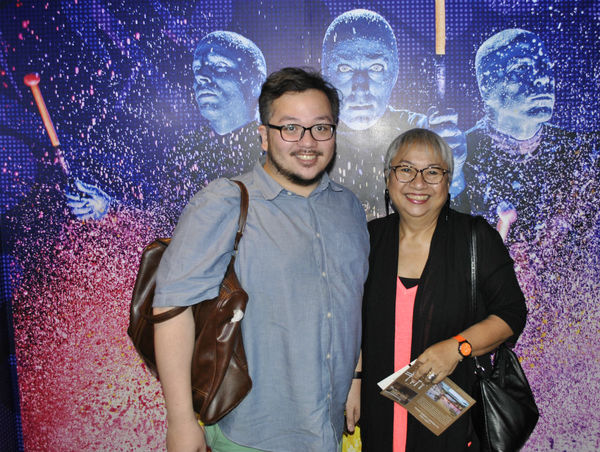 Luna Inocian

Roel Beltran, Jeff Beltran, Bea, Jenny

Franco Mabanta, Chinie Concepcion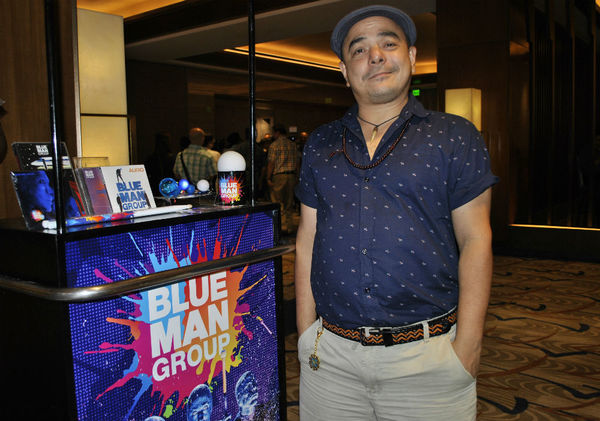 Carlos Celdran

Hisan Zainuddin, Hafish, Faheem

Trecey Tojuka, Bethany, Briony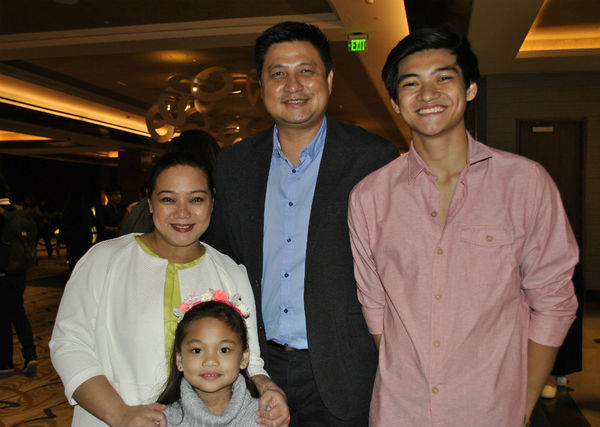 Richard Del Rosario and family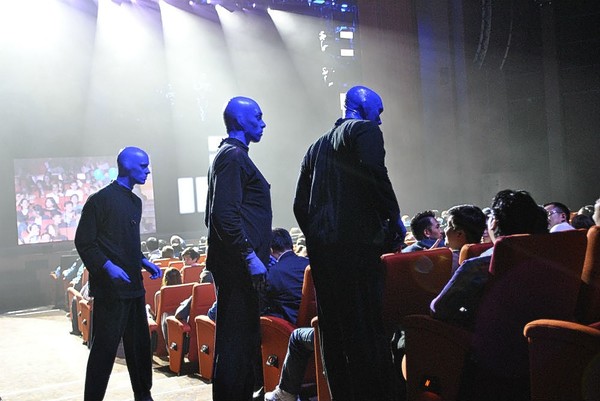 Blue Men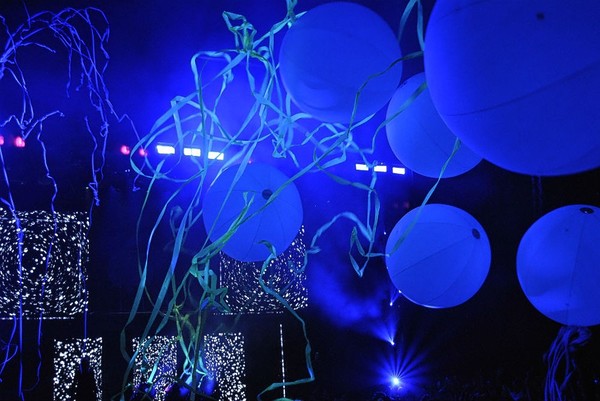 BLUE MAN GROUP Finale

Audie Gemora, Richard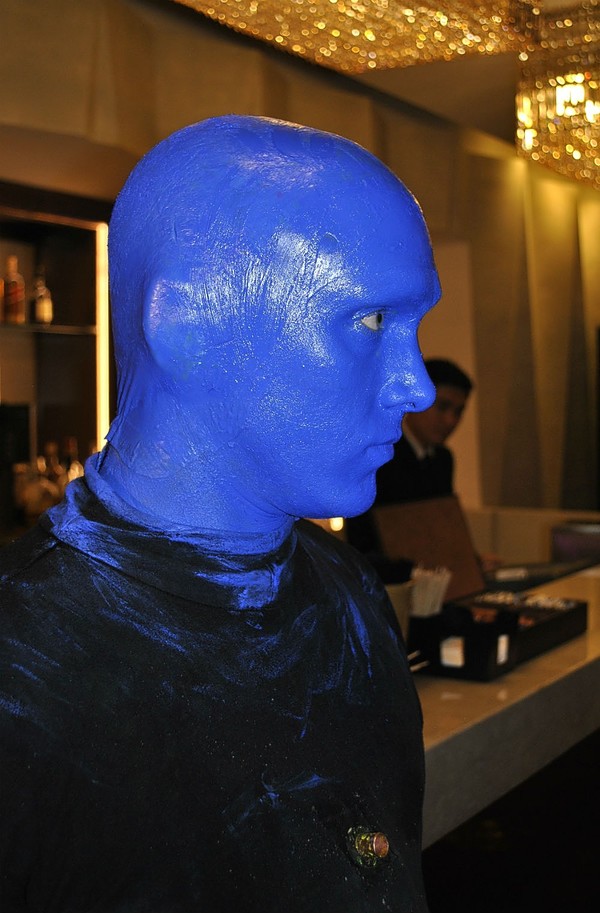 Blue Man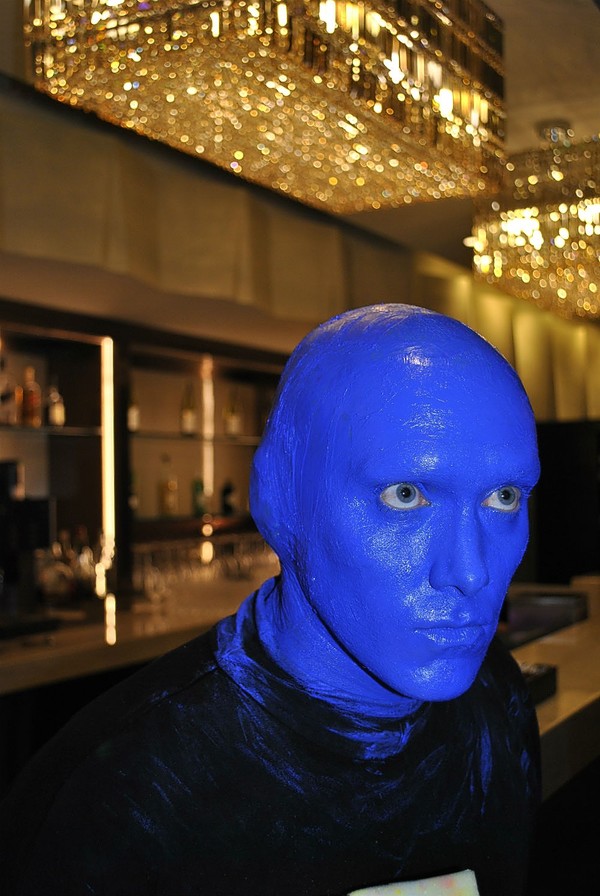 Blue Man

Franco Mabanta, Rovilson Fernandez, Chinie Concepcion, Marc Nelson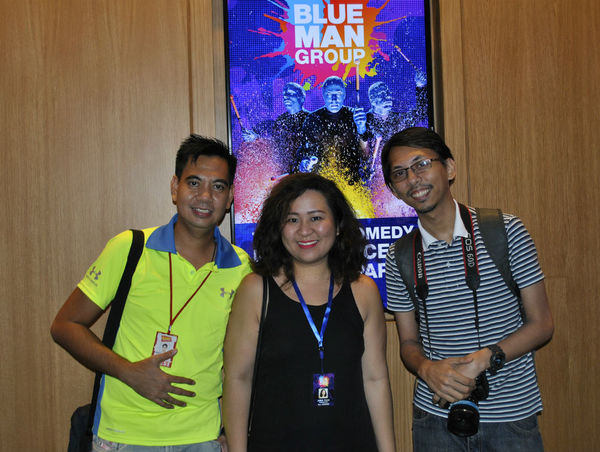 Ulysses Manuel, Ana Yulo, Paolo Ruiz