Photo Coverage: BINONDO, The Musical, Plays The Theatre at Solaire, Now Thru July 8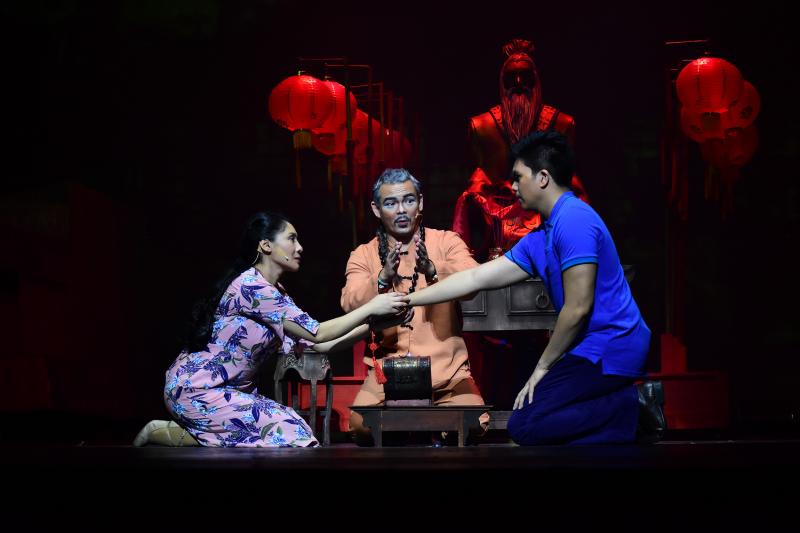 Manila, Philippines--BINONDO, a Chinese Filipino-themed theatrical event, has epic ambitions, which have long been realized by the '80s mega-musicals "Miss Saigon" and "Les Miserables"--both all too familiar to Filipinos.
To compare notes about how BINONDO's storyline and musical themes are similar with these musical juggernauts is unavoidable, though.
All three productions have sweeping "popera" (operatic pop) score, large casts, period wartime costumes, larger-than-life historical figures, and rambling narratives. And in the center of it all: a heartbreaking love story.
Nevertheless, a large part of BINONDO's audience last Sunday night seemed to love the show--setting their hearts racing--which is the "better" news!
Add to that, music composer Von de Guzman's writes a few tuneful songs that are crowd pleasers. "Minamahal, Iniibig," "Balikan Mo Siya," and "Magandang Gabi" are among the standouts in his 30-plus original compositions.
The principal casts Carla Guevara-Laforteza, who plays the hopeless romantic club singer Lilly, and David Ezra, who plays the Chinese scholar Ah Tiong, who is smitten by Lilly's singing and high-spirited personality, have this delightful onstage chemistry--besides their solid vocals--that's very crucial to hold on to.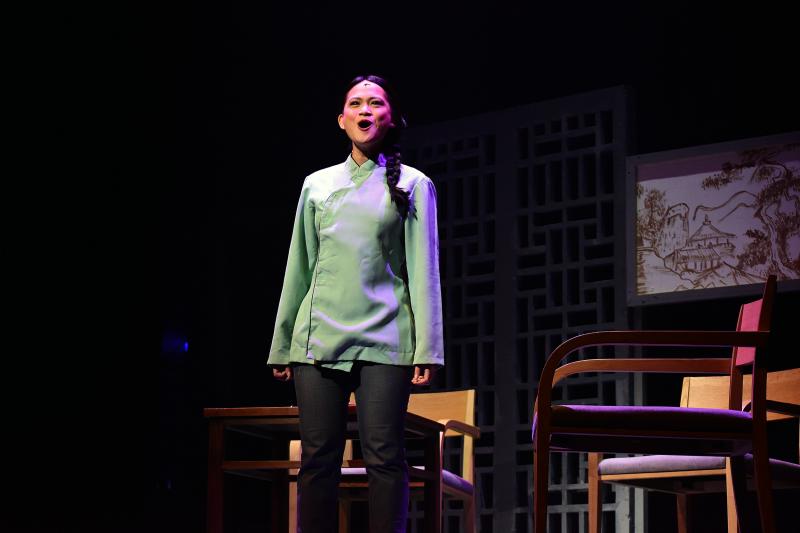 Supporting casts Mariella Laurel, who plays Jasmine, the native Chinese betrothed to Ah Tiong; Noel Rayos, who plays Carlos, a Chinese-Filipino madly in love with Lilly, and Ima Castro, Lilly's sickly mother who is against her daughter and Ah Tiong's newfound love affair, have their own shining moments on that stage--sufficient enough to develop empathy towards their characters.
Completing de Guzman's grand score, played by an 18-piece orchestra, and the strong performances on stage are Aji Manalo's sound design; Rebecca Shangkuan Chuaunsu's original story; Ricky Lee, Gershom Chua, Eljay Castro Deldoc's book and lyrics; Douglas Nierra's choreography; Joey Nombres' lighting design; Otto Hernadez's production design (presumably the costume design, too), and Joel Lamangan's stage direction.
Also part of the cast are Shiela Valderrama Martinez (Lilly), Arman Ferrer (Ah Tiong), Floyd Tena (Carlos), Ashlee Factor (Ruby), Jennifer Villegas Dela Cruz (Lourdes), Dondi Ong (Mr. Chua), Kay Balajadia Liggayu (Mrs. Chua), Russell Magno (Mr. Zhang), Elizabeth Chua (Mrs. Zhang), Jonel Mojica (Matandang Tsino/Ge Lao), Greek Chorus: Jim Pebanco, Lorenz Martinez, Khalil Kaimo, Tuesday Vargas, Ellrica Laguardia, and Rhapsody Li, Philip Deles and Ivana Villanueva (Swings), and Froilan Dabalus and Christaliza Dabalus (Principal Dancers).
The ensemble include Ryan Caraan, Carlos Deriada Jr., Rence Aviles, Paul Clark, Xander Pineda, Romcel Brinquis, Joseph Puducay, VJ Cortel, Daniel Cruz, Zyrus Imperial, Cheeno Macaraig, Roy Sotero, Dusty Suarez, Randy Rey, Precious Sementilla, Julia Chua, Janine Tolentino, Ronald Policarpio, Ric Mar Policarpio, Kate Jacob, Judy Anne Mendoza, JR Calumpiano, Joshua Orbasido, Divine Dacles, and Cheska Quimno.
"Spanning two decades (the 1970s and 1990s, respectively) and two countries (China and the Philippines), BINONDO explores how love can triumph amid racial prejudice and political turmoil, years of waiting and absence, only to grow deeper and change the lives of everyone who dares to put their hearts on the line," says the show's notes.
Synergy 88 Digital, Rebecca Chuaunsu Film Production (RCFP), and Fullhouse Asia Production Studios Inc. present BINONDO at The Theatre at Solaire in Parañaque City now through Sunday, July 8.
Buy tickets (P500 to P2,500) from TicketWorld.com.ph.
Photos: Oliver Oliveros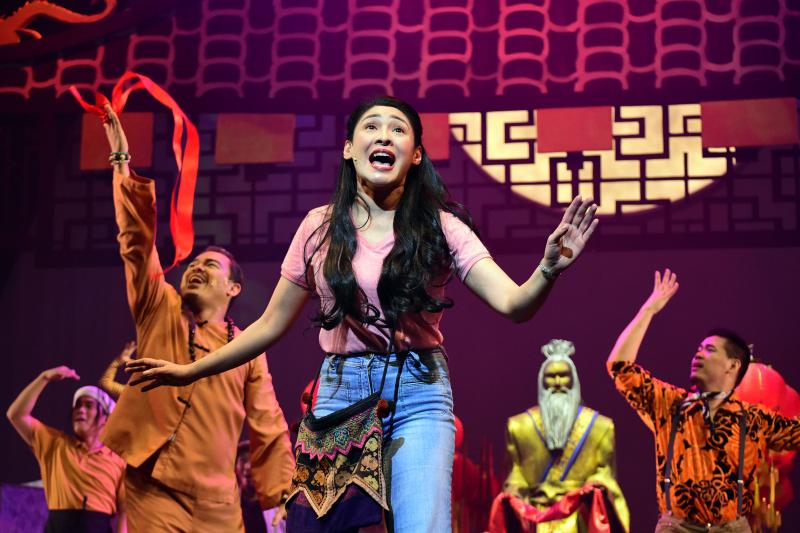 (Center) Carla Guevara-Laforteza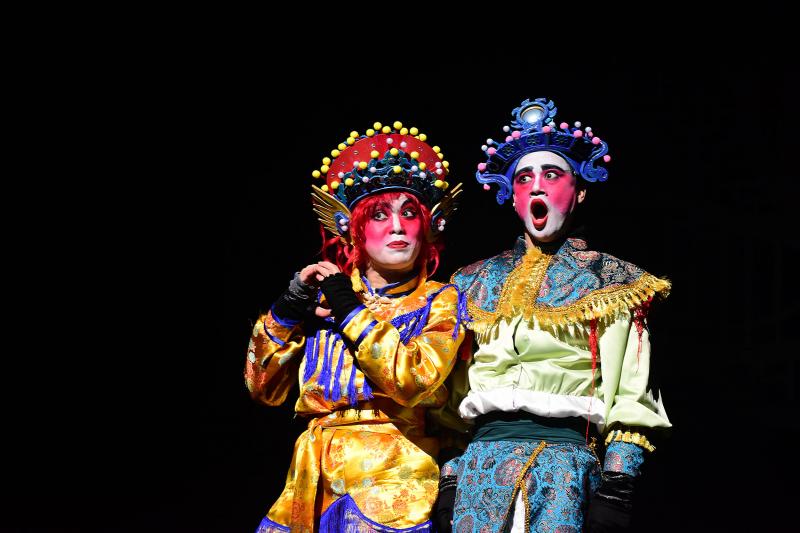 Tuesday Vargas, Khalil Kaimo
(Center) Noel Rayos, Carla Guevara-Laforteza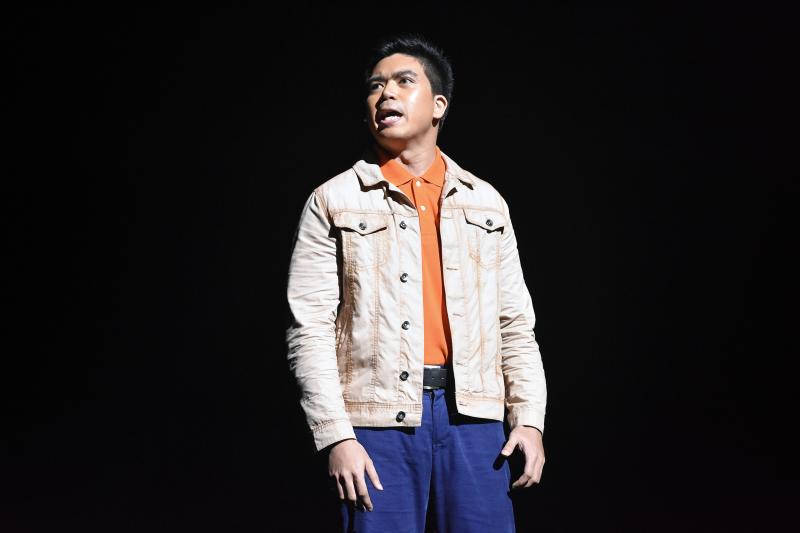 David Ezra
Jennifer Villegas Dela Cruz, Carla Guevara-Laforteza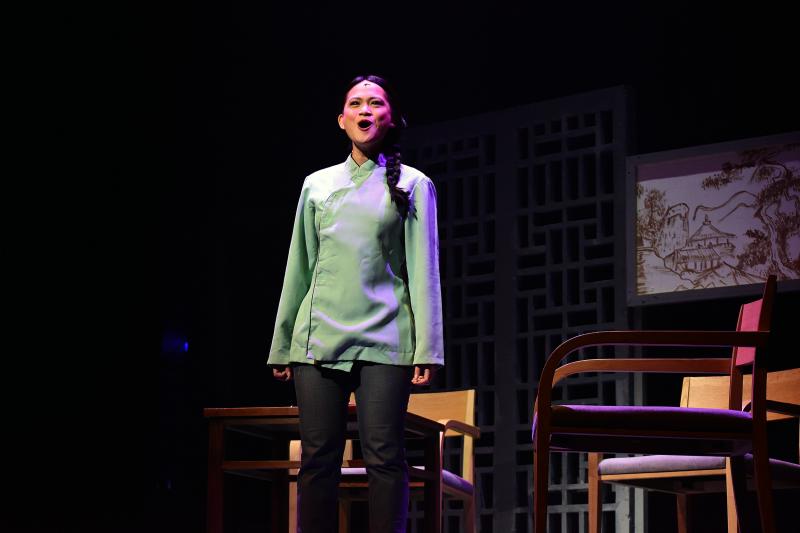 Mariella Laurel
Carla Guevara-Laforteza, Jonel Mojica, David Ezra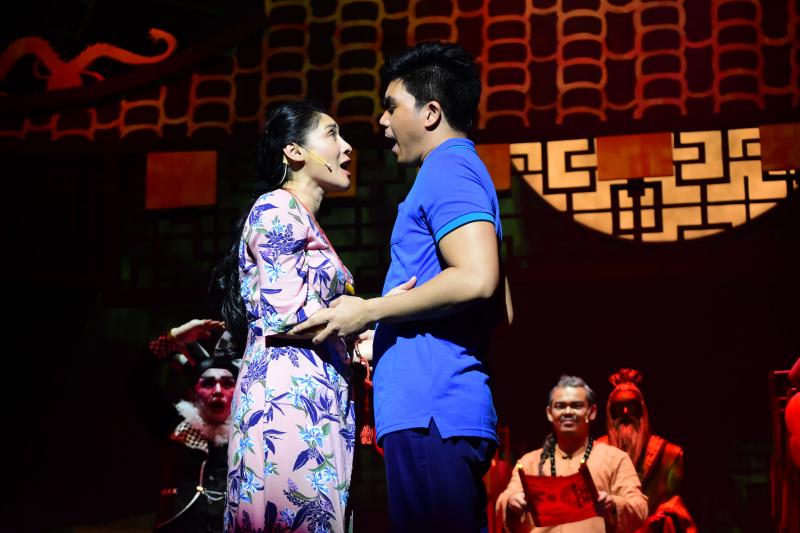 Carla Guevara-Laforteza, David Ezra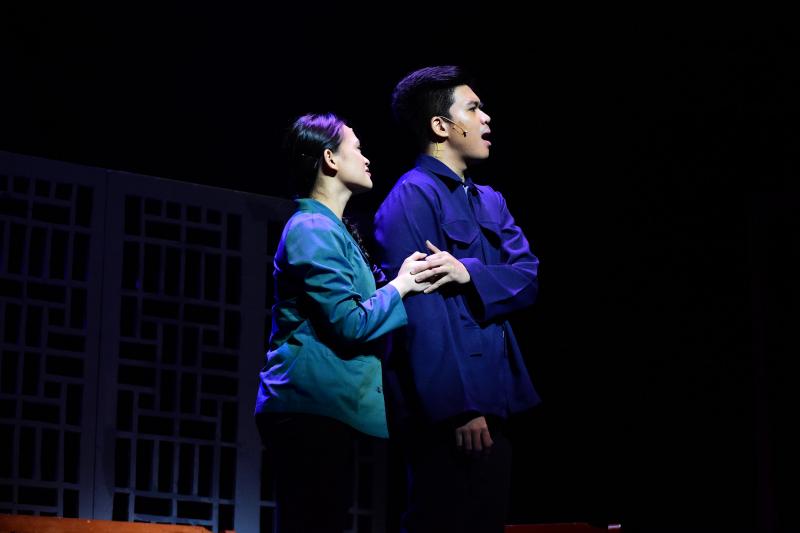 Mariella Laurel, David Ezra
Carla Guevara-Laforteza, Ashlee Factor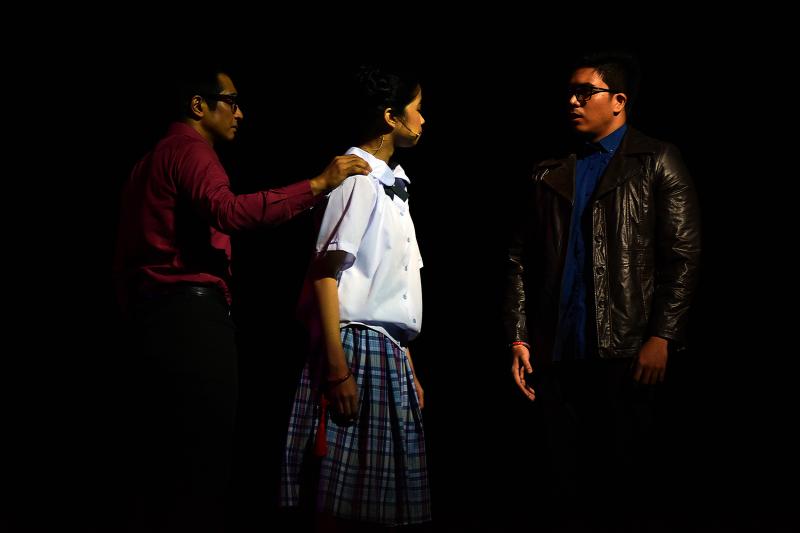 Noel Rayos, Ashlee Factor, David Ezra
Related Articles View More Philippines

Stories

Shows