Photo Coverage: 9th Gawad Buhay Awards Night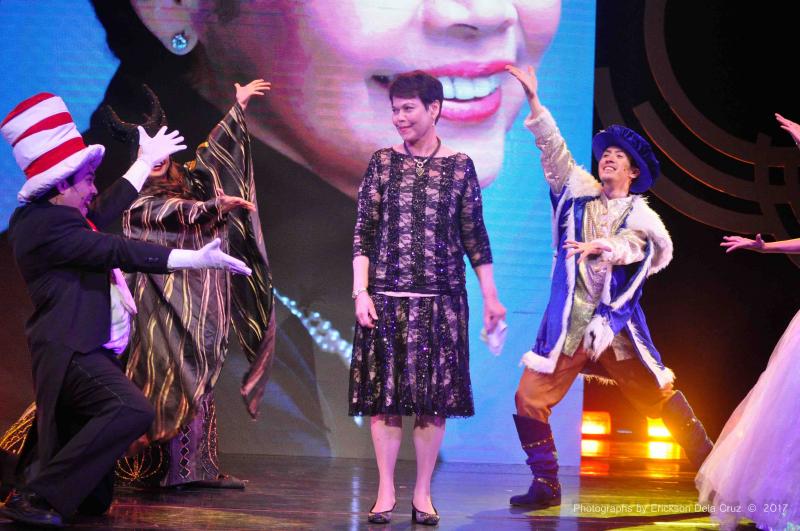 Manila, Philippines--Now in its ninth year, Gawad Buhay Awards are the first-ever industry awards exclusively for the performing arts. The awarding ceremonies were held last night, May 10, at the Cultural Center of the Philippines' (CCP) Tanghalang Aurelio Tolentino.
The awards were chosen by an independent panel of critics, scholars, artists, and theater enthusiasts. Outstanding individual and group achievements in various artistic and technical aspects of play, musical and dance productions, and performances were honored based on quarterly citations deliberated by the members of the jury, who were required to watch all productions of Philstage member-companies for the entire year.
From the four quarterly citations (the first and second quarters are merged into the midyear citations), the jury selected the final nominees qualified to win the awards by the end of the performance season.
Philstage is the only alliance of professional performing arts organizations in the Philippines. Its members include 9 Works Theatrical, Actor's Actors Inc., Ballet Manila, Ballet Philippines, Full House Theater Company (Resorts World Manila), Gantimpala Theater Foundation, Peta, Philippine Ballet Theatre, Philippine Opera Company, Repertory Philippines, Red Turnip Theater, Stages, Tanghalang Pilipino, and Trumpets.
Outstanding Original Libretto
Mixkaela Villalon and Rody Vera, "3 Stars and a Sun" (Peta)
Outstanding Translation or Adaptation
Rolando Tinio, "Pangarap sa Isang Gabi ng Gitnang Tag-araw" (Tanghalang Pilipino)
Outstanding Musical Direction
Myke Salomon, "3 Stars and a Sun" (Peta)
Outstanding Original Musical Composition
Malek Lopez, "Opera" (Ballet Philippines)
Outstanding Choreography for a Dance Production
Carlo Pacis, "Weighted Whispers"/from "Firebird and Other Ballets" (Ballet Philippines)
Outstanding Choreography for a Play or Musical
PJ Rebullida, "American Idiot" (9 Works Theatrical)
Outstanding Costume Design
Gino Gonzales, "3 Stars and a Sun" (Peta)
Outstanding Lighting Design
John Batalla, "Almost, Maine" (Repertory Philippines)
Outstanding Sound Design
Teresa Barrozo, "Tribes" (Red Turnip Theater)
Outstanding Set Design
Mio Infante, "American Idiot" (9 Works Theatrical)
Female Lead Performance in a Play
Cris Villonco, "Constellations" (Red Turnip Theater)
Male Lead Performance in a Play
JC Santos, "Constellations" (Red Turnip Theater)
Female Featured Performance in a Play
Angela Padilla, "Tribes" (Red Turnip Theater)
Male Featured Performance in a Play
Teroy Guzman, "Tribes" (Red Turnip Theater)
Female Lead Performance in a Musical
Krystal Brimner, "Annie" (Full House Theater Company)
Male Lead Performance in a Musical
Jef Flores, "Tick, Tick... Boom" (9 Works Theatrical)
Female Featured Performance in a Musical
Menchu Lauchengco-Yulo, "Annie" (Full House Theater Company)
Male Featured Performance in a Musical
Ariel Reonal, "Tick, Tick...Boom" (9 Works Theatrical)
Female Lead Performance in Modern Dance
Rita Winder, "Awitin Mo at Isasayaw Ko" (Ballet Philippines)
Male Lead Performance in Modern Dance
JM Cordero, "Awitin Mo at Isasayaw Ko" (Ballet Philippines)
Female Featured Performance in Modern Dance
Edna Vida, "Awitin Mo at Isasayaw Ko" (Ballet Philippines)
Male Featured Performance in Modern Dance
Erl Sorilla, "Simoun" (Ballet Philippines)
Female Lead Performance in Classical Dance
Rita Winder, "Firebird"/from "Firebird and Other Ballets" (Ballet Philippines)
Male Lead Performance in Classical Dance
Rudy de Dios, "Cinderella" (Ballet Manila)
Female Featured Performance in Classical Dance
Denise Parungao, "Firebird"/from "Firebird and Other Ballets" (Ballet Philippines)
Male Featured Performance in Classical Dance
Cyril Fallar, "Firebird"/from "Firebird and Other Ballets" (Ballet Philippines)
Outstanding Modern Dance Production
"Weighted Whispers"/from "Firebird and Other Ballets" (Ballet Philippines)
Outstanding Classical Dance Production
"Firebird"/from "Firebird and Other Ballets" (Ballet Philippines)
Outstanding Stage Direction for a Play
Topper Fabregas, "Tribes" (Red Turnip Theater)
Outstanding Stage Direction for a Musical
Michael Williams, "Annie" (Full House Theater Company)
Outstanding Ensemble Performance for a Play
"Tribes" (Red Turnip Theater)
Outstanding Ensemble Performance for a Musical
"Annie" (Full House Theater Company)
Outstanding Ensemble Performance for Modern Dance
"Weighted Whispers"/from "Firebird and Other Ballets" (Ballet Philippines)
Outstanding Production of Existing Material for a Play
"Constellations" (Red Turnip Theater)
Outstanding Production of Existing Material for a Musical
"Annie" (Full House Theater Company)
Outstanding Musical-Original or Translation/Adaptation
"3 Stars and a Sun" (Peta)
Natatanging Gawad Buhay
Joy Virata (Repertory Philippines)
Soxie Topacio (Peta)
Photos: Erickson Dela Cruz

Baby Barredo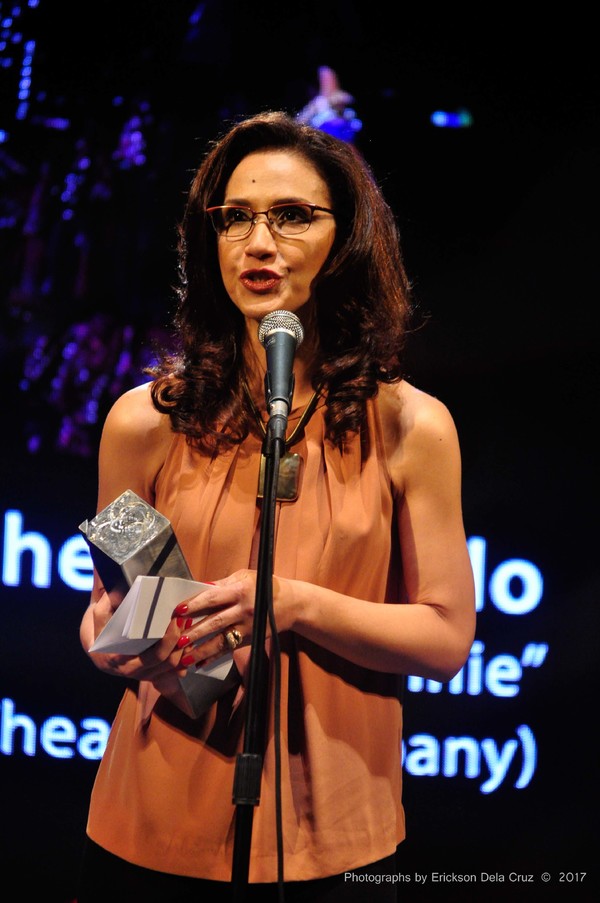 Menchu Lauchengco-Yulo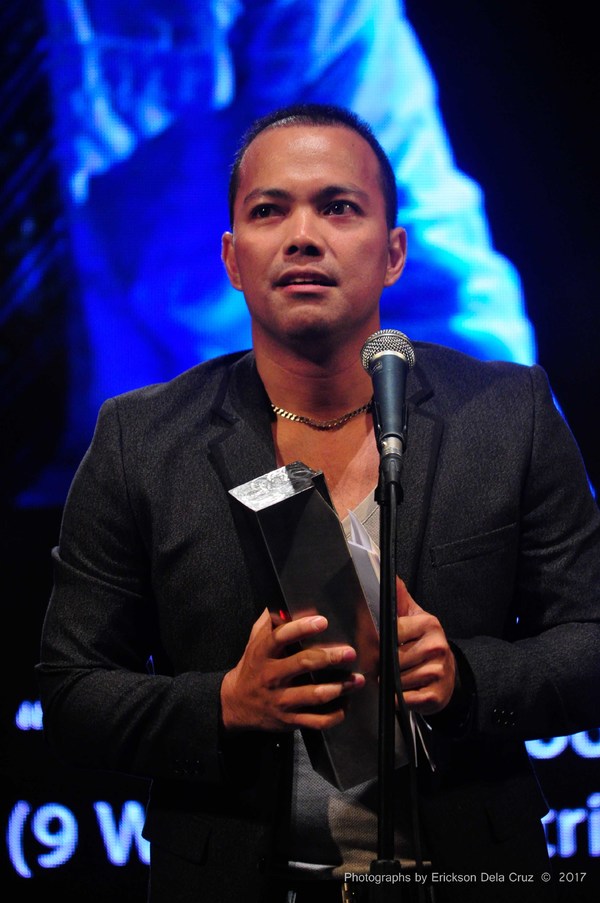 Ariel Reonal
Denise Parungao
Jon Santos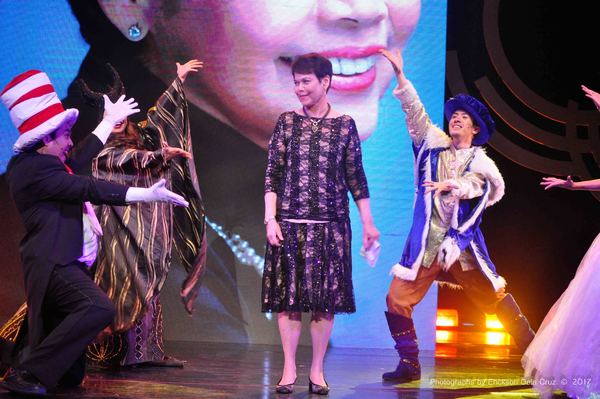 Joy Virata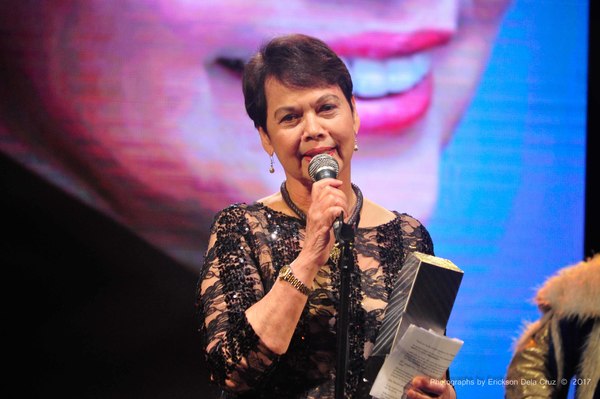 Joy Virata
Rody Vera, Mixkaela Villalon
PJ Rebullida
Myke Salomon
Cris Villonco
, Nanding Josef
Jef Flores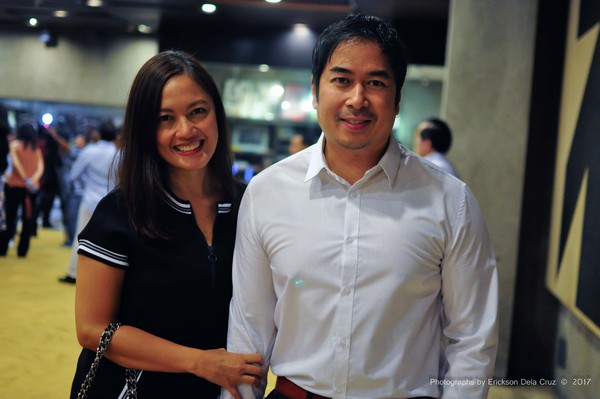 Anna and
Santi Santamaria
Menchu Lauchengco-Yulo
Featured This Week on Stage Door
Shoutouts, Classes, and More from Your Favorite Broadway Stars
Erickson Dela Cruz, a fashion, lifestyle, and entertainment photographer, studied photography at the Federation of Philippine Photographers Foundation Inc. His first crack at covering theatrical (read more...)