Meet Sab, Jep And Jobim of 'Heto Na! Musikal nAPO,' Show Opens This Fri, 8/3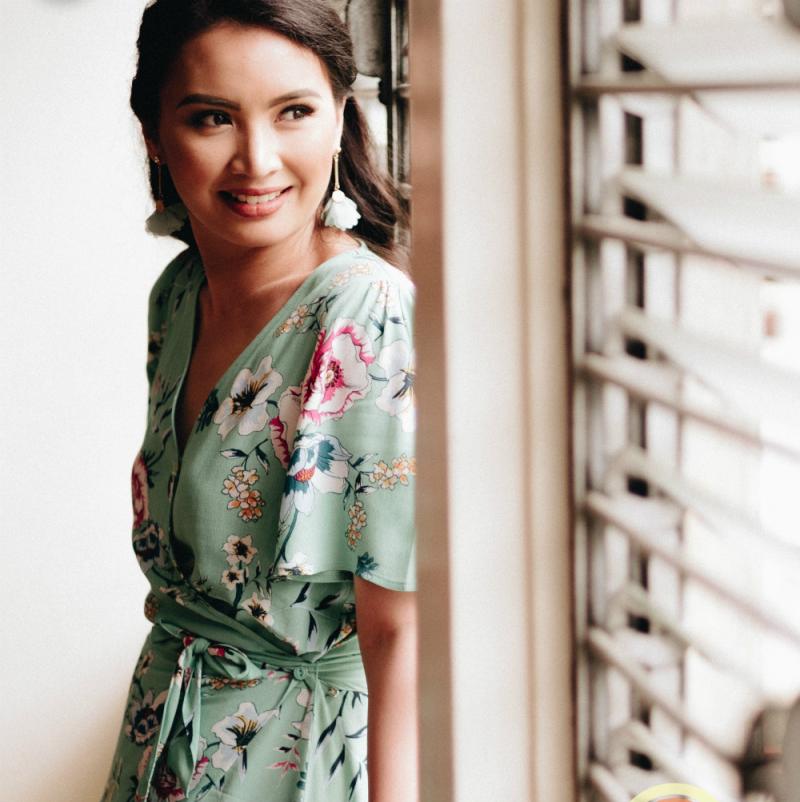 Manila, Philippines--Sab Jose, Jep Go, and Jobim Javier are three names that Philippine theatergoers should watch for when "Heto Na! Musikal nAPO," the new musical production of 9 Works Theatrical and Globe Live, co-presented by Frontrow and Fox Life, finally opens this weekend.
Sab plays Michelle, Jep, Ray, and Jobim, Butch.
Sab describes her theater career as rather "slow." She had a lot of stops and restarts. "I'd always have moments when I'd think: 'Sab, it's time to get a more sensible job.' But I'd find myself going right back into the theatre.
"My journey started out doing workshops with New Voice Company. Afterward, I was with METTA (under Ana Valdes-Lim), then Ateneo Blue Repertory--all of which gave me a base of sorts. Afterward, I did various shows with Repertory Philippines, 9 Works Theatrical, and Atlantis Theatrical Entertainment Group," Sab shares.
Despite all of those professional theater experiences, she had always felt "unprepared" and "green," and she thought that perhaps she could do better with a legitimate training. In 2016, she decided to take a leap of faith and pursued a master's program in musical theater. She graduated with honors from the Guilford School of Acting in London earlier this year.
In "Heto Na! Musikal nAPO," Sab's character, Michelle, is a strong-willed, confident but playful college student.
Jep, who is relatively new in the business, has done "The Little Prince" (Make Believe Productions) and "I Remember a Boy" (Artist Playground). TV viewers recognize him as "The Singing Chemist," part of Team Lea Salonga in "The Voice of the Philippines, Season 2."
He describes his theater experience as exhilarating: "I find it challenging and exciting that I get to use my entire body to tell a story and empathize with the roles I'm playing.
"I'm having so much fun despite the self-inflicted booboos during the rehearsals. Haha!"
Which song in the show best reflects his character, Ray? He's quick to reply, "'Awit ng Barkada' comes to mind whenever I think of Ray and how his story pans out with the rest of the group."
Jam 88.3 "All Good Radio" co-host Jobim Javier is a theater greenhorn, but not entirely new in the music industry as he has followed his dad's (Danny Javier, a member of APO Hiking Society) footsteps. In the show, Jobim plays Butch, the campus playboy.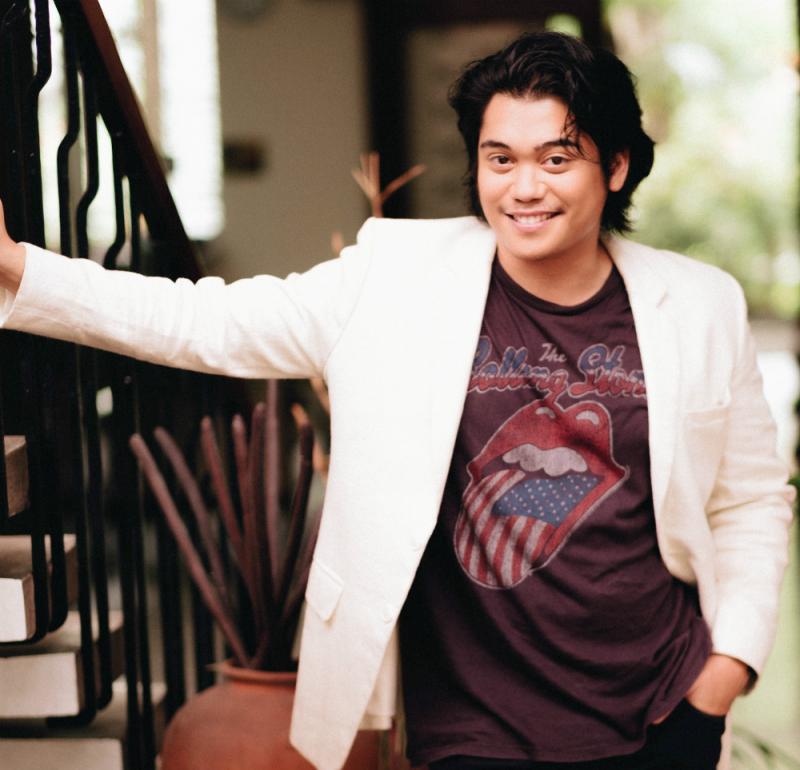 A band member, he compares his experience in theater. "The discipline is definitely different, in that I need to have any semblance of it. Being in a band, in my early 20s, was more about just going out with friends and having fun, whereas working in a full-blown stage production means not wanting to let anybody down.
"There's definitely more pressure and more of an urgency to always bring your A-game to the table."
"Heto Na! Musikal nAPO," written and directed by Robbie Guevara, paints a story that's set in a university in the 1970s and follows college friends who are hard at work to win in a songwriting and singing competition. The story focuses on the ups-and-downs of youth: from artistic doubts to romantic relationships to heartbreaks. All of these happen under the iron fist of Martial Law, and yet, for some, their spirit and passion for music thrive.
The show's music is by APO Hiking Society (Danny Javier, Jim Paredes, and Boboy Garrovillo. The musical arrangements and orchestrations by Daniel Bartolome and Orly Dela Cruz.
Jonjon Martin is dramaturg; Dingdong Rosales, assistant director; Daniel Bartolome, musical director; PJ Rebullida, choreographer, Shakira Villa Symes, lighting designer; Joey Mendoza, set designer, Eric Pineda, costume designer; Dong Calingacion, technical director; Rards Corpus, sound designer; Myrene Santos, hair and makeup designer; Ronan Ferrer, vocal supervisor, and Cathy Azanza-Dy, stage coach.
The musical plays at Maybank Performing Arts Theatre in Bonifacio Global City from August 3 through 26, 2018.
Buy tickets (P1,500-P3,500) from TicketWorld.com.ph.
Photos: 9 Works Theatrical, Globe Live