Wild World Of Animals To Present Two Shows In April, With a Pet Food Drive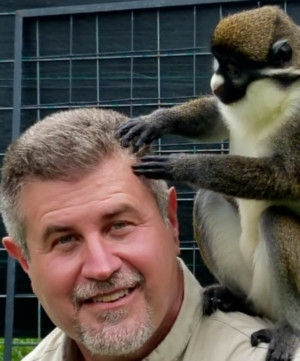 Wild World of Animals is an exploration into the fascinating world of the wildlife we share with the planet; featuring live animals including some of the most majestic, interesting, bizarre, and critically endangered species in the world. The fantastic animal lineup encompassing arthropods, amphibians, reptiles, birds, and mammals makes its way to the State Theatre for two shows on Saturday, April 20th.

Show times are 1:00 PM and 4:00 PM. Tickets are $25 and $12 (12 and under) and can be purchased by visiting the State Theatre Box Office, 453 Northampton Street, Easton, by calling 1-800-999-STATE, 610-252-3132 or online at www.statetheatre.org. Sponsored by weathertrends360, Strahman Valves, The Morning Call, 95.1 WZZO, B104 and lehighvalleylive.com + The Express-Times.
The State Theatre will be holding a pet food drive in conjunction with this show with donations staying local at the Center for Animal Health and Welfare. Patrons who bring a pet food donation can receive one free child ticket. There is a two free-ticket limit per household.
Grant Kemmerer brings about 16 guests to each show ranging from leopard, monkey, wolf, and badger to the critically endangered red ruffed lemur. Included may also be some of the largest of their species such as the eagle owl, marine toad, and dictator scorpions; as well as a legless lizard, cobra, alligator, and a 100 year old alligator snapping turtle.
Wild World of Animals is an entertaining and educational show in an intimate setting, presenting animals born in captivity displaying natural behaviors, facilitated by an extremely knowledgeable moderator and guide. These animals are not pets, they still have their natural instincts, but they have no fear of humans, and so, unlike their counterparts in nature, can interact more safely with them.
Born in Lancaster, PA and raised in Miami, Grant Kemmerer became an enthusiastic animal advocate early on. Living so close to the ocean and Everglades, Grant became a certified scuba diver, and then began guiding tours into the captivating Everglades, introducing people from all over the world to the ecosystem and its monarch, the alligator. After graduating from Florida International University, Kemmerer formed a company specializing in wildlife education and outreach programs.
Grant has performed live animal programs in 37 states for countless people, trained animals for movies and television, and is a guest lecturer for one of the leading eco-tourism companies in the world, often traveling to the Amazon and Galapágos Islands. He has accompanied researchers into the Pantanal in Brazil, and actively raised funds for conservation programs related to jaguars in the Pantanal.
Kemmerer currently works with and cares for over 200 animals, is a licensed master falconer, and holds numerous state and federal permits, including permits for endangered and critically endangered species. Grant has been a guest on Martha Stewart Show, Meredith Vieira Show, Anderson Cooper, CBS Early Show, and Fox and Friends and has worked with Jim Fowler and Jack Hanna. He has supplied animals for such entities as the National Wildlife Federation, National Geographic, Animal Planet, Tonight Show with Jimmy Fallon, Late Show with Stephen Colbert, Late Show with Jimmy Kimmel, Late Show with Seth Meyers, Saturday Night Live, Rachel Ray, Wendy Williams, Maury Povich, Regis and Kelly all the way to Kelly and Ryan, Today Show, Good Morning America, Steve Harvey Show, Tyra Banks, Gale King, Fox and Friends.
The Center for Animal Health & Welfare has been providing love and care to the unwanted and abandoned animals in our community for more than 100 years. Their greatest need is bleach, grain free dog and cat food (wet and dry) peanut butter, canned cheese, heavy duty dog toys and Yesterday's News litter.
Related Articles View More Philadelphia

Stories

Shows
More Hot Stories For You