Latest News on Maury Povich
Maury Povich News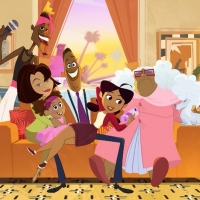 THE PROUD FAMILY: LOUDER AND PROUDER Begins Production on Season Two
by Michael Major - Apr 18, 2022
'The Proud Family: Louder and Prouder' picks up the story of its central character, Penny Proud, and includes her madcap family: parents Oscar and Trudy, twin siblings BeBe and CeCe, and grandmother Suga Mama (and Puff!). Of course, it would not be 'The Proud Family' without Penny's loyal crew Dijonay Jones, LaCienega Boulevardez and more.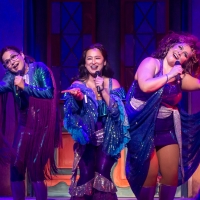 BWW Review: Vibrant, Fun-Filled MAMMA MIA! Dances Its Way to La Mirada
by Michael Quintos - Nov 3, 2021
Some stage shows just refuse to retreat into the sunset, and one of those is MAMMA MIA!, that enduring, unapologetically giddy jukebox musical, now getting a fun, vibrant new staging at the La Mirada Theatre for the Performing Arts, under the direction of T.J. Dawson. With performances continuing in the city of La Mirada, CA through Sunday, November 21, this infectiously peppy show---featuring a book by playwright Catherine Johnson that wraps around songs made famous by ABBA---is certainly an invigorating way to welcome theatergoers back for live, in-person performances, especially those looking for a silly, non-serious respite from our current realities. If you're looking for some cute laughs paired with some terrific singing and dancing, this show should fit the bill.
Celebrity Magician Wayne Alan Announces the Publication of his Book, MAGICIANS IN THE WHITE HOUSE
by Chloe Rabinowitz - Feb 16, 2021
On President's Day, Wayne Alan, America's only World Champion Illusionist (FISM 1982) announced that his book, Magicians in the White House-Famous and Not So Famous Magicians Who Have Performed or Lived at the White House will be published on July 19, 2021.
SESAME STREET, THE VIEW, and More Are Nominated for DAYTIME EMMYS - Full List!
by Kaitlin Milligan - May 21, 2020
The National Academy of Television Arts & Sciences (NATAS) today announced the nominees for the 47th Annual Daytime Emmy® Awards, which will be presented in a two-hour special on Friday, June 26 (8:00-10:00 PM, ET/PT) on the CBS Television Network.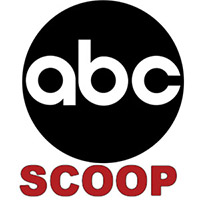 Scoop: Coming Up on a Rebroadcast of 20/20 on ABC - Friday, December 27, 2019
by TV Scoop - Dec 23, 2019
Get all the scoop on Coming Up on a Rebroadcast of 20/20, airing on ABC on Friday, December 27, 2019!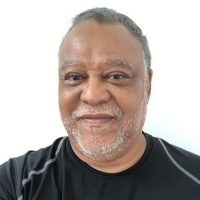 Joseph C. Terry to Direct THE KELLY CLARKSON SHOW
by Kaitlin Milligan - Jul 24, 2019
Daytime Emmy Award winner Joseph C. Terry has been named director of the upcoming nationally syndicated program "The Kelly Clarkson Show," it was announced today by Tracie Wilson, Executive Vice President, Creative Affairs, NBCUniversal Domestic TV Distribution.  
Wild World Of Animals To Present Two Shows In April, With a Pet Food Drive
by Stephi Wild - Mar 22, 2019
Wild World of Animals is an exploration into the fascinating world of the wildlife we share with the planet; featuring live animals including some of the most majestic, interesting, bizarre, and critically endangered species in the world. The fantastic animal lineup encompassing arthropods, amphibians, reptiles, birds, and mammals makes its way to the State Theatre for two shows on Saturday, April 20th.
20/20 Presents Two-Hour Documentary on Notorious Bobbitt Case
by Kaitlin Milligan - Dec 21, 2018
Twenty-five years ago, Lorena Bobbitt's name was splashed across newspaper headlines and television screens nationwide when she was charged with attacking her husband, John Wayne Bobbitt, with a kitchen knife. A two-hour "20/20" documentary reports new details in the infamous case and features a new interview with John, in which he shares new details about the 1993 events, what he went through in the aftermath of the attack and his life now. "20/20" airs on Friday, Jan. 4 (9:00–11:00 p.m. EST), on ABC. The episode kicks off eight weeks of two-hour "20/20" programming featuring brand-new interviews with key players in the biggest newsmaker stories in recent American history. Each documentary takes a look at these cases through a modern lens, challenges original perceptions and sheds new light on each story.
A&E Network Launches a Biography Limited Original Series CULTURESHOCK
by Tori Hartshorn - May 22, 2018
A&E Network presents a Biography(R) limited original series, 'Cultureshock.' The five-part documentary series takes an in-depth look at the untold stories behind watershed moments in pop culture that have had a lasting impact on our society. Produced by Meredith's Four M Studios in association with Entertainment Weekly, each episode of 'Cultureshock' will shed light on the untold stories behind the big, unforgettable moments, helmed by an acclaimed director with the full participation of key players from each story. The series premieres on Monday, June 25 at 9pm ET/PT with 'Michael Jackson's Final Curtain Call,' a profound look at Jackson's final days timed to the anniversary of the pop icon's untimely and devastating death.

Susan Lucci Among Eleven Honored by NATAS NY Chapter
by Caryn Robbins - Dec 8, 2017
The Board of Governors of The National Academy of Television Arts & Sciences, New York Chapter is pleased to announce the induction of eleven individuals into the prestigious Gold & Silver Circles.
Maury Povich Videos

VIDEO: Andrea Martin, Jackie Hoffman & More in Trailer for DIFFICULT PEOPLE Season 3
by Caryn Robbins - Jul 18, 2017
Julie Klausner and Billy Eichner return for the third season of DIFFICULT PEOPLE on Hulu. Below, Vulture shares the trailer for the new season, featuring cast members Andrea Martin, James Urbaniak, and Gabourey Sidibe