Tenor Anthony Kearns To Perform During The 98th Annual 6ABC Dunkin Donuts Thanksgiving Day Parade
World-renowned Tenor Anthony Kearns will be a guest performer in the nation's oldest parade - the 98th Annual 6abc Dunkin' Donuts Thanksgiving Day Parade in Philadelphia, PA on Thursday, November 22, 2018, it was officially announced.
Mr. Kearns will sing during the LIVE televised broadcast of the star- studded parade which is expected to attract up to one million parade-goers. It will be televised in major U.S. television markets, including WATM-TV (ABC) - Channel 23 - Johnstown, PA (www.wtvpc.com), WTVD-TV (ABC) - Channel 11 - Raleigh and Durham, NC (www.abc11.com) and WJLA, Washington, D.C. (www.wjla.com), among others, reaching an estimated audience of 12 million. The biggest show on the parkway, featuring balloons, floats and marching bands, will also be live-streamed online: www.6abc.com.
This year's hosts will be 6ABC's Cecily Tynan, Rick Williams, Adam Joseph, Karen Rogers, and Alicia Vitarell. Numerous special guest and performances are planned. Mr. Kearns, appearing in the first part of the parade, will sing a "Winter Wonderland Medley."
"We're thrilled to welcome, once again, one of the best voices in the world, Anthony Kearns, to perform in this year's Thanksgiving Day Parade. Philadelphia has already had the honor of capturing Anhony Kearns' outstanding performance for Pope Francis I, during his historic five- day visit to the United States in 2015. We loved having him participate in the 2013 Thanksgiving Day Parade, two years before that iconic moment, and we are so glad he is back," said John Best, the parade's supervising producer.
VIDEO: Anthony Kearns Sings 'We Three Kings' from 2013 Thanksgiving Day Parade
"I'm pleased to return to Philadelphia to perform on the most celebrated of American holidays," said Kearns. "Thanksgiving is a time to count our blessings. It's nice to be welcomed back to celebrate this occasion with families in the City of Brotherly Love."
Anthony Kearns found fame by singing "The Impossible Dream" and winning a national talent CONTEST in Ireland. Next, he took the American television audience by storm as a member of PBS super-group, The Irish Tenors, whose extraordinary collaborations over two decades include 5 television specials and 10 CDs, most Gold, Platinum, and Double Platinum.
Now living in the U.S., his solo career includes television appearances, major sporting events, charity benefits for military veterans, and others, leading roles in operas, and concerts with symphony orchestras. He has performed for four U.S. presidents, Pope Francis I, the chairman of the Joint Chiefs for Medal of Honor Recipients, and other prominent individuals and organizations
The parade will kick off at 8:30 a.m. with a half hour preview show, followed by three hours of non-stop parade extravaganza.
Besides Mr. Kearns, featured guests and performers will include:
· Ginger Zee from "Good Morning America"
· "American Idol" stars, Justin Guarini and Michael Woodard
· Radio Influencer and Performer Jerry Blavat
· Linda Eder, American singer and actress
· Craig Wayne Boyd from "The Voice"
· Christina Wells from "America's Got Talent"
· Rapper, record producer and entertainer Doug Fresh
· Miss America, Miss Pennsylvania, Miss Delaware, and Miss New Jersey
· Billy Flanigan from Walt Disney World
· Walt Disney World's Mickey and Minnie Mouse, Tiana & Naveen, Jasmine & Prince Ali, Rapunzel & Flynn will be joining the fun as well!
· And more!
Kearns, who made high-profile, back-to-back appearances during the recent Veterans Day weekend, will be a part of several national television broadcasts during the upcoming holiday season. He will rejoin The Irish Tenors on their 2018 Christmas Tour in early December.
Mr. Kearns' celebrity appearances, including the 98th Annual 6ABC Dunkin Donuts Thanksgiving Day Parade, are arranged by Kirsten Fedewa & Associates, L.L.C.
---
Join Team BroadwayWorld
Are you an avid theatergoer in Philadelphia? We're looking for people like you to share your thoughts and insights with our readers. Team BroadwayWorld members get access to shows to review, conduct interviews with artists, and the opportunity to meet and network with fellow theatre lovers and arts workers.
Interested? Learn more here.
---
| | |
| --- | --- |
| Vote Now for the 2022 BroadwayWorld Philadelphia Awards | |
| voting ends in | |
More Hot Stories For You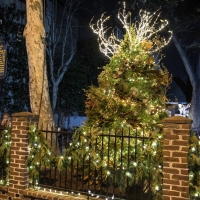 Historic Holidays Return to Old City with Old City Shopping Stroll and Old City Holiday Pass

December 6, 2022

Celebrate the season in America's most historic square mile with Historic Holidays in Old City! Festivities run all the way through New Year's Day in Old City District, with something for everyone on Santa's list.
---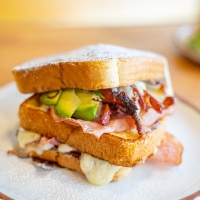 Rosy's Cafe Brings New Breakfast Taco, Coffee and Lunch Spot to Rittenhouse

December 6, 2022

FCM Hospitality and Avram Hornik announced the grand opening of Rosy's Cafe in Rittenhouse neighborhood, located next to Rosy's Taco Shop. The charming cafe has warm and cozy vibes and colorful artwork, with a menu that focuses on simple yet flavorful breakfast and lunch dishes inspired by the team members that prepare them.
---
Chris Davis' ONE-MAN NUTCRACKER Brings Holiday Cheer and The Sugar Plum Fairy To Philadelphia

December 6, 2022

Get ready to experience The Nutcracker like you've never seen it before. Award-winning actor and writer Chris Davis brings Marie, Fritz, creepy Uncle Drosselmeyer, the mice, and even the Sugar Plum Fairy to life in his hysterical and surprisingly moving show One-Man Nutcracker.
---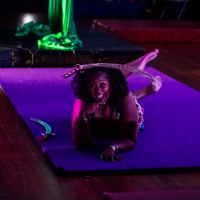 Watermelon Bathtub Presents BODIES At Philly PACK, Saturday December 17

December 5, 2022

"Bodies" is presented by Watermelon Bathtub, a partnership of circus artists working to explore pathways of storytelling by understanding and working with body identity and movement to reflect on social constructions in our communities. 
---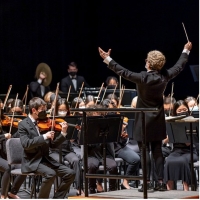 Philadelphia Young Artists Orchestra To Present Opening Concert Of The Season, December 18

December 5, 2022

Philadelphia Young Artists Orchestra (PYAO), a program of the PYO Music Institute, returns to Perelman Theater at The Kimmel Center for the Performing Arts on Sunday, December 18th, 2022, at 3:00 p.m. for a concert filled with storytelling.
---