Photo Flash: First Look at Pennsylvania Shakespeare Festival's FIDDLER ON THE ROOF, 6/13-29
With nine Tony Awards and a historic, record-setting Broadway run when it debuted 50 years ago, Fiddler on the Roof has been called "the greatest musical of all time."
Check below for photos of PSF's production!
Timeless songs-"If I Were a Rich Man," "Sabbath Prayer," and "Sunrise, Sunset"-underscore a universal story about family, love, tradition, and change. Directed by Dennis Razze, PSF associate artistic director, the musical previews June 11 and 12, opens June 13 and runs through June 29 on the Main Stage of the Labuda Center for the Performing Arts on the DeSales University campus. Ticket prices range from $25 to $56.
Tevye, the philosophical dairyman who achieved worldwide renown, faces changes in his village that challenge the traditions he cherishes and the faith that defines his life. Joe Vincent takes on the iconic role. Vincent, whose career includes a combined 32 years at some of the country's most renowned Shakespeare festivals, has played Tevye several times and returns to PSF following a turn as Big Daddy in the 2012 production of Cat on a Hot Tin Roof.
Click here for more information!
Photo Credit: Lee A. Butz

Joe Vincent as Tevye, Anne Kanengeiser as Golde and their daughters: Jennifer Apple as Tzeitel, Leah Scofield as Hodel, Christine Baglivio as Chava, Catherine Scheidel as Shprintze and Mary Frances Scheidel as Bielke.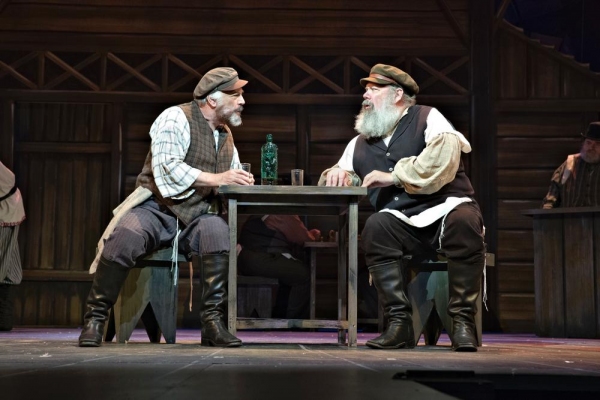 Joe Vincent, left, as Tevye the Dairyman, and John Ahlin as Lazar Wolf, the butcher, begin their negotiations.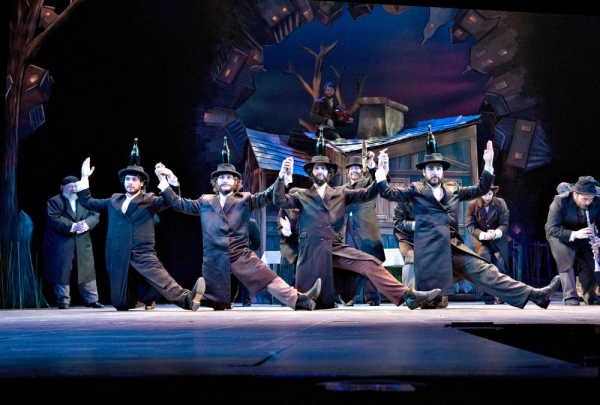 The famed bottle dance: front row, left to right: Hal Miers, Ben Delony, Cody Davis and Leonardo Altafini.

Leaving Anatevka: Anne Kanengeiser as Golde and Joe Vincent.

Leaving Anatevka: Anne Kanengeiser as Golde and Joe Vincent.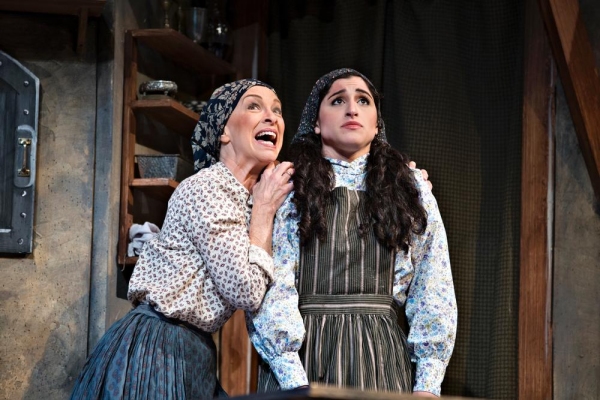 Golde, left, played by Anne Kanengeiser, negotiates with Yente, the matchmaker, played by Patti Mariano.