Latest News on Mary Frances
Latest News on Mary Frances
Stage Credits
  [Broadway]
Broadway Revival, 1935
Voice in Shanty
Photos
Joe Vincent as Tevye, Anne Kanengeiser as Golde and their daughters: Jennifer Apple as Tzeitel, Leah Scofield as Hodel, Christine Baglivio as Chava, Catherine Scheidel as Shprintze and Mary Frances Scheidel as Bielke.
From: 
Date:
06/13/2014
Mary Frances News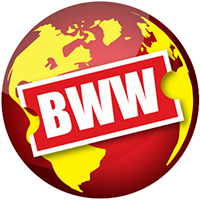 REFUGE Explores Pandemic's Impact on Sibling Bonds Hollywood Fringe Festival Play Previews, June 3
by A.A. Cristi - Jun 1, 2022
Refuge, the new play from playwright Mary Frances Noser premiering  on June 3 at the Los Angeles LGBT center, tackles themes of  duty, love, forgiveness, safety and family  through the prism of a pair of fraternal twins surviving a pandemic of deadly bugs.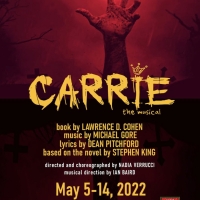 In the Wings Promotions to Stage CARRIE: THE MUSICAL
by Marissa Tomeo - Mar 19, 2022
In the Wings Promotions (ITW) has announced their first in-person production since late 2019, CARRIE: THE MUSICAL. CARRIE: THE MUSICAL features Music and Lyrics by Michael Gore and Dean Pitchford and Book by Lawrence D. Cohen and is based on the novel by Stephen King. Directed and Choreographed by Nadia Verrucci with Musical Direction by Ian Baird, CARRIE: THE MUSICAL runs May 5-14, 2022 at MainLine Theatre in Montreal. Tickets are on sale NOW!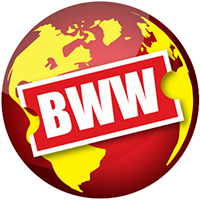 Three Performances Added To The Kauffman Center Presents Spring 2022 Calendar
by A.A. Cristi - Nov 15, 2021
Three musically diverse acts are coming to the Kauffman Center this spring. On March 18, see Natalie MacMaster, Donnell Leahy and Family, then see The TEN Tenors March 22, followed by The Queen's Cartoonists April 27, 2022.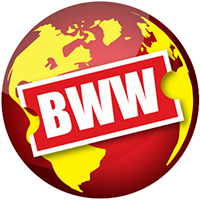 92nd Street Y Announces Return to In-Person Programming
by Stephi Wild - Apr 9, 2021
For the first time since March 2020, 92nd Street Y is following the State's lead to welcome audiences back to Kaufmann Concert Hall for a 'tasting menu' of some of 92Y's world-class programming - from classical concerts and literary readings to theater for young audiences.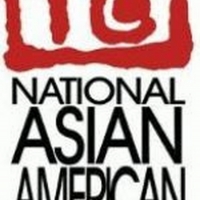 NAATCO Announces OUT OF TIME: Five Commissions For Asian American Women Playwrights
by Chloe Rabinowitz - Mar 9, 2021
NAATCO, today announced that the company has commissioned five Asian American playwrights, all women, to write monologues for characters no younger than 60-years-old. Each monologue will be at least 30 minutes long, and all five will be performed together as a piece entitled Out of Time.
NAATCO Launches The NAATCO National Partnership Project, Spotlighting Asian American Theatre Artists
by A.A. Cristi - Jan 30, 2020
NAATCO (National Asian American Theatre Company) founder and Artistic Producing Director Mia Katigbak today announced the creation of The NAATCO National Partnership Project (NNPP), a national theater initiative that will ingrain the inclusion of Asian American theatre artists, technicians, administrators, and community members in the American theater.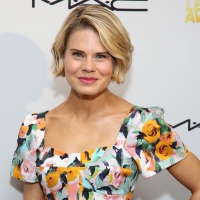 Celia Keenan-Bolger, Blair Underwood and More to be Theatre Forward Broadway Roundtable Panelists
by Chloe Rabinowitz - Jan 28, 2020
How Does Theatre Mirror Society? will be explored along with drawing on the panelists' experiences and perspectives on Equity, Diversity and Inclusion. Topics of the 17th annual Theatre Forward Broadway Roundtable will include an open-ended dialogue about opportunity, access, education and social justice. Panelists all share a passion for the power of storytelling and how it reflects and influences our world.
Fiddling Star Natalie MacMaster Returns To Majestic With 'A Celtic Family Christmas'
by Stephi Wild - Nov 7, 2019
Star fiddling duo Natalie MacMaster and Donnell Leahy return to Gettysburg this December with an incredible array of musicians, including their own children. MacMaster, Leahy and clan present a?oeA Celtic Family Christmasa?? at Gettysburg College's Majestic Theater on Wednesday, Dec. 11 at 7:30 p.m. MacMaster and Leahy last performed in the Majestic stage in 2007 and 2008.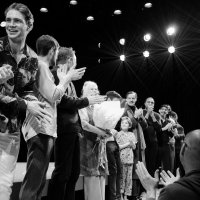 Photo Coverage: Lois Smith Celebrates 89th Birthday at THE INHERITANCE
by Katherine Lee - Nov 4, 2019
67 years after her Broadway debut and 23 years since she was last seen on Broadway, Lois Smith will be 89 when The Inheritance opens on November 17. On Saturday, the company surprised her onstage as she celebrated the big day!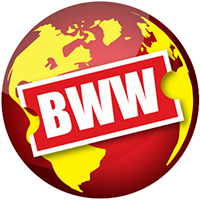 Virginia Stage Presents DETROIT '67
by Julie Musbach - Oct 8, 2019
Turntables turn to turmoil in the heart of Detroit when a mysterious woman enters the lives of siblings Chelle and Lank. Underground basement parties are the talk of the town as the spirit of Motown breaks barriers across neighborhoods. As race riots erupt in their beloved city, tensions escalate at home. How will this family keep it together as their community falls apart?
Mary Frances Frequently Asked Questions
How many Broadway shows has Mary Frances been in?
Mary Frances has appeared on Broadway in 1 shows.
How many West End shows has Mary Frances been in?
Mary Frances has not appeared in the West End