Latest News on W. Washington
Stage Credits
  [Broadway]
1933
Ensemble
W. Washington News
Review: THE GATE at Capital Fringe - W. Washington Theatre
by Rachael F. Goldberg - Jul 22, 2022
With a thoughtful, open message and strong technical elements, 'The Gate' is a nuanced and beautiful examination not just of the conflict in the Middle East, but also at how people relate to one another in big and small ways.
Photos: First Look At THE SPONGEBOB MUSICAL At Victoria Players Children's Theater
by A.A. Cristi - Jul 20, 2022
Victoria Players Children's Theater is proud to present The SpongeBob Musical this weekend! See photos from the production!
Bellissima Opera Premieres FUTURE PERFECT This Month
by Stephi Wild - Jun 14, 2022
Over the course of five years, 1300 young people were asked what matters to them, how they see themselves in the world and how to change it. Their texts and drawings became the basis for a new musical play premiering June 23-26 in Chicago.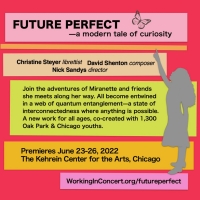 FUTURE PERFECT Comes to the Kehrein Center
by Stephi Wild - Jun 2, 2022
In October 2014, Christine Steyer embarked on a partnership with Chicago Public Schools: performing opera excerpts for five different classes at Senn High School, and facilitating a space for the students to think and write through what it feels like to be labeled… what words like "Diversity" and "interconnectedness" and "transcendence" mean to them…  and what a future perfect world would look like.
FUTURE PERFECT, a Modern Tale Of Curiosity, Comes to Bellissima Opera
by Marissa Tomeo - May 21, 2022
The Magic Flute meets The Wizard of Oz in this fantastical world premiere perfect for all ages! From Bellissima Opera's award-winning Transcendence Series, Future Perfect tells the adventures of Miranette, a curious youth who leaves a forbidding society to go towards a future that she wants to see.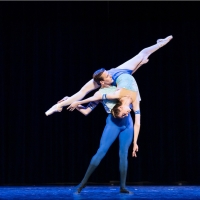 World Premiere of BAREFACE & More Announced for Ballet 5:8 2022-2023 Season
by Chloe Rabinowitz - May 16, 2022
After celebrating a decade of beauty and innovation, Artistic Director and Resident Choreographer Julianna Rubio Slager today announceD the 2022-2023 season of Ballet 5:8, ambitiously launching the female and minority-led premiere ballet company into the next chapter.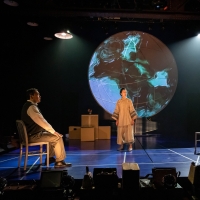 BWW Review: THE PAPER DREAMS OF HARRY CHIN at Indiana Repertory Theatre
by Melissa Hall - Apr 24, 2022
Two years ago this play, The Paper Dreams of Harry Chin, was deep in rehearsals at the Indiana Repertory Theatre. It was set to open in March 2020… and then the world shut down. Miraculously, the entire original cast has returned for this production.
Third Coast Baroque's LUCIFERA To See Return Of Mezzo-Soprano Vivica Genaux And Music Director Rubén Dubrovsky
by A.A. Cristi - Apr 1, 2022
Chicago early-music ensemble Third Coast Baroque will mark its pandemic-delayed return to full-scale mainstage productions with 'Lucifera: Illuminating the Darkness,' a new project conceived and headlined by mesmerizing mezzo-soprano Vivica Genaux, with the period-instrument Third Coast Baroque Orchestra, led by its Argentina-born, Vienna-based music director Rubén Dubrovsky conducting from the colascione, a lute-like instrument rarely seen in North America.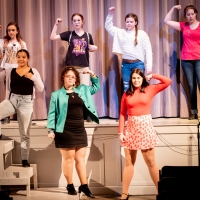 Photos: First Look At Liberty Union Musical Theater's FREAKY FRIDAY THE MUSICAL
by Chloe Rabinowitz - Mar 16, 2022
Friday is going to be freaky this week at the Liberty Union Musical Theater! Disney's Freaky Friday the Musical will be performed Friday, March 18 and Saturday, March 19 at 7pm, and Sunday, March 20 at 2pm at the Liberty Union High School Auditorium, 500 W Washington St., Baltimore, OH.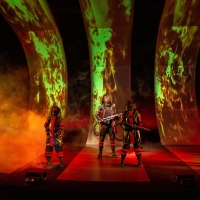 BWW Review: FAHRENHEIT 451 at Indiana Repertory Theatre
by Melissa Hall - Feb 9, 2022
The Indianapolis Repertory Theatre is heating up these cold snowy days with a sci-fi classic. Fahrenheit 451 is on stage until Feb. 20 on the OneAmerica MainStage. One would hope that this play would become irrelevant in our world, but unfortunately, it's more important than ever.
W. Washington Videos
BWW TV: First Look at Fawzia Mirza in the Chicago Premiere of BRAHMAN
by BroadwayWorld TV - Apr 10, 2014
About Face Theatre and Silk Road Rising are pleased to present the Chicago premiere of Brahman/i: A One-Hijra Stand Up Comedy Show, by Aditi Brennan Kapil, directed by AFT Artistic Director Andrew Volkoff. This bold, comic exploration of cultural and gender identity plays March 27 - April 27, 2014 at Silk Road Rising, Pierce Hall at the Historic Chicago Temple Building, 77 W. Washington St. in Chicago. Tickets are available at www.aboutfacetheatre.com, www.silkroadrising.org or by calling (312) 857-1234 ext. 201. The press opening is Thursday, April 3 at 7:30 pm.
W. Washington Frequently Asked Questions
How many Broadway shows has W. Washington been in?
W. Washington has appeared on Broadway in 1 shows.
How many West End shows has W. Washington been in?
W. Washington has not appeared in the West End