Latest News on Van Kirk
Stage Credits
  [Broadway]
Original Broadway Production, 1940
Performer
Performer
Van Kirk News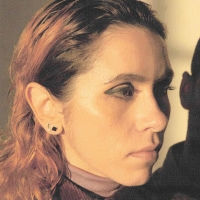 No Swoon Announce New Album & Share Lead Single 'Beside'
by Michael Major - Feb 8, 2022
Los Angeles duo No Swoon have announced their sophomore album Take Your Time with lead single "Beside". Originally based out of New York, when the world slowed down so did Tasha Abbott & Zack Nestel-Patt. Watch the new music video for 'Beside' from the upcoming album now!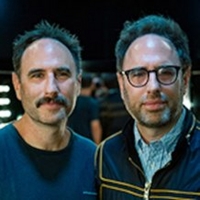 Sklar Brothers Come to Comedy Works Larimer Square, January 14 - 16
by A.A. Cristi - Jan 5, 2022
Comedy Works has announced that Sklar Brothers will perform at Comedy Works Downtown in Larimer Square.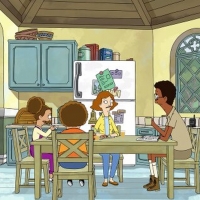 VIDEO: Watch a Sneak Peek of CENTRAL PARK Episode Five
by BroadwayWorld TV - Jun 15, 2020
Apple TV+ has shared a sneak peek of season five of Central Park, premiering Friday, June 19!
SF Sketchfest Announces Lineup for the 19th Annual San Francisco Comedy Festival
by Chloe Rabinowitz - Nov 22, 2019
SF Sketchfest announces the initial line up for the 19th annual San Francisco Comedy Festival taking place January 9-26, 2020, featuring top comedic talent performing in venues across the city. SF Sketchfest offers fans the rare opportunity to see their favorite performers in intimate live performances, discussions and immersive comedy experiences.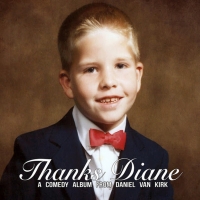 Dan Van Kirk's Debut Comedy Album Out Nov. 15
by Sarah Jae Leiber - Oct 16, 2019
On Friday, November 15th, nationally-touring comedian, Daniel Van Kirk, will release his debut comedy album, Thanks Diane, on Blonde Medicine. Fans know Daniel from his widely popular podcasts, Dumb People Town with The Sklar Brothers and Pen Pals with Rory Scovel, his work on The NFL Network, and as the voice of Flips Whitefudge on Bob's Burgers.
Casita Maria Center 2019 Gala Honored Ambassador Mary Ourisman Dawkins, Brigadier General Peter Dawkins And More
by A.A. Cristi - Oct 16, 2019
Casita Maria Center for Arts & Education's annual gala, Fiesta, was held at The Plaza Hotel on October 15, 2019. The evening honored Ambassador Mary Dawkins and Brigadier General Peter Dawkins, John Hardy Jewelry, Edgar Legaspi, and Juan Montoya with the Casita Maria Gold Medals of Honor. The evening's host was Sissi Fleitas. The award is bestowed to individuals in recognition of their contribution to the worlds of arts, education and philanthropy. The festive evening began with cocktails, followed by a dinner dance to the tune of Bob Hardwick's Latin inspired tunes.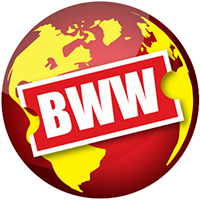 Comic On The Rise Daniel Van Kirk Comes To the Independent
by Stephi Wild - Oct 16, 2019
Planet Ant's designated stand-up venue, The Independent Comedy Club, brings touring comic Daniel Van Kirk to Hamtramck this Sunday, October 20, 2019 at 9:00pm. Tickets are $15 online at planetant.com and $20 at the door.
Comedy Central Presents Clusterfest Adds Amy Poehler, Fred Armisen and More To Lineup
by Tori Hartshorn - Mar 15, 2019
 Comedy Central, the #1 brand in comedy, Superfly, the founders behind Bonnaroo, and Outside Lands co-producer Another Planet Entertainment, today announced that Amy Poehler & Friends, Fred Armisen, Neal Brennan, and a live read of Clueless featuring Issa Rae, have been added to this year's Clusterfest lineup, joining an impressive roster including John Mulaney, Patton Oswalt, Leslie Jones, The Roots, Chelsea Peretti, Courtney Barnett, My Favorite Murder, and many more. In addition, the daily lineup was released for the three-day comedy and music festival with single-day tickets on sale today at 10 a.m. PT. General admission three-day, VIP and Platinum tickets are already available. All tickets can be purchased exclusively at www.clusterfest.com.

Idyll Green Share Debut EP WHEN LOVE ENDS, BE THE WATER Out Now
by Tori Hartshorn - Feb 25, 2019
San Antonio-based alt R&B band (and brothers), Idyll Green, share their debut EP, When Love Ends, Be The Water, out now. A book of poetry by the same name, is also available now, written by the band's own Rene Villanueva and illustrated by Rikkianne Van Kirk, who also created the album artwork. "Water, like stories, holds no shape. That's why we felt it was better to break up the narrative into the music and the book,' says the band.

Dragonfly Studio & Productions Presents Casualty Of Love Cabaret
by Stephi Wild - Jan 26, 2019
DRAGONFLY STUDIO & PRODUCTIONS has announced the cast of the upcoming cabaret, CASUALTY OF LOVE!, the second installment from the series: CELEBRATE? DON'T MIND IF I DO! This fun look at relationships is in celebration of a holiday some of us have come to know all too well: Single's Awareness Day! When best to celebrate this holiday you ask? Well on Valentine's Day of course!
Van Kirk Videos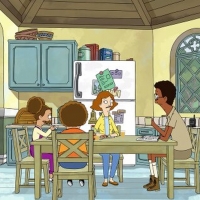 VIDEO: Watch a Sneak Peek of CENTRAL PARK Episode Five
by BroadwayWorld TV - Jun 15, 2020
Apple TV+ has shared a sneak peek of season five of Central Park, premiering Friday, June 19!
Van Kirk Frequently Asked Questions
How many Broadway shows has Van Kirk been in?
Van Kirk has appeared on Broadway in 1 shows.
How many West End shows has Van Kirk been in?
Van Kirk has not appeared in the West End