Latest News on Tori Sampson
Tori Sampson News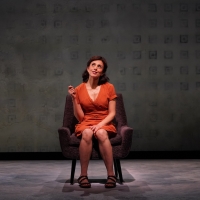 SANDRA Extended for One Week at Vineyard Theatre
by Chloe Rabinowitz - Nov 23, 2022
Vineyard Theatre has announced a one week extension of  Sandra, a one-woman thriller written by David Cale (Harry Clarke), starring Marjan Neshat (English and Selling Kabul) and directed by Leigh Silverman (Harry Clarke).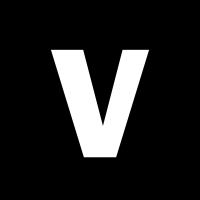 Vineyard Theatre to Receive Proclamation From Mayor's Office to Celebrate 'Vineyard Theatre Day'
by Chloe Rabinowitz - Oct 28, 2022
Vineyard Theatre Artistic Directors Douglas Aibel and Sarah Stern and Managing Director Suzanne Appel announced that the company will be receiving a proclamation from the Mayor's Office on November 3 to celebrate Vineyard Theatre Day, recognizing the institution's contributions to the city of New York and its neighborhood of Union Square.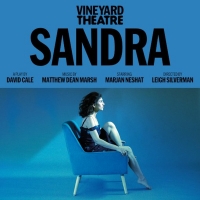 Tony Winners Rachel Hauck, Linda Cho & More Join SANDRA Design Team; Tickets on Sale Now
by Chloe Rabinowitz - Oct 6, 2022
The design team has been announced for Vineyard Theatre's Sandra. The newly announced design team includes scenic design by Tony Award winner Rachel Hauck, costume design by Tony Award winner Linda Cho, lighting design by Thom Weaver, and sound design by Kathy Ruvuna.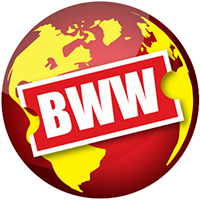 WAM Offers Childcare During CADILLAC CREW
by Stephi Wild - Oct 4, 2022
WAM Theatre, an activist theatre company centering gender equity and located in central Berkshire County, is proud to announce two child care options, at no added cost for parents/caregivers, for their upcoming mainstage production of Cadillac Crew.
Tickets Now On Sale For WAM Theatre's CADILLAC CREW
by A.A. Cristi - Sep 14, 2022
WAM Theatre will present Cadillac Crew by Tori Sampson (If Pretty Hurts Ugly Must be a MuhFa, Playwrights Horizons; This Land Was Made), directed by taneisha duggan (Jesus Hopped the "A" Train, University of Hartford; Blue Door, Juilliard), featuring returning WAM actors Cate Alston, MaConnia Chesser,  and Alicia M.P. Nelson; and debuting Kyra Davis on the WAM stage.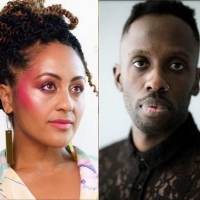 Michael R. Jackson's WHITE GIRL IN DANGER to Premiere Off-Broadway in Spring 2023
by Chloe Rabinowitz - Sep 13, 2022
Michael R. Jackson's WHITE GIRL IN DANGER will begin previews on March 15, 2023 and will officially open on April 10, 2023 at Second Stage's Off-Broadway home, the Tony Kiser Theater. The limited 8-week run will play through Sunday, May 21, 2023.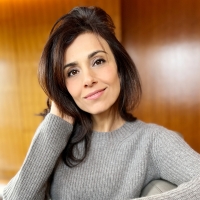 Vineyard Theatre Announces 40th Anniversary Season Featuring Three World Premieres
by Chloe Rabinowitz - Aug 10, 2022
Vineyard Theatre has announced the company's upcoming 40th Anniversary Season which will include three world-premiere productions. Kicking off the season will be David Cale's Sandra, which reunites Cale and director Leigh Silverman following the acclaimed Harry Clarke, which premiered at the Vineyard in 2017.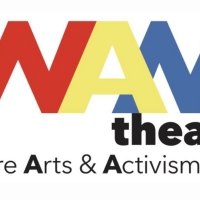 WAM Theatre Announces Four New Board Members
by Stephi Wild - Mar 23, 2022
Producing Artistic Director Kristen van Ginhoven, Managing Director Molly Merrihew, and the WAM Board have announced the appointment of four new members to their Board of Directors. Donna Haghighat, Megan Sandberg-Zakian, Kim Stauffer, and Nicole M. Young-Martin will be joining Board President Wendy Healey, and members Erica Barretto, Toni Buckley, Carolyn Butler, and Margaret Fluhr.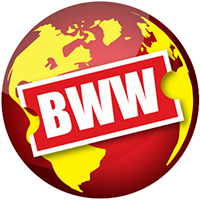 Cast Announced For The 5th Avenue Theatre's World Premiere Of AFTERWORDS
by Stephi Wild - Mar 16, 2022
Afterwords is the 24th new musical produced by The 5th Avenue Theatre and features music and lyrics by Zoe Sarnak and a book by Emily Kazmarek, with direction by Adrienne Campbell-Holt, choreography by Ebony Williams, and music supervision by Matt Perri.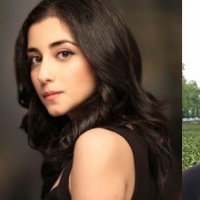 Atlantic Theater Company Announces Launch Commissions From Nikki Massoud & Max Yu
by Chloe Rabinowitz - Dec 2, 2021
Atlantic Theater Company has announced its 2021-2022 Launch Commission writers Nikki Massoud and Max Yu. Launch commissions are offered to early career playwrights in support of writing a new play and facilitating relationships in the theater industry.
Tori Sampson Frequently Asked Questions
How many shows has Tori Sampson written?
Tori Sampson has written 2 shows including This Land Was Made (Playwright), If Pretty Hurts Ugly Must Be a Muhfucka (Playwright).