Latest News on Tony Meneses
Photos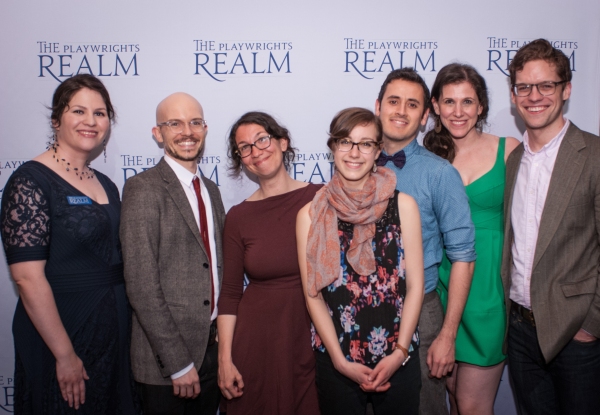 Katherine Kovner; Writing Fellows Michael Yates Crowley, Sarah Gancher, Emma Goidel and Tony Meneses with Associate Producer Kate Pines and Writing Fellows Dramaturg Alex Barron
From: 
Date:
04/22/2015
Tony Meneses News
Artists Repertory Theatre Announces its 2022/23 Season
by Stephi Wild - May 10, 2022
The line-up of plays includes provocative work, new to the Portland stages as well as a co-production with Portland Center Stage @ The Armory (PCS). This season, produced in the Ellyn Bye Studio at PCS, will mark the last season ART is "on tour," as ART plans to move into their newly renovated space in the fall of 2023. This season offers patrons a vibrant mix of poetic and exhilarating stories that will surely delight frequent theatre goers and new ones alike.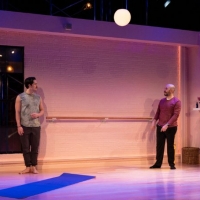 BWW Review: THE HOMBRES at Two River Theater Brings Dynamic Male Relationships to the Stage
by Marina Kennedy - Mar 22, 2022
A new play, The Hombres by Tony Meneses is now on stage at Two River Theater in Red Bank.  This view of emerging male friendships will be performed through April 10 in the Marion Huber Theater. 
Photos: First Look at THE HOMBRES at Two River Theater
by Stephi Wild - Mar 18, 2022
This new play by Tony Meneses (Two River's The Women of Padilla, Guadalupe in the Guest Room) is a fresh and nuanced look at the complexity and intimacy of male friendship. Set in New Jersey ("somewhere off the NJ Transit line"), the play follows Julián, a gay Latino yoga teacher, as he clashes with the straight and macho Latino construction workers outside his studio—particularly the older head of the crew, Héctor, who seeks from Julián something he never expected. Annie Tippe (Lortel Award-winning Octet) to direct.
BWW Interview: Playwright Tony Meneses talks about bringing EL BORRACHO to The Old Globe
by E.H. Reiter - Feb 24, 2022
Tony Meneses talks about creating EL BORRACHO, the excellent cast, and why he loves working with The Old Globe.  EL BORRACHO is playing through March 20th at The Old Globe.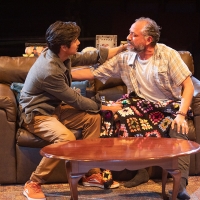 Photos: First Look at the World Premiere of EL BORRACHO at The Old Globe
by Chloe Rabinowitz - Feb 24, 2022
In El Borracho, Raul is ill. He drinks, because he always drinks, just like el borracho on the lotería card. In his final months, Raul moves in with his ex-wife, who swore she'd never see him again, and their son, who's longing to connect with his father at last.
Cast & Crew Announced For Two River's World Premiere Of THE HOMBRES
by Stephi Wild - Feb 14, 2022
Two River Theater announces the cast and creative team for its third world premiere written by playwright Tony Meneses, The Hombres, which will be directed by Annie Tippe in the theater's Marion Huber Theater this spring.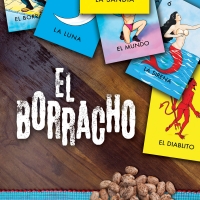 Cast and Creative Team Announced for World Premiere of EL BORRACHO at The Old Globe
by Taylor Brethauer-Hamling - Jan 14, 2022
The Old Globe announced today the cast and creative team for the world premiere of El Borracho by Tony Meneses (Guadalupe in the Guest Room) and directed by Edward Torres (world premiere of the critically acclaimed The Elaborate Entrance of Chad Deity). 
The Old Globe Announces 2022 Season Featuring Broadway-Bound BOB FOSSE'S DANCIN', Three World Premieres & More
by Chloe Rabinowitz - Oct 29, 2021
The Old Globe has announced its 2022 Season with a diverse and exciting lineup that features the Broadway-bound musical Bob Fosse's Dancin', with direction and musical staging by Tony Award–winning choreographer Wayne Cilento (Wicked, The Who's Tommy); the world premiere and pre-Broadway run of Come Fall in Love – The DDLJ Musical and more.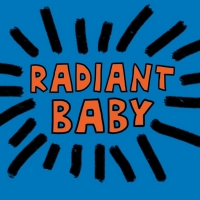 Two River Theater Announces RADIANT BABY Celebrating Artist & Activist Keith Haring
by Stephi Wild - Oct 6, 2021
Feel the vibrant energy of New York in the 1980s when Keith Haring rose to superstar status as an artist, reveler, and activist. With the music and electricity of New York's art scene, Radiant Babytraces Haring's world—his obsessions, inspirations, joys, addictions—and his quest to find how you live with limited time and unlimited dreams.
Fine Arts Center Kicks Off Theater Season with Story of Connection in GUADALUPE IN THE GUEST ROOM
by Stephi Wild - Sep 15, 2021
"Guadalupe in the Guest Room," tells the story of two people overcome with grief and separated by a language barrier: Guadalupe is living in her son-in-law Steve's guest room while she works to translate the children's books her recently deceased daughter has written. The unlikely housemates struggle to communicate until they begin to watch telenovelas together.