Latest News on Timothy Ryan
Timothy Ryan News
Alyx Magic Performs an Afternoon of Magic at the Vergennes Opera House This Month
by Stephi Wild - Jan 9, 2023
The magic of the holiday season will stretch out a bit longer when the Vergennes Opera House welcomes Alyx Hilshey to the historic stage on Saturday, January 28 with a special 2pm matinee performance.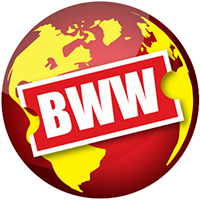 SCAREFEST, Film and Dance Party Comes to the Vergennes Opera House This Weekend
by Stephi Wild - Oct 24, 2022
"Scarefest," a creation of actor and local resident Jeremy Holm, is back this Halloween with a night of scary fun on Saturday, October 29, starting at 7pm.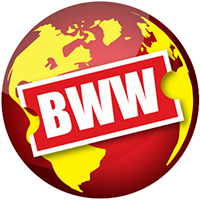 Vergennes Opera House Announces 2021-2022 Season and COVID Safety Protocols
by Stephi Wild - Aug 11, 2021
The all-volunteer Board of Directors of the Vergennes Opera House has announced their upcoming 2021-2022 season with a full slate of performances beginning this fall.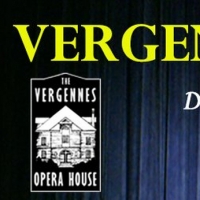 Vergennes Opera House to Launch 15th Annual BROADWAY DIRECT via a Series of Online Videos
by Chloe Rabinowitz - Dec 23, 2020
Like so many other things this year, BROADWAY DIRECT looks a little different but it is just as wonderful as ever with Bill Carmichael (Bill Walsh), Elisa Van Duyne, Jonny Barden and Caitlin Walsh, accompanied by the expert pianist Scott Nicholas. Together, and under the direction of Sue Walsh, they will bring BROADWAY DIRECT to life -- SAFELY!
Carnevale Vergennes Presents FASHION IS ART AND YOU ARE THE CANVAS
by Chloe Rabinowitz - Feb 11, 2020
The organizers of the seventh annual Carnevale Vergennes have announced the theme for this year's fundraiser - 'Fashion is Art and You are the Canvas.'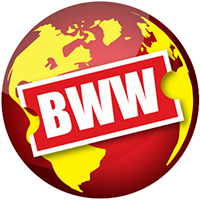 Dwight & Nicole Return To The Vergennes Opera House November 9
by Julie Musbach - Oct 25, 2019
a??a??a??a??a??a??a??The organizers of the season at the Vergennes Opera House are pleased to welcome back, after several years, and many awards and accolades later, Dwight Ritcher and Nicole Nelson.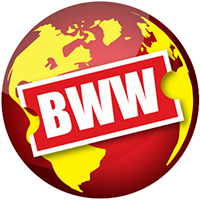 US Air Force American Clarinet Quartet Comes to The Vergennes Opera House
by Stephi Wild - Oct 8, 2019
The United States Air Force American Clarinet Quartet is returning to the Vergennes Opera House on Thursday, October 24 with a free community concert. The performance will begin at 7pm, with the doors opening by 6:15pm.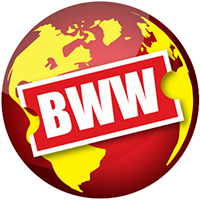 802 Blues Revue Opens Vergennes Opera House's 2019-2020 Season
by Stephi Wild - Oct 3, 2019
Based on overwhelming audience responses, (and a sold-out show in 2018!) the Vergennes Opera House season organizers have brought back the 802 Blues Revue event featuring Downtown Bob Stannard and Those Dangerous Bluesmen and a few special guests.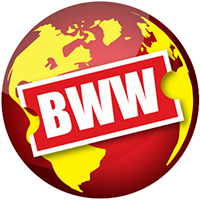 Citadel Theatre Honoured With 30 Elizabeth Sterling Haynes Award Nominations
by A.A. Cristi - Jun 5, 2018
The Citadel's hit production Hadestown led all shows at the 31st annual Elizabeth Sterling Haynes Award nominations. The ground-breaking musical, which received international attention from the New York Times, the Stage (U.K.), and the Globe and Mail, garnered a total of eight nominations, including the Timothy Ryan Award for Outstanding Production of a Musical. Tony Award nominee Rachel Chavkin received a nod for Outstanding Director for Hadestown, which she co-created with folk musician Anais Mitchell. Amber Gray is nominated for Outstanding Performance by an Actress in a Supporting Role for her turn as Persephone in this musical, based on a Greek myth and steeped in the music traditions of American Folk and New Orleans jazz. Liam Robinson is nominated for Outstanding Musical Director, and David Neumann received recognition in the category of Outstanding Choreography or Fight Direction. Tony Award winner Bradley King is nominated for Outstanding Lighting Design. Rachel Hauck received a nomination for Outstanding Set Design and Michael Krass received a nod for Outstanding Costume Design.
Roots & Wings Theatrical's 6th Annual 'Duct Tape and A Dream Festival' Set for May
by Kelsey Denette - Apr 25, 2013
For the sixth installment of the Duct Tape and A Dream Festival, collaborative new works company Roots and Wings will showcase eight fresh premiers divided between two programs running in repertory May 15th-19th, 2013: A "Duct Tape" Program and a "Dream" Program. Both nightly programs are anchored by one longer piece and feature three shorter new works. The festival is truly eclectic including dance, clowning, devised theatre, a multi-media show, and new plays exploring a variety of subjects all written by emerging artists. The programs will play in rotation at the Bridge Theatre @ Shetler Studios, 244 West 54th Street, 12th Floor.