Latest News on Tiffany Rea:
Latest News on Tiffany Rea
Tiffany Rea News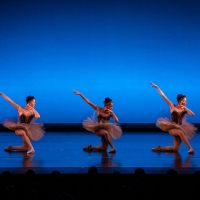 The International Association Of Blacks In Dance Announces Teachers For On The 1 | A Dance Class Series
by Chloe Rabinowitz - Jan 6, 2023
The International Association of Blacks in Dance has announced the world-renowned dance faculty and celebrated instructors for on the 1 | a dance class series from January 26-28, 2023 at various times from 10:30am-6:00pm at Canada's National Ballet School.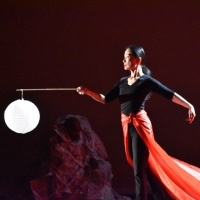 The Bessies Announce Recipients of the 2022 NY DANCE AND PERFORMANCE AWARDS
by Blair Ingenthron - Dec 17, 2022
The NY Dance and Performance Awards, the Bessies, New York City's premier dance awards honoring outstanding creative work in the field, have announced the 2022 award recipients at the 38th annual Bessie Awards. Porshia A. Derival, Executive Director of H+ | TOTEM Productions, hosted this year's event, which was held at Chelsea Factory. A complete list of the 2022 awards follows below.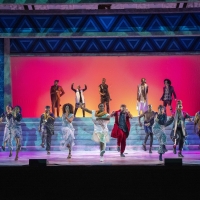 The Classical Theatre of Harlem's TWELFTH NIGHT Starring Kara Young is Coming to NYU Skirball
by Chloe Rabinowitz - Dec 8, 2022
NYU Skirball will present The Classical Theatre of Harlem's acclaimed production of Twelfth Night, winner of two 2022 AUDELCO Awards, running February 11 – 19 at NYU Skirball.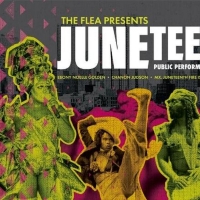 The Flea Announces 2023 Season Featuring World Premiere of HANG TIME & More
by Chloe Rabinowitz - Nov 18, 2022
The Flea has announced its 2023 season featuring the world-premiere new play HANG TIME, by Zora Howard in her directorial debut, its annual Juneteenth Performance Commissions featuring new works and a symposium by five Black artists, and more.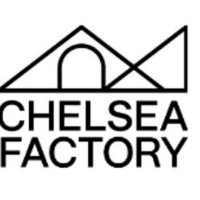 Chelsea Factory Announces 2023 Resident Artists And Winter Programming
by Stephi Wild - Nov 9, 2022
Continuing its commitment to supporting New York City-based artists and community organizations in myriad ways, Chelsea Factory has announced the six new individuals and groups that comprise its 2023 Resident Artists, as well as a host of artistic partnerships that will bring the venue to life over the course of the next year.
MOBY DICK, FIELD OF MARS, and More Set For NYU Skirball Winter Season
by Stephi Wild - Nov 8, 2022
NYU Skirball's Winter/Spring 2023 season will open on January 12 with  the U.S. premiere of Moby Dick. Learn more about the full season here!
Review: DANCE THEATRE OF HARLEM at Sidney Harman Hall
by Alexander C. Kafka - Oct 8, 2022
Dance Theatre of Harlem presents the world premiere of 'Sounds of Hazel,' a celebration of Hazel Scott, at Sidney Harman Hall.
Special Offer: SOUNDS OF HAZEL at Dance Theatre of Harlem
by BWW Special Offer - Oct 3, 2022
Special Offer: See Dance Theatre of Harlem's Stevie Wonder Ballet
Works & Process At The Guggenheim Presents Dance Theatre Of Harlem: SOUNDS OF HAZEL
by A.A. Cristi - Sep 28, 2022
Works & Process at the Guggenheim announces Dance Theatre of Harlem: Sounds of Hazel by Tiffany Rea-Fisher.
The Charleston Gaillard Center and International African American Museum Present Southeastern Premiere of SOUNDS OF HAZEL
by Stephi Wild - Sep 27, 2022
Continuing their growing artistic and cultural partnership that elevates overlooked historical figures and issues important to the Charleston community, the Charleston Gaillard Center and the International African American Museum (IAAM) are co-commissioners of the globally acclaimed ballet company, Dance Theatre of Harlem's (DTH) new Sounds of Hazel for its Southeastern debut this October 20 – 21.