Latest News on Terria Joseph
Latest News on Terria Joseph
Terria Joseph News
Photos: Inside The MESSY STARS PRODUCTIONS Launch Party
by A.A. Cristi - May 23, 2022
Industry folk gathered in midtown NYC to celebrate the launch of MESSY STARS PRODUCTIONS: a full-scale NYC-based production company formed by J.D. Brookshire, Caycee Black (Bravo's Project Runway: Season 19), Lola Maltz, and Haley Rice.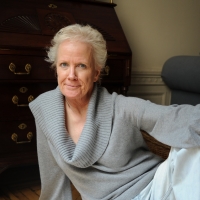 Tulis McCall Takes Monologues and Madness Online April 22
by Stephi Wild - Apr 19, 2020
Monologues and Madness, the 13 year old writing and performance series conceived and produced by writer-actor, Tulis McCall, goes live online for the first time, April 22nd at 6pm.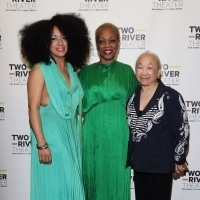 Photo Flash: Regina Taylor, Ruben Santiago-Hudson, Marva Hicks, Lori Tan Chinn And More Celebrate OO-BLA-DEE Opening Night At Two River
by Stephi Wild - Jun 15, 2019
Two River Theater presents Oo-Bla-Dee, written by Regina Taylor, featuring original lyrics by Taylor and original music by composer/orchestrator Diedre L. Murray, directed by Ruben Santiago-Hudson. The choreography is by Kenneth L. Roberson and the music direction is by George Caldwell, with vocal arrangements by Carol Maillard.
BWW Review: 50IN50: LETTERS TO OUR DAUGHTERS Raises The Roof in Brooklyn
by Melanie Votaw - Mar 18, 2019
On March 9 in Brooklyn and March 16 in Los Angeles, The Billie Holiday Theatre, in collaboration with Frank Silvera Writers' Workshop, presented its third annual monologue showcase, 50IN50: LETTERS TO OUR DAUGHTERS, to honor Women's History Month.
BWW Review: 50 IN 50: LETTERS TO OUR DAUGHTERS at Kumble Theater
by Tracy Hopkins - Mar 18, 2019
The monologue showcase 50 in 50: Letters to Our Daughters features an all-star cast of familiar names and faces from stage and screen, including Tony award-winning Broadway star LaChanze, actress Pauletta Pearson Washington, original Hamilton cast member Jasmine Cephas Jones, and actress and comedienne Phyllis Yvonne Stickney who bring to life letters written by 50 women of color about their hopes, dreams, regrets and fears for their daughters.
Photo Flash: Backstage With The Cast Of August Wilson's KING HEDLEY II At Two River Theater
by Robert Diamond - Dec 19, 2018
Marking the halfway point in its commitment to present all 10 plays of August Wilson's American Century Cycle, Two River Theater's critically-acclaimed production of Wilson's drama King Hedley II, directed by Brandon J. Dirden, ended its extended run on December 16. Scroll down for photos of the all-access pass to the closing performance.
Photo Flash: Inside The Opening Night Party Of Colman Domingo's DOT at The Billie With Denise Burse, Kenny Leon, Peter Jay Fernandez And More
by Stephi Wild - Oct 27, 2018
The Billie Holiday Theatre at RestorationART, in association with Kenny Leon's True Colors Theatre Company, is presenting Colman Domingo's Dot under the direction of Tony Award-winning director Kenny Leon (American Son currently on Broadway starring Kerry Washington, A Raisin in the Sun and August Wilson's Fences) and starring Emmy Award-winning Billie Holiday Theatre alumna Denise Burse ('Black Mirror,' Tyler Perry's 'House of Payne') as Dotty. The production began previews on October 20th, opened on October 25th and will run through November 18th at The Billie Holiday Theatre, 1368 Fulton Street, Brooklyn, NY 11216. Scroll down for full coverage of the evening's festivities.

Photo Coverage: LONESOME BLUES Celebrates Opening Night at The York Theatre Company
by Genevieve Rafter Keddy - Jun 20, 2018
The York Theatre Company in association with Documentary Arts, presents the world premiere of the new musical Lonesome Blues, based on the true story of legendary bluesman Blind Lemon Jefferson, created by Alan Govenar (Texas in Paris) and Akin Babatundé (Blind Lemon Blues), directed by Katherine Owens (How Is It That We Live or Shakey Jake + Alice), performed by Akin Babatundé with David Weiss on guitar. Performances began June 12, 2018 for a three-week limited engagement through Sunday afternoon, July 1, 2018 at The York Theatre Company at Saint Peter's (entrance on East 54th Street, just east of Lexington Avenue).
Photo Flash: Brandon J. Dirden, Crystal A. Dickinson, Brenda Pressley & More Celebrate Opening Night of A RAISIN IN THE SUN at Two River Theater
by Julie Musbach - Sep 16, 2017
It was a swell family affair at Two River Theater last night as a searing and powerful production of Lorraine Hansberry's American classic A Raisin in the Sun, helmed by Carl Cofield and starring Brandon J. Dirden as Walter Lee Younger, his wife Crystal A. Dickinson as Ruth Younger, his father Willie Dirden as Bobo, Brenda Pressley as Lena Younger, Jasmine Batchelor as Beneatha Younger, Nat DeWolf as Karl Lindner, Charlie Hudson III as Joseph Asagai, Owen Tabaka as Travis Younger, York Walker as George Murchison, with Andrew Binger and David Joel Rivera as the Moving Men, celebrated opening night.
Photo Flash: Michael Feinstein Honored at Harlem School of the Arts' 2016 Masquerade Gala
by BWW News Desk - Nov 4, 2016
On Monday, October 31, 2016, Harlem School of the Arts (HSA) hosted its annual gala benefit to support the school's year-round visual and performing arts programming and initiatives. This year's event, which raised $1 million for the school, transformed into a Halloween Masquerade Ball, was held in the Grand Ballroom at The Plaza Hotel. Scroll down for photos!