Latest News on Sorab Wadia
Stage Credits
  [Off-Broadway]
Original Off-Broadway Production, 2019
Abdul Mahkdoom
  [Regional (US)]
Original Production, 2017
Cl Chawla
Tameesuddin
Stage
Performances
  [Off-Broadway]
Original Off-Broadway Production, 2019
Abdul Mahkdoom
  [Regional (US)]
Original Production, 2017
Cl Chawla
Tameesuddin
Sorab Wadia News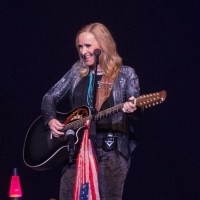 Wake Up With BWW 8/16: Melissa Etheridge Off-Broadway, Erika Henningsen to Lead JOY, and More!
by - Aug 16, 2022
Top stories include full casting for the tour of Aladdin, Erika Henningsen will lead a new musical 'Joy' in New Jersey, and more! Plus, Nina West will return to the Hairspray tour, a new Melissa Etheridge one-woman musical is headed off-Broadway, and more!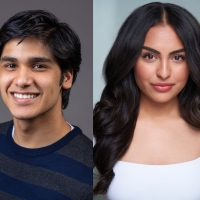 Complete Cast Announced For the National Tour of ALADDIN; Adi Roy, Marcus M. Martin, Senzel Ahmady, and More!
by Stephi Wild - Aug 15, 2022
Full casting has been announced for the North American tour of Disney's Aladdin. The production will feature Adi Roy (Aladdin), Marcus M. Martin (Genie), Senzel Ahmady (Jasmine), Anand Nagraj (Jafar), Aaron Choi (Iago), Sorab Wadia (Sultan), Ben Chavez (Omar), Jake Letts (Babkak), Colt Prattes (Kassim), Dwelvan David (Standby Genie, Jafar & Sultan) and J. Andrew Speas (Standby Genie, Sultan & Babkak).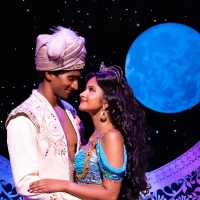 Adi Roy, Marcus M. Martin & More Will Lead North American Tour Of ALADDIN
by Grace Cutler - Aug 15, 2022
Disney Theatrical Productions, under the direction of Thomas Schumacher, has released full casting for the eagerly-anticipated North American tour of Disney's Aladdin.
BWW Review: NATHAN THE WISE at Theater J / Folger Theatre
by Rachael F. Goldberg - Mar 24, 2022
'Nathan the Wise' handily lives up to the reputation of the two powerhouse theaters behind it. With a beautiful message, a solid cast and creative team, and a spirited atmosphere, 'Nathan the Wise' is one of those productions you want to cheer during the curtain call, then immediately go back and watch it again.
Houses On The Moon Theater Company Launches An Original Storytelling Podcast
by A.A. Cristi - Mar 8, 2021
Houses on the Moon Theater Company, in association with the Broadway Podcast Network, has announced the release of HOUSES ON THE MOON PODCAST, an original eight episode storytelling series dedicated to amplifying the unheard voice.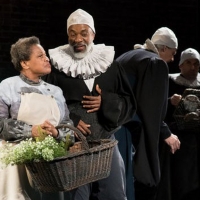 BWW Blog: Now Is The Time/No Time Like The Present
by Atlantic Theater Company - Sep 3, 2020
I've been acting since 1989 - a union member of both major acting unions since the late 1990's/early 2000's. During my career, I've been described as a 'working actor,' an 'actor's actor' and/or 'a blue collar actor.' There have been times where even though I have called myself, with outward pride, an actor; internally, I've felt lacking. I never went to a four-year acting program. I actually started out as a visual artist, attending art school after high school. But even as a child in North Carolina, I'd strike poses in my bedroom mirror, as if I was appearing in the opening credits of shows like 'Hawaii Five-O,' humming the theme song as I vamped it up. I had the dream, but I honestly didn't even know there was such a thing as an acting school.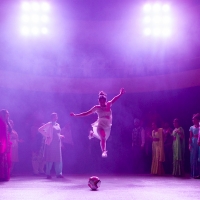 Starvox Entertainment Presents North American Premiere Of BEND IT LIKE BECKHAM: THE MUSICAL
by Chloe Rabinowitz - Nov 25, 2019
Leading live-entertainment company Starvox Entertainment, Bend it Films and Kintop Picturesin association with TO Live, are thrilled to present the North American premiere production of BEND IT LIKE BECKHAM:The Musical. Arriving in time for the holiday season with a limited engagement December 7, 2019 - January 5, 2020 at the Bluma Appel Theatreat the St. Lawrence Centre for the Performing Arts, rehearsals are underway in Toronto now with a diverse cast of performers from Canada, the UK, and US.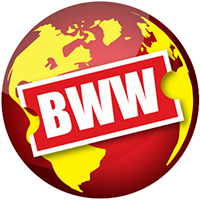 VIDEO: First Look At THE GOLDEN THRESHOLD At Live & In Color
by A.A. Cristi - Sep 18, 2019
Get a first look at the 'The Golden Threshold', a new musical in development at the Bingham Camp in Salem, CT. This work is being developed by Live & in Color as a part of their 2019 fall retreat during their 5th season.
Live & In Color Presents THE GOLDEN THRESHOLD, A New Musical In Development
by A.A. Cristi - Sep 17, 2019
As Live & In Color's 2019 fall retreat wraps up, the theatre company will be presenting staged readings of 'The Golden Threshold', a new musical in development on Saturday, September 21st and Sunday, September 22nd, 2019 at the Bingham Camp in Salem, CT. Set in 1930 British India, 'The Golden Threshold' follows two young women named Maya and Harini as they join Mahatma Gandhi's revolutionary protest known as the Salt March; one woman to avoid an arranged marriage, the other to free her nation. The score features a fusion of contemporary musical theatre with traditional Indian music elements. This new musical features book & music by Cheeyang Ng and book & lyrics by Eric Sorrels. The production is directed by Arpita Mukherjee, artistic director of the Hypokrit Theatre Company and the festival chair for New York's Tamasha: A Festival for South Asian Performing Arts. The cast features Brian Myers Cooper* (Irwin / Viceroy), Kuhoo Verma* (Maya), Kimberly Chatterjee* (Harini), Meetu Chilana* (Mummy), Sorab Wadia* (Papa), Cameron Nies (Lawrence), and Jamen Nanthakumar* (Devaraj). Musical direction is by Alyssa Kay Thompson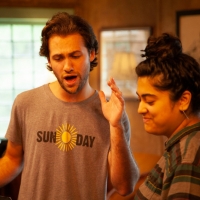 Photo Flash: Inside Rehearsals Of THE GOLDEN THRESHOLD At Live & In Color
by A.A. Cristi - Sep 17, 2019
The cast in rehearsal for 'The Golden Threshold', a new musical in development as a part of Live & In Color's 2019 fall retreat at the Bingham Camp in Salem, CT.