Latest News on Shirley Ballas
Shirley Ballas News
STRICTLY COME DANCING LIVE Announces Molly Rainford and Hamza Yassin for 2023 Tour
by Aliya Al-Hassan - Dec 9, 2022
Two more celebrities have been announced to join the scintillating line-up for next year's hotly-anticipated Strictly Come Dancing Live UK Tour: singer, actor and presenter Molly Rainford and wildlife cameraman and Countryfile presenter Hamza Yassin. They will join previously announced Will Mellor, Ellie Simmonds and Tyler West for 32 sparkle-filled shows kicking off in January.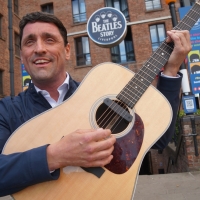 SOMETHING ABOUT GEORGE Will Embark on UK Tour Next Year
by Stephi Wild - Nov 29, 2022
An acclaimed new music show highlighting the incredible talent of the late Beatle George Harrison is set to embark on a UK tour following its premiere in Liverpool and a successful run at Edinburgh Fringe.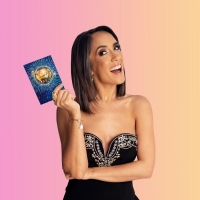 Janette Manrara Will Host STRICTLY COME DANCING UK Tour
by Stephi Wild - Nov 16, 2021
Strictly's own Janette Manrara will be dazzling crowds across the UK as she Cha Cha Chas into her new role as host of the 2022 Strictly Come Dancing Live Arena Tour. Janette will preside over proceedings at 33 FAB-U-LOUS shows across the country in January and February next year.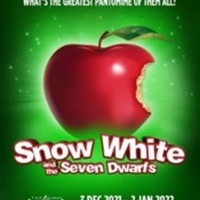 Evolution Productions Announces Line Up Of 11 Pantos
by Stephi Wild - Oct 14, 2021
2020 was the year that wasn't for pantomimes.  Hundreds of live shows up and down the land were cancelled because of the COVID pandemic, and many were only performed to online audiences.  This Christmas, panto is back with a vengeance!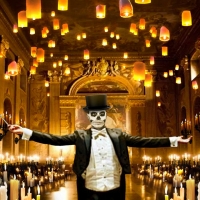 Clapham Grand Announces Line Up For 2021
by Stephi Wild - May 12, 2021
After paving the way for physically distanced events in 2020, The Clapham Grand is excited to open its doors for the first time in 2021 with an eclectic mix of in-person comedy, drag, variety and live music events from 18th May 2021, and from 21st June 2021 is hoping to present shows at full capacity.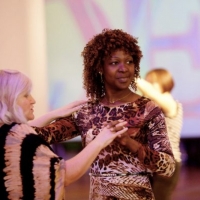 Shirley Ballas and STRICTLY Stars Support First Virtual Social Dance To Combat Loneliness This Winter
by Stephi Wild - Dec 15, 2020
On Friday 18 December, the Southbank Centre will, for the first time ever, stream an evening of dance and jazz live from the iconic Royal Festival Hall to help combat loneliness this winter.
BWW Exclusive: Nick Winston Shares His Rehearsal Diary For London's First Post-lockdown Stage Production, FANNY AND STELLA
by Marianka Swain - Aug 2, 2020
Musical Fanny and Stella is the first London stage production since lockdown. Here, Nick Winston writes exclusively for BroadwayWorld about the countdown to opening night from the first meet and greet.
STRICTLY COME DANCING Announces Three-Part Series From BBC Studios
by Stephi Wild - Apr 18, 2020
In this three-part BBC One series (3x60'), Strictly Come Dancing will remember some of the nation's favourite moments from the show's history in a brand new way. Viewers will be able to enjoy the very best moments from Strictly's themed weeks - Movies, Musicals and Blackpool - with the opportunity to get involved themselves!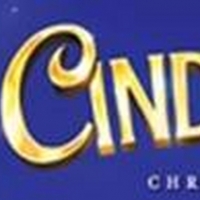 Shirley Ballas Will Lead The Cast Of CINDERELLA at the Opera House Blackpool
by Stephi Wild - Feb 7, 2020
The Winter Gardens Blackpool and Mark Goucher announced today that Shirley Ballas will star as The Fairy Godmother in Blackpool's biggest ever family pantomime, CINDERELLA, at the Opera House Blackpool from Sunday 13 December to Sunday 3 January 2021. Tickets on sale now with further star casting to be announced soon. Shirley will not be performing on Saturday 19 December 2020 due to Strictly Come Dancing commitments.
BWW Review: STRICTLY COME DANCING THE LIVE TOUR, Arena Birmingham
by Jenny Ell - Jan 17, 2020
Presented by Stage Entertainment UK and Phil McIntyre Entertainment, Strictly Come Dancing Live opened at the Arena Birmingham last night, kicking off its UK tour following another hugely successful TV series.
Shirley Ballas Videos
STAGE TUBE: Barbara Eden to Host BALLROOM WITH A TWIST, 1/19-1/24
by BroadwayWorld TV - Dec 12, 2009
Who better to offer audiences a magical evening of entertainment than Barbara Eden, who will host the highly anticipated production of Ballroom with a Twist. A brilliant new dance production that rings in the New Year at the DuPont Theatre January 19-24, 2010.