Latest News on Sean Kelly
Sean Kelly News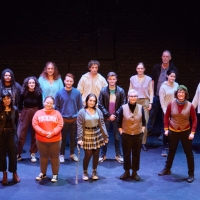 The Everyman Launches Spring Season This Week
by Stephi Wild - Jan 26, 2023
The Everyman has launched its spring season, starring renowned writers, award-winning shows, and fan favourites. The featured production sees Reggie from the Blackrock Road return to The Everyman stage with a 12-performance run of his new show, Reggie's Guide to Social Climbing. Produced by The Everyman, this world premiere sees the millionaire acting as mentor to Ireland's nouveau riche, providing guidance on how to eat, drink, flirt, and behave like a member of Cork's One Per Cent.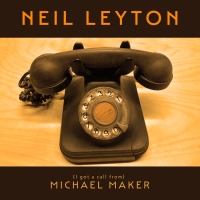 Songwriter Neil Leyton Releases New Single '(I Got A Call From) Michael Maker'
by Chloe Rabinowitz - Dec 12, 2022
Portugal-based Toronto songwriter Neil Leyton has released his newest single (I Got A Call From) Michael Maker out on Shame Destroyer Records.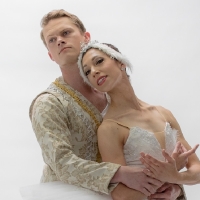 Diablo Ballet Presents SWAN LAKE, February 10-11
by A.A. Cristi - Nov 30, 2022
Diablo Ballet's 29 th season continues with a mixed bill titled Swan Lake Suite, featuring selections from the classic ballet staged by Sean Kelly performed to Pyotr Tchaikovsky's majestic score. Diablo Ballet's Suite includes the White Swan Pas de deux, Black Swan Pas de deux, First Act Pas de trois, czardas, variations and grande finale. Originally choreographed by Marius Petipa in 1895, this classic ballet will be staged for the full company.
The Everyman Launches Autumn Lineup With Reggie From the Blackrock Road, Guinness Cork Jazz Festival, The Everyman Panto, and More
by Stephi Wild - Sep 22, 2022
The Everyman has announced an upcoming Autumn season packed with top-quality drama, music, and comedy, as the theatre celebrates an impressive 125 years as a home for culture in Cork.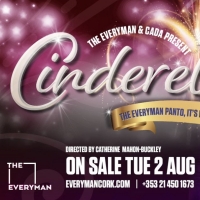 The Everyman Announces 2022 Christmas Panto CINDERELLA
by Stephi Wild - Jul 5, 2022
The Everyman has announced its 2022 Christmas Panto will be Cinderella with tickets to go on sale Tuesday, 2nd of August.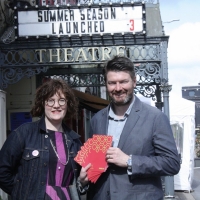 The Everyman Has Announces its First Season Launch and Printed Summer Brochure in Over Two Years
by Stephi Wild - Jun 7, 2022
The Everyman's Summer highlight will be a world premiere of John B. Keane's Letters of a Country Postman – a humorous fictional account of the exploits of a postman in rural Ireland and a love song to the postal system and its enduring importance today.
JALC Announces 27th Annual Essentially Ellington Competition Winners
by A.A. Cristi - May 9, 2022
Jazz at Lincoln Center today announced the three top-placing high school jazz bands in the nation and more than 35 other individual and section awards in the prestigious 27th Annual Essentially Ellington High School Jazz Band Competition & Festival at Frederick P. Rose Hall, home of Jazz at Lincoln Center and the hallmark program for the largest jazz education network in the world. Grounded in the nonprofit JALC's 34-year history of educational excellence in jazz, Essentially Ellington has fostered the talent and appreciation for jazz music in over one million young musicians.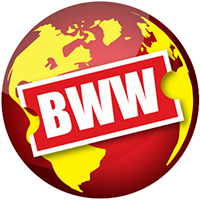 Diablo Ballet Presents COPPELIA in May
by Stephi Wild - Apr 28, 2022
Diablo Ballet will present the final program of its 21- 22 Season with, Coppélia, May 20 – 21 at the Lesher Center for the Arts. This full-length ballet, accompanied by the Diablo Symphony Orchestra under Music Director Matilda Hofman with feature newly created costumes by Amanda Farris and Christopher Dunn.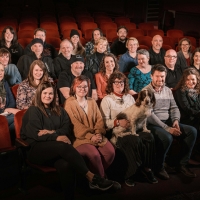 The Everyman Celebrates 125 Years
by A.A. Cristi - Apr 25, 2022
On Easter Monday night, 19th April 1897, the building first opened its doors as the Cork Palace of Varieties. On the opening night the Chairman, Mr John O'Connell said, it was "without question the prettiest, most commodious, and best equipped place of entertainment in Ireland."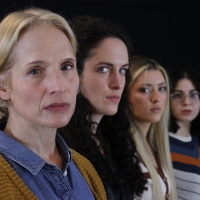 AstonRep Theatre Presents Chicago Premiere of WHEN WE WERE YOUNG AND UNAFRAID This June At The Edge Theater
by A.A. Cristi - Apr 14, 2022
AstonRep Theatre Company will conclude its 2020-21 season with the Chicago premiere of Sarah Treem's courageous drama When We Were Young and Unafraid, directed by Sara Pavlak McGuire.
Sean Kelly Videos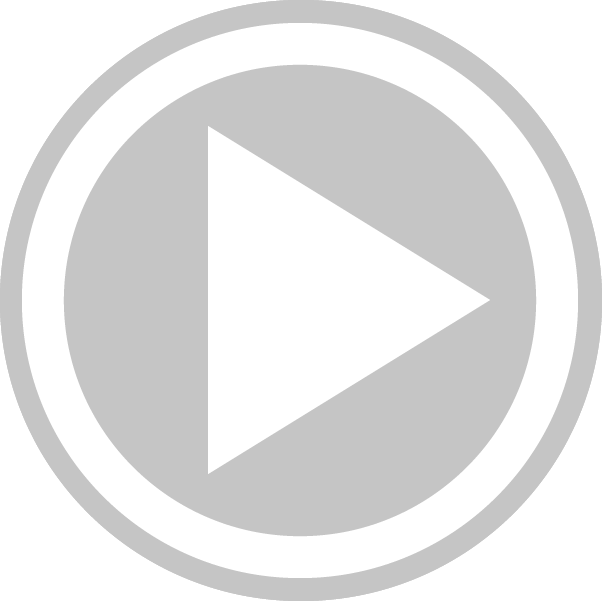 VIDEO: Watch First Look Of TKO On CBS, Hosted By Kevin Hart
by Stage Tube - May 17, 2018
VIDEO: Watch First Look Of TKO On CBS, Hosted By Kevin Hart
Sean Kelly Frequently Asked Questions
How many shows has Sean Kelly written?
Sean Kelly has written 1 shows including Lemmings (Lyricist).