Latest News on Rory Scholl
Stage Credits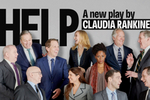 Help
  [Off-Broadway]
Original Off-Broadway Production, 2022
White Man #9
Accomplice the Show
  [Off-Broadway]
Original Immersive Production, 2021
Performer [Replacement]
Rory Scholl News
KEEPIN' COZY SHOW Cast Announced at The Players Theatre
by Stephi Wild - Feb 10, 2023
The wild, witty and just a little bit wet 'The Keepin' Cozy Show with Kitten Solloway' has confirmed the cast for February's upcoming performance on Saturday, February 25th at 9:30pm.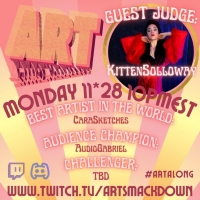 Kitten Solloway Will Appear on ART SMACKDOWN Ahead of Saturday's Return To The Player's Theatre
by Stephi Wild - Nov 28, 2022
The critically overlooked (and clinically underdiagnosed) star of 'The Keepin' Cozy Show' Kitten Solloway will appear on Monday's episode of Art Smackdown, a competitive art gameshow hosted by comedians Slaney Rose Jordan, Phil Casale, and Mark Stetson.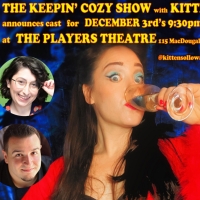 Cast Announced For KEEPIN COZY SHOW WITH KITTEN SOLLOWAY Holiday Special At The Players Theatre
by Chloe Rabinowitz - Nov 21, 2022
'The Keepin' Cozy Show with Kitten Solloway' is a character-based improv show modeled after the television specials of the 1950s and 1960s. December 3rd's show is the fourth live installment of Kitten's story at The Players Theatre, following three successful and murder-free performances since June of this year.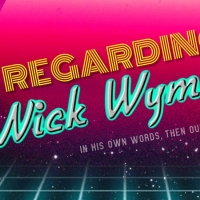 Former Equity Presidnet Nick Wyman to Perform at Caveat in October
by Chloe Rabinowitz - Sep 12, 2022
On October 5th at Caveat, actor and former Equity President Nick Wyman (Boardwalk Empire, Planes Trains and Automobiles) ) sits down to an interview about the more obscure aspects of his career with comic Rory Scholl (AMAZON Storytellers, Off Broadway's HELP, ).
Celebrate a Shakespearean Independence Day With The Drunk Texts
by Chloe Rabinowitz - Jun 25, 2020
This summer, aliens are attacking and The Drunk Texts have got one thing to say...Welcome to Earth (in 2020). Re-visit all your favorite characters (and 90s one-liners) and celebrate a NEW Independence Day with The Drunk Texts at the world premiere performance of A Day of Independence - Levi Penley's brand new Shakespearean adaptation!
QED Releases Schedule for Dec. 26'Ä"31
by Chloe Rabinowitz - Dec 3, 2019
Here are some of the highlighted events coming to QED from Dec. 26-31, including: Role Models, a show about people who made a difference, for better or for worse, with Kambri Crews, Gastor Almonte, host Lauren Hope Krass, and more (Dec. 26); some of NYC's funniest improv duos battle it out at Two-Prov Improv Comedy Show (Dec. 27); Nelson Hughes and Tommy Jose Stathes host an afternoon stroll down rare silent comedy film shorts at That Slapstick Show! Presents: Holiday Hilarities (Dec. 28); comedy from and about living in the city when you weren't born there at Transplants (Dec. 28); Tracey Carnazzo hosts a night of her favorite comics at Hashtag Comedy (Dec. 28); a special solo show from Patrick Holbert (Dec. 29); and, much more! Note: QED will be closed on Christmas Day.
Q.E.D Has Released Schedule of Events For November
by Chloe Rabinowitz - Oct 29, 2019
Here are some of the highlighted events coming to Q.E.D. from Nov. 20a?"26, including: a Democratic Debate Watch Party with Frank Conniff, Christian Finnegan, and more (Nov. 20); Rory Scholl's comedic musical Thanksgiving Scarecrow: A Musical, with Rebecca Vigil and more (Nov. 21); QED Presents showcasing Lizz Winstead, Shalewa Sharpe, Liz Barrett, and Ben Katzner (Nov. 23); a bar trivia night for fans of true crime, Yellow Tape (Nov. 24); Myq Kaplan and friends Carolyn Riley, Carolyn Castiglia, and Carolyn Busa (Nov. 25); and, much more!
Hotsy Totsy Burlesque Tributes MARVEL'S AVENGERS ENDGAME
by Julie Musbach - Apr 25, 2019
The Avengers. Earth's Mightiest Heroes. But half of them are gone, erased from existence, but don't worry, Cherry Pitz has an idea to bring them back, with her new super identity "The Pink Widow."  All she needs to figure out is how to get super powers and then she will save the universe.
HOTSY TOTSY BURLESQUE'S TRIBUTE TO QUANTUM LEAP Comes to The Slipper Room
by Julie Musbach - Feb 25, 2019
Something is amiss at the Home For Wayward Girls and Fallen Women… it is a night of favorite acts from the biggest stars of NY Burlesque, but there have been a series of mysterious accidents, that are looking more and more like sabotage! Is someone trying to kill off the cast members?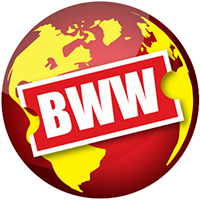 Amazon Original Stories Presents 'This Can't Be Happening', A Collection Of Short Stories From The Creators Of Risk!
by Stephi Wild - Dec 27, 2018
Amazon Original Stories presents This Can't Be Happening, a collection of four original short stories from the creators of the hit storytelling live show and podcast RISK!, available starting today in ebook and audiobook format and free for all Amazon Prime and Kindle Unlimited members. A collection of four true, fearless memoirs told by the people who lived them, these stories are a poignant and captivating look into the human condition revealing embarrassment, humility, heart and humor. The series starts with RISK! creator and host Kevin Allison sharing 'Two Henrys', his true story of growing up gay in the Midwest and the personal loss and ultimate redemption that came with it.
Rory Scholl Videos
STAGE TUBE: Watch Highlights from THAT 80'S TIME TRAVEL MOVIE
by Stage Tube - Feb 3, 2015
In anticipation of it's opening this Friday at The PIT (123 East 24th Street, New York, NY), THAT 80'S TIME TRAVEL MOVIE: An UNAUTHORIZED! Musical Parody releases these never before seen clips from the original run of the show back in early Fall.