Latest News on Peter Moore
Peter Moore News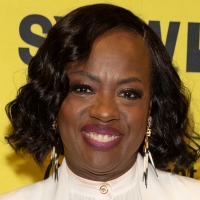 Photos: Viola Davis & More Attend AIR Premiere at SXSW
by Michael Major - Mar 20, 2023
In attendance was Director/Star Ben Affleck, Stars Matt Damon, Viola Davis, Jason Bateman, Chris Messina, Chris Tucker, Julius Tennon, Writer Alex Convery, Producers Jeff Robinov, Jason Michael Berman and Executive Producers Jordan Moldo, and Jon Weinbach. Check out photos now!
Summer Season Announced At Wigmore Hall April-July 2023
by A.A. Cristi - Feb 9, 2023
Wigmore Hall's packed summer season (1 Apr – 21 Jul) features nearly 200 concerts and events. At the heart of Wigmore Hall's summer programme is the core chamber, piano and vocal repertoire upon which its reputation as the international home of chamber music is built, but there are also visits from legendary jazz musicians, Yiddish cabaret and forays into the avant garde.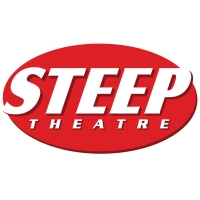 Steep Theatre Awarded Largest Grant In Company History
by Chloe Rabinowitz - Dec 2, 2022
Steep Theatre has been awarded a $2.988 million Community Development Grant from the City of Chicago to transform its newly acquired building in Edgewater into a state-of-the-art performance venue and permanent artistic home.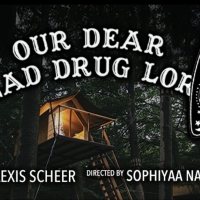 Steep Theatre to Present OUR DEAR DEAD DRUG LORD This Fall
by Blair Ingenthron - Sep 11, 2022
This fall, Steep Theatre will return to the stage with the Midwest Premiere of Alexis Scheer's Our Dear Dead Drug Lord, opening October 28. This production will mark Steep's first from award-winning playwright Scheer and Sophiyaa Nayar's Steep directorial debut.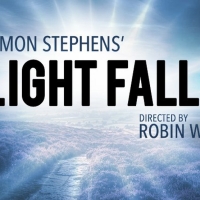 Steep Summer Shows Continue with Simon Stephens' LIGHT FALLS
by A.A. Cristi - Jun 30, 2022
Steep Theatre's second summer production is the US premiere of Tony Award-winning playwright Simon Stephens' Light Falls set to open July 8th. Stephens, Steep's Associate Playwright, will make his fifth production with Ensemble Member Robin Witt once again serving as director. Witt has also directed Stephen's Wastwater, Motortown, Pornography and Harper Regan, Steep's bestselling production.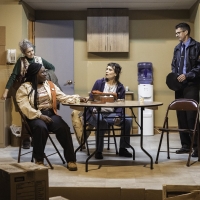 Photos: First Look at PARIS at Steep Theatre
by A.A. Cristi - Jun 15, 2022
Steep Theatre will make its much-anticipated return to production with the Midwest Premiere of Eboni Booth's Paris, opening June 18th.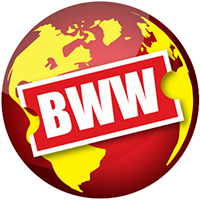 Steep Returns With PARIS This Month
by Stephi Wild - Jun 10, 2022
Ms. Booth, a Drama Desk award-winning actor, made her Off-Broadway playwriting debut with the critically-acclaimed Paris at Atlantic Theatre Company in January of 2020.  Steep Ensemble Member Jonathan Berry, who has been at the helm of a slew of Steep hits over the years including Ike Holter's Red Rex and Simon Stephens' Birdland, directs.
Steep Theatre Returns with Two New Premieres for Summer
by Marissa Tomeo - May 8, 2022
Steep Theatre will make its much-anticipated return to stage this summer with two productions that continue the company's tradition of introducing Chicago audiences to bold new plays from today's most exciting playwrights.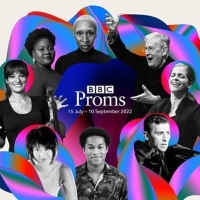 Cynthia Erivo and More Set For BBC Proms; Full 2022 Programme Revealed
by Stephi Wild - Apr 26, 2022
The 2022 BBC Proms celebrates a homecoming of large-scale orchestral repertoire to the Royal Albert Hall. This year's festival will feature a programme of a scale not heard at the Proms since 2019: the symphonic music of our past responding vividly to the moment, from Verdi's Requiem on the First Night of the Proms, to Mahler's Second Symphony with the London Symphony Orchestra and Sir Simon Rattle, to Beethoven's Ninth Symphony performed by the Chineke! Orchestra and Chineke! Voices under Kevin John Edusei.
Steppenwolf to Stream I AM NOT YOUR PERFECT MEXICAN DAUGHTER Audio Play
by Chloe Rabinowitz - Mar 28, 2022
Next month Steppenwolf for Young Adults will rerelease its popular audio adaptation of I Am Not Your Perfect Mexican Daughter, free to all Chicagoland teachers and students April 25–May 22, 2022.
Peter Moore Frequently Asked Questions
How many Broadway shows has Peter Moore been in?
Peter Moore has appeared on Broadway in 1 shows.
How many West End shows has Peter Moore been in?
Peter Moore has not appeared in the West End