Latest News on Oliver Johnstone
Oliver Johnstone News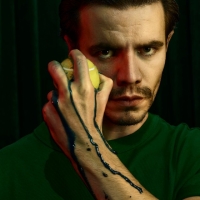 HENRY V Will Tour the UK in Spring 2023
by Stephi Wild - Dec 7, 2022
Following a critically acclaimed opening at the Sam Wanamaker Playhouse last month, today it has been announced that Henry V will embark on a UK tour in 2023.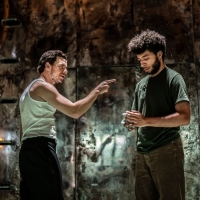 Review: HENRY V, Shakespeare's Globe
by Cindy Marcolina - Nov 25, 2022
Winter has come to the Globe and it brought Henry V to the Sam Wanamaker Playhouse for the first time in its history. Holly Race Roughan directs William Shakespeare's patriotic tale of pride, King, and country in a seductively lit evening that desperately wants to be a fresh anti-imperialist take but stumbles lightly on its own steps. The production - created in collaboration with Headlong Theatre, Leeds Playhouse, and Royal & Derngate - suggests a number of progressive, contemporary ideas that don't quite take root fully.
American Premiere of Noël Coward's THE RAT TRAP to Open Next Week NY City Center Stage II
by Chloe Rabinowitz - Nov 18, 2022
Mint Theater Company returns to New York City Ce nter Stage II with the American premiere of Noël Coward's The Rat Trap, directed by Alexander Lass, opening Monday November 21st (7pm) at New York City Center Stage II for a limited Off-Broadway engagement through December 10th only.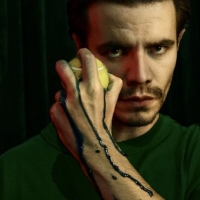 Cast Announced For HENRY V at Shakespeare's Globe
by Stephi Wild - Oct 18, 2022
Launching Shakespeare's Globe's Winter Season, Henry V opens in the candlelit Sam Wanamaker Playhouse on 10 November, running until 4 February.
Mint Theater to Present American Premiere of Noël Coward's THE RAT TRAP & World Premiere of BECOMES A WOMAN
by Chloe Rabinowitz - Sep 30, 2022
The Mint Theater company will be presenting the American Premiere of Noel Coward's The Rap Trap, and the world premiere of Becomes a Woman by Betty Smith (A Tree Grows in Brooklyn).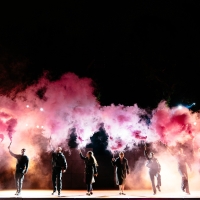 Review: ANTIGONE, Regent's Park Open Air Theatre
by Paige Cochrane - Sep 10, 2022
Nigerian born writer, Inua Ellams, originally turned down working on Antigone due to feeling "no distant kinship with the protagonist." Five years of work later, how could Ellams have predicted that his modern adaptation would feel so responsive to the current socio-political climate.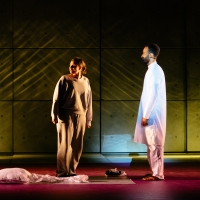 Photos: First Look at ANTIGONE at Regent's Park Open Air Theatre
by Stephi Wild - Sep 6, 2022
Check out all new production photos  from Antigone at Regent's Park Open Air Theatre which opens on Friday this week.
Zainab Hasan Will Play The Title Role in ANTIGONE at Regent's Park Open Air Theatre
by Stephi Wild - Jul 1, 2022
Regent's Park Open Air Theatre has announced casting and the full creative team for Antigone. Written by Inua Ellams (Barber Shop Chronicles, Three Sisters), this contemporary retelling of Sophocles's epic story has been commissioned by the theatre in its 90th anniversary year.
Photos: Go Inside Rehearsals for CAT ON A HOT TIN ROOF Opening at Curve
by Chloe Rabinowitz - Aug 19, 2021
CAT ON A HOT TIN ROOF will open at Curve on 3 September, before touring to Liverpool Playhouse 22 September – 2 October, Marlowe Theatre 6 – 9 October, The New Wolsey Theatre Ipswich 12 – 16 October, Theatr Clwyd 19 – 23 October, concluding at Mast Mayflower Studios Southampton 26 – 30 October.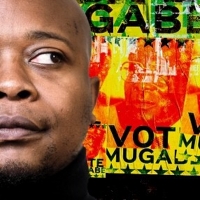 MUGABE & ME Will Be Performed at York Theatre Royal Next Month
by Stephi Wild - Aug 9, 2021
The autobiographical play about growing up in 1980's Zimbabwe following independence opens at York Theatre Royal on 14 September, with previews from 9 September, until 18 September, with tour dates for 2022 to be announced.
Oliver Johnstone Videos
BWW Review: CYMBELINE, Barbican, 3 November 2016
by Rona Kelly - Nov 4, 2016
Over the next six years, the RSC aims to produce every single Shakespeare play. Its 2016 season features Cymbeline, one of the lesser known but not lesser performed plays; this production is a transfer from Stratford-Upon-Avon, and there have been two productions at Shakespeare's Globe this year alone. Why the sudden revival? A fool boasts 'Britain is a world by itself' (and no, I don't mean Nigel Farage). In a post-Brexit Britain, these words ring truer than ever before in this bold production, which ironically seems to be lacking a sense of unity and cohesion too.