Latest News on Nick Solyom
Stage Credits
Productions
[Broadway, 2013]
Assistant Lighting Designer
Nick Solyom News
Associate Designers Will Appear on This Week's 4Wall Roundtable
by Stephi Wild - Apr 24, 2021
 4Wall Sunday Roundtable Episode 42 welcomes Associate Lighting, Projection, and Costume Designers from Broadway, Off-Broadway, Tours, Regional Theatre, and Events. Join us to hear how they got their start, what exactly an associate designer does, and why they enjoy doing it.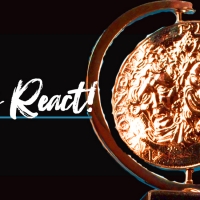 2020 Tony Awards - The Nominees React!
by Nicole Rosky - Oct 15, 2020
Earlier today, Tony winner James Monroe Iglehart announced the nominees for the 2020 Tony Awards and BroadwayWorld will be bringing you their reactions all day. Be sure to check back later for updates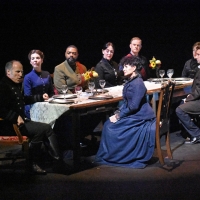 The Little OPERA Theatre Of NY Streams Free Production Highlights
by A.A. Cristi - Jun 18, 2020
The little OPERA theatre of ny (LOTNY) streams highlights of its productions of Owen Wingrave, Piramo e Tisbe, L'Amant Anonyme, Slow Dusk & Markheim, available to view for free.

Berkeley Rep presents World Premiere of IMAGINARY COMFORTS
by A.A. Cristi - Aug 18, 2017
Berkeley Repertory Theatre today announced the world premiere of Imaginary Comforts, or The Story of the Ghost of the Dead Rabbit, written by Daniel Handler and directed by Tony Taccone. The new play begins previews on Thursday, October 5 and the show runs through Sunday, November 19. Individual tickets begin at $30 and can be purchased online at berkeleyrep.org or by phone, 510 647-2949. Press night will be on Thursday, October 12.

New York Musical Festival Announces 2017 Winners for NYMF Awards for Excellence
by A.A. Cristi - Aug 7, 2017
The New York Musical Festival (NYMF) announced today the winners of the 2017 NYMF Awards for Excellence, which were awarded on Sunday, August 6, 2017 at Hudson Terrace (621 W 46th St, New York, NY 10036). The 2017 NYMF Award for Best Musical Sponsored by Play-by-Play was awarded to GENERATION ME, with the Show-Score Best of Fest Awards for Readings, Concerts/Events and Productions, going to CHRISTMAS IN HELL, DORIAN GRAY, and ERROL AND FIDEL, respectively. GENERATION ME took home the most awards, with GEORAMA: AN AMERICAN PANORAMA TOLD ON 3 MILES OF CANVAS, ERROL AND FIDEL, and FREEDOM RIDERS taking home multiple prizes as well.
BWW Review: GENERATION ME Captivates at New York Musical Festival
by Kristen Morale - Jul 30, 2017
As part of the New York Musical Festival, Generation Me is absolute perfection in its ability to prove how kindness and cruelty are of the same unfortunate hand. How people, so certain in their anger or jealousy, are sometimes so blind to what really matters: what can you do to help me?
Nancy Anderson Joins Cast of NYMF's FOURTH MESSENGER
by BWW News Desk - Jun 27, 2017
Fresh off the triumphant run of Sunset Boulevard, NANCY ANDERSON will play the role of world-famous spiritual teacher Mama Sid in New York Musical Festival and 4M Productions' East Coast premiere of THE FOURTH MESSENGER, a contemporary Western re-imagining of the Buddha legend featuring a flawed, female Buddha figure, as part of the New York Musical Festival.
FOURTH MESSENGER Gets East Coast Premiere at NYMF
by A.A. Cristi - Jun 19, 2017
New York Musical Festival and 4M Productions will present the East Coast premiere of THE FOURTH MESSENGER, a contemporary Western re-imagining of the Buddha legend featuring a flawed, female Buddha figure, as part of the New York Musical Festival. The production, which begins performances on Tuesday, July 18th at The Acorn Theatre at Theatre Row (410 West 42nd Street) includes book and lyrics by Tanya Shaffer and music and additional lyrics by Vienna Teng, and is directed by Broadway director Matt August (Dr. Seuss' How the Grinch Stole Christmas: the Musical). Performances will continue through July 23rd. nymf.org/fourthmessenger