Latest News on Morgan Taylor:
Latest News on Morgan Taylor
Morgan Taylor News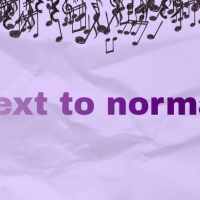 NEXT TO NORMAL Returns to Atlanta in Jennie T. Anderson Theatre and Atlanta Lyric Remount
by Stephi Wild - Jan 24, 2023
Cobb PARKS and the Jennie T. Anderson Theatre are teaming with the Atlanta Lyric Theatre to bring their 2022 hit, NEXT TO NORMAL, back to the stage.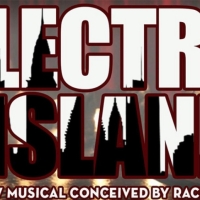 Rachelle Rak, Angie Schworer And More To Explore the Lives Of Broadway Women In ELECTRIC ISLAND At The Green Room 42
by A.A. Cristi - Dec 29, 2022
The Green Room 42 will present the selections from the new musical Electric Island on January 9, 2023 at 7:00 PM.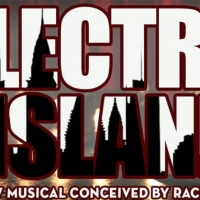 Angie Schworer, Jerusha Cavazos & More to Star in ELECTRIC ISLAND at The Green Room 42
by Chloe Rabinowitz - Dec 22, 2022
The new musical Electric Island is coming to The Green Room 42 on Monday, January 9, 2023 at 7:00pm.  This story takes place on the set of the talk show called 'Electric Island.' These Broadway legends have been invited by the host Morgan Taylor, to talk about their journey to Broadway and what it takes to stay there.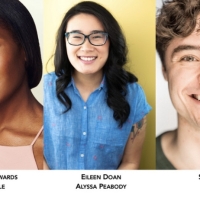 World Premiere Science-Themed Musical PEABODY Launches Young People's Theatre Of Chicago 2022-23 Season
by Blair Ingenthron - Oct 2, 2022
The Young People's Theatre of Chicago's (YPT) inaugural 3-Play 2022-23 season launches with the highly anticipated world premiere production of the science-themed musical, Peabody - A Musical Comedy for Intrepid Young Scientists. With a book by Emmy Award-winning Glen Berger (PBS' Arthur; FETCH! with Ruff Ruffman) and music and lyrics by Grammy-nominated Morgan Taylor (Gustafer Yellowgold), Peabody runs Oct 29 - Nov 20 at the Greenhouse Theater Center.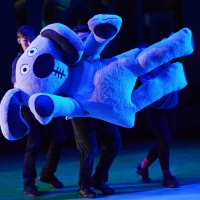 The Young People's Theatre Of Chicago Announces Inaugural Season
by Stephi Wild - Oct 14, 2021
The Young People's Theatre of Chicago (YPT) is proud to announce its Chicago debut with a workshop reading of an original children's musical, Peabody, The Science Fair Affair on Monday, Oct. 18 at 8 p.m., a live production of Mo Willems' Knuffle Bunny, a Cautionary Musical, December 2 -  19, and a live production of Peabody, The Science Fair Affair, February 3 - 27, 2022.
Photo Flash: Get a First Look at a New Episode of ZOEY'S EXTRAORDINARY PLAYLIST
by Chloe Rabinowitz - Mar 18, 2021
ZOEY'S EXTRAORDINARY PLAYLIST is airing an all new episode- 'Zoey's Extraordinary Memory'. The show is airing on a new night, Sunday March 28 (9-10 p.m. ET/PT) on NBC. Zoey's effort to recreate a cherished memory with Mitch is thwarted by Leif. Max and Mo have their big restaurant opening.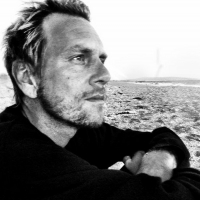 David Poe's 'Smart, Sophisticated' 'Gun For A Mouth' Out Now
by A.A. Cristi - Oct 2, 2020
Singer, songwriter, guitarist and composer, David Poe, premieres the video for his latest release, 'Gun For A Mouth' today via PopMatters.
LINCOLN CENTER AT HOME Announces Upcoming Calendar of Events
by Chloe Rabinowitz - Apr 14, 2020
Lincoln Center at Home is maintaining connections to the arts during the COVID-19 pandemic. A free, one-stop portal to all digital offerings from across the iconic campus, offerings include Lincoln Center Pop-Up Classroom, #ConcertsForKids, and an array of archival and livestream performances.
Music, Puppetry And Erupting Science: JUST KIDDING Announced At Symphony Space In February
by A.A. Cristi - Jan 21, 2020
The Just Kidding family performing arts series offers a cheery midwinter mix of exciting kid-centric shows every Saturday in February. The lineup includes side-splitting science experimentation, physical comedy, a fresh take on a classic puppet fairy tale, a multimedia rock show, and a Grammy-winning jazzy family band.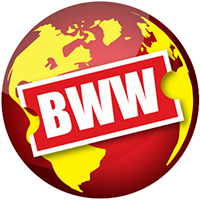 The Old Globe Announces Cast For Free Tour of THE WINTER'S TALE
by A.A. Cristi - Sep 27, 2019
The Old Globe invites your attendance and coverage as Globe for All celebrates six years of making theatre matter to more people! Our talented Globe for All company of professional actors will bring a stirring production of William Shakespeare's The Winter's Tale to a variety of economically, geographically, and culturally diverse communities throughout San Diego County. The free-admission Globe for All Tour kicks off on Tuesday, October 29 and will visit 19 Community Partner venues from San Ysidro to Oceanside. Director Daniel Jáquez returns to The Globe to helm this production of The Winter's Tale. His previous work at The Globe includes the 2017 direction and co-creation of the bilingual piece La Muerte Descansa en Paz (Death Rests in Peace), which was presented as part of one of The Old Globe's signature arts engagement programs, coLAB, and he was a participant in this year's The Old Globe Classical Directing Fellowship, led by Erna Finci Viterbi Artistic Director Barry Edelstein.
Morgan Taylor Frequently Asked Questions
How many shows has Morgan Taylor written?
Morgan Taylor has written 1 shows including Gustafer Yellowgold's Infinity Sock (Creator).