Latest News on Michael Rayner
Stage Credits
  [Broadway]
Unknown, 1976
Captain Corcoran
  [Broadway]
Broadway Revival, 1976
The Sergeant of Police
  [Broadway]
Unknown, 1976
Pish-Tush
Stage
Performances
  [Broadway]
Unknown, 1976
Captain Corcoran
  [Broadway]
Broadway Revival, 1976
The Sergeant of Police
  [Broadway]
Unknown, 1976
Pish-Tush
Michael Rayner News
Laguna Art Museum Will Host In-Person 40th Annual California Cool Art Auction
by Stephi Wild - Feb 15, 2022
The in-person auction event will offer guests an evening of delicious bites curated by West Coast Event Productions, a hosted bar with libations by Laguna Cellars, NEFT Vodka, Dulce Vida Tequila, and lively entertainment by Good Foot! DJ Dennis Owens and performer Michael Rayner, all in a creative and unique setting.
Catalina Museum Raises Nearly $500,000 at The Art Of A Rose Fundraising Extravaganza
by Stephi Wild - Oct 20, 2021
On Saturday, October 2, Catalina Museum welcomed 250 guests for its Fourth Annual Fundraising Extravaganza: The Art of a Rose in support of the museum's world-class exhibitions and educational programs.
Catalina Museum To Celebrate Largest Art Donation During Annual Fundraising Extravaganza
by A.A. Cristi - Sep 10, 2021
Join Catalina Island Museum for the Fourth Annual Fundraising Extravaganza: The Art of a Rose on Saturday, October 2, 2021 from 4–7:30 p.m. in the museum's open-air plazas.
André De Shields, Bobby Cannavale, Laura Bell Bundy and More Join SAVE WEST BANK CAFE VIRTUAL TELETHON
by Chloe Rabinowitz - Dec 24, 2020
Since 1978, West Bank Cafe has been one of the epicenters of New York City's theatre community, and due to the pandemic, it is on the verge of permanently closing. With Broadway dark, tourism down, indoor dining closed, and no relief plan in sight, 2020 has created a plethora of financial problems for the beloved theater district institution.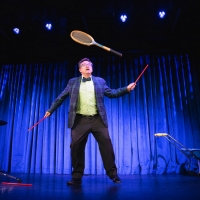 Union Station Summer Sessions to Offer Virtual Experience Featuring Magic, Dance, Comedy and Live Music
by Chloe Rabinowitz - Jun 8, 2020
Union Station is the gateway to Los Angeles and a dynamic destination for arts, entertainment and culture. Beginning June 11, Union Station Summer Sessions will take viewers on a monthlong virtual exploration of some of LA's most compelling artists performing from awe-inspiring spaces throughout the iconic downtown landmark.
Magic Show SHENANIGANS is Returning to Thousand Oaks
by Chloe Rabinowitz - Jan 29, 2020
Award winning magic show 'Shenanigans' comes the Scherr Forum for two shows only! Saturday, March 7, 2020 at 2:00 pm & 7:00 pm.
THE TONY MARTINI VARIETY HOUR Announced At Three Clubs Lounge In Hollywood
by A.A. Cristi - Nov 22, 2019
Created by Steven Espinosa      Directed by R.A. White The Tony Martini Variety Hour is a journey into the world of ex-Vegas lounge legend Tony Martini. With his misfit collection of friends, a couple of top-notch musicians, and a roster of amazing A-list specialty acts, each performance is a thoroughly entertaining evening of variety and laughs. Tony may no longer be at the top of his game but he's still got a fresh drink and a pocketful of 'vitamins'to fuel the fire in his lounge loving heart.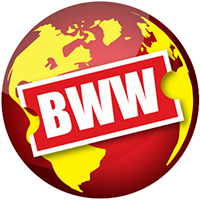 Albie Selznick's MAGIC MONDAY Returns To Santa Monica Playhouse
by A.A. Cristi - Mar 4, 2019
Magic Monday - Spring into magic when Albie Selznick returns to the Santa Monica Playhouse with his trademark Magic Monday beginning April 1. Every Monday evening through the end of August will see a new and different lineup of world-class, award-winning magicians and outstanding variety acts. Get ready for an unforgettable season of show-stopping feats - including sleight of hand, interactive parlor magic and mind-blowing illusions.

The Actor's Gang Theater Presents APHRODITE'S HOLIDAY SHOW
by A.A. Cristi - Nov 29, 2018
The Actors' Gang production of APHRODITE'S HOLIDAY SHOW will begin Thursday, November 29th as part of The Actors' Gang 2018/19 Hellzapoppin' Season. APHRODITE'S HOLIDAY SHOW will perform every Thursday, Friday, Saturday and Sunday, through December 16th.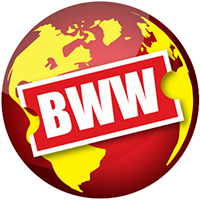 A VERY MERRY MAGICMANIA Adds Magic To The Holiday Season at Santa Monica Playhouse
by BWW News Desk - Nov 24, 2018
A Very Merry MagicMania - Add a little magic to your holidays! Celebrate the season with a festival of 30 ever-changing magic and variety acts over the course of nine shows and five weekends. Every show is different! Featuring the world's greatest award-winning magicians and variety acts from The Magic Castle, America's Got Talent and Penn and Teller's Fool Us and Masters of Illusion. Brought to you by the producers of Smoke and Mirrors, Magic Monday and MagicMania. Recommended for ages 8 and up.
Michael Rayner Frequently Asked Questions
How many Broadway shows has Michael Rayner been in?
Michael Rayner has appeared on Broadway in 3 shows.
How many West End shows has Michael Rayner been in?
Michael Rayner has not appeared in the West End