Mark Rose News
Parader Releases Debut EP 'Something the Dreamers'
by Michael Major - Apr 22, 2022
Today NYC-based pop-rock band Parader celebrates the release of their new EP  Something the Dreamers Dream out now via Taillights Music Group, a new imprint of Takeover Records run by Ben Harper of Yellowcard. Get tickets to their upcoming show now!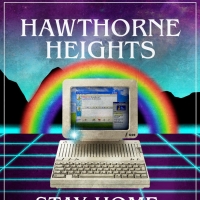 Hawthorne Heights Announces STAY HOME Virtual Tour
by Chloe Rabinowitz - Aug 19, 2020
Hawthorne Heights has announced 'Stay Home with Hawthorne Heights', a live, intimate and virtual tour with opener Mark Rose. The band will perform two unique shows per night in different cities around the United States in an effort to not only bring live music to their fans, but to raise money for independent venues, local promoters and more.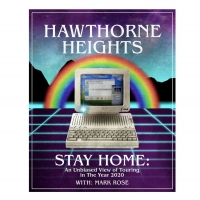 Hawthorne Heights Announce 'Stay Home' Virtual Tour
by Robert Diamond - Aug 19, 2020
Dayton, OH- Hawthorne Heights have announced 'Stay Home with Hawthorne Heights', a live, intimate and virtual tour with opener Mark Rose.
Asolo Rep Will Continue its Season with INTO THE BREECHES
by Chloe Rabinowitz - Jan 13, 2020
Asolo Rep continues its 2019-20 season with George Brant's INTO THE BREECHES! Helmed by Cleveland Play House Artistic Director Laura Kepley, this bright new comedy, set during World War II, puts the women on the front lines. INTO THE BREECHES! previews February 12 and 13, opens February 14 and runs in rotating repertory through March 21 in the Mertz Theatre, located in the FSU Center for the performing Arts.
BWW Review: OTHER PEOPLE'S MONEY, Southwark Playhouse
by Gary Naylor - Apr 24, 2019
Other People's Money shows us that the misogyny and avarice scrawled on social media and polluting today's politics, can trace its roots back 30 years at least.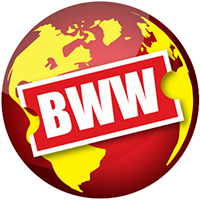 Casting Announced For OTHER PEOPLE'S MONEY At Southwark Playhouse
by Stephi Wild - Mar 4, 2019
Katharine Farmer directs Lin Blakely (Eastenders/ Silent Witness) as Bea, Michael Brandon (Episodes/Jerry Springer the Opera) as Jorgy, Amy Burke (Serial Thriller) as Kate, Rob Locke (NCIS, General Hospital) as Larry and Mark Rose (True West) as Coles in a timely revival of Jerry Sterner's darkly comic Off-Broadway hit, Other People's Money at Southwark Playhouse. Written in 1989, Other People's Money is a funny, fast-paced and provocative comment on the greed and excess of the 1980s.
CASA 0101 Theater Adds Matinee Performance And Roybal Panel Discussion For December 15 Performance Of REMEMBERING BOYLE HEIGHTS
by Stephi Wild - Dec 11, 2018
Josefina Lopez, Founding Artistic Director of CASA 0101 Theater and Co-Founder of the Boyle Heights Museum announced today that a Roybal Panel Discussion will be held after an added Matinee performance on Saturday, December 15, 2018 at 2:45 p.m. of CASA 0101 Theater's currently running critically acclaimed World Premiere production of Remembering BOYLE HEIGHTS at CASA 0101 Theater, 2102 E. First Street (at St. Louis Street), Boyle Heights, CA 90033.
Photo Flash: Eve Ensler's FRUIT TRILOGY Opens Off-Broadway Thursday
by Julie Musbach - Jun 4, 2018
Abingdon Theatre Company presents the final main stage production of its 25th Anniversary season, Fruit Trilogy, a new trilogy of plays by Tony Award winner Eve Ensler
Tobacco Factory Theatres' WAITING FOR GODOT Visits Stephen Joseph Theatre Next Month
by BWW News Desk - Oct 23, 2017
A new production from Bristol's Tobacco Factory Theatres of Samuel Beckett's iconic Waiting for Godot visits Scarborough's Stephen Joseph Theatre next month.

Heather Christian's ANIMAL WISDOM Extends at The Bushwick Starr
by BWW News Desk - Oct 19, 2017
The Bushwick Starr is collaborating with West Yorkshire Playhouse in presenting the world premiere of Animal Wisdom, a new music-theater piece by Obie Award-winning composer and performer Heather Christian (The TEAM's Mission Drift & The World is Round, BAM), in collaboration with acclaimed artist/performer Andrew Schneider (YOUARENOWHERE- 2015 OBIE award, 2016 Drama Desk nom.), director Mark Rosenblatt (Associate Artist, West Yorkshire Playhouse), and her genre-defying group, the Arbornauts. The show has just been extended through November 18.
Mark Rose Videos
Mark Rose Frequently Asked Questions
How many Broadway shows has Mark Rose been in?
Mark Rose has not appeared on Broadway.
How many West End shows has Mark Rose been in?
Mark Rose has appeared on London's West End in 2 shows.
What was Mark Rose's first West End show?
Mark Rose's first West End show was Hangmen which opened in 2015