Latest News on Larry Wilcox
Stage Credits
Productions
[Off-Broadway, 1999]
Orchestrator
[West End, 1993]
Orchestrator
[Broadway, 1985]
Orchestrator
[Broadway, 1984]
Orchestrator
[West End, 1984]
Orchestrator
[Broadway, 1983]
Orchestrator
[Broadway, 1983]
Orchestrator
[Broadway, 1982]
Orchestrator
[Off-Broadway, 1968]
Orchestrator
[Broadway, 1968]
Orchestrator
[Broadway, 1966]
Orchestrator
[Broadway, 1966]
Orchestrator
[Broadway, 1965]
Orchestrator
[Broadway, 1964]
Orchestrator
[Off-Broadway, 1963]
Orchestrator
Larry Wilcox News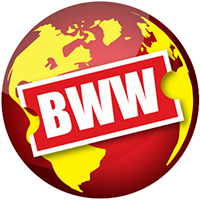 Vital Theatre Company To Launch First Lancaster Production
by A.A. Cristi - Apr 28, 2022
Vital Theatre Company has announced the launch of its first production in Lancaster County, the company's one-hour, six-actor 'The Wizard of Oz' The production is directed by Stephen Sunderlin and choreographed by Rebecca Frazier, based on original adaption and direction by Vital Theatre Company co-founder Michael Schloegl.
Photos: Vital Theatre Company's THE WIZARD OF OZ Returns
by A.A. Cristi - Apr 12, 2022
Vital Theatre Company has announced the return of the company's one-hour, six-actor 'The Wizard of Oz,' By L. Frank Baum.
ACT Louisville Productions Announces Cast And Creative Team For THE WIZARD OF OZ
by Chloe Rabinowitz - Jul 8, 2021
ACT Louisville Productions producers Beth Craig Hall (Actors Center for Training and Dancers Center for Training) and Randy Blevins have announced the complete cast and creative team for their musical production The Wizard of Oz at The Iroquois Amphitheater July 30-August 2.
Center Stage Jackson Announces 2020-21 Season - SOMETHING ROTTEN!, THE JUNGLE BOOK, and More!
by Stephi Wild - May 22, 2020
Center Stage Jackson has announced its 2020-21 Season!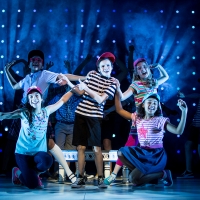 The Impossibly Possible Children's Theatre Company Has Announced Their 2020 - 2021 Season
by Chloe Rabinowitz - Mar 5, 2020
Children's Theatre Company (CTC) has announced the impossibly possible 2020 - 2021 Season, including seven productions, a brand new preschool show, and four musicals designed to delight and inspire families and children of all ages and backgrounds.
ABC News' 20/20 Presents Two-Hour TV Event on Dorothy Stratten, Friday, Oct. 18
by Sarah Jae Leiber - Oct 14, 2019
At age 18, Dorothy Stratten left her job at a Dairy Queen and moved to Hollywood, soon becoming famous as the 1980 Playboy "Playmate of the Year." In Los Angeles, Dorothy captivated the attention of legendary Playboy publisher Hugh Hefner, who had big plans for her in the Playboy empire, and powerful movie director Peter Bogdanovich, who cast her in a breakthrough role in his film "They All Laughed," alongside iconic actors Audrey Hepburn, John Ritter and Ben Gazzara. But Paul Snider, who discovered Dorothy at the Dairy Queen and married her after they moved to Hollywood, grappled with jealousy and anger when she filed for divorce, viewing her as his ticket to success. Dorothy's modeling and acting career came to a tragic end when Paul shot and killed her before he died by suicide. Now, almost 40 years after Dorothy's death, a two-hour "20/20" takes a look at her life and career through the eyes of those who knew her best and explores what drove Paul to murder. "20/20" airs Friday, Oct. 18 (9:00 – 11:00 p.m. EDT), on ABC.
Chicago Shakespeare Presents THE WIZARD OF OZ All Summer Long On Navy Pier
by A.A. Cristi - Jun 12, 2019
This summer, Chicago Shakespeare Theater presents the 75-minute musical stage adaptation of the timeless 1939 MGM film The Wizard of Oz, directed by Brian Hill and choreographed by Kenny Ingram. Based on the landmark novel by L. Frank Baum and featuring music and lyrics by Harold Arlen and E.Y. Harburg, The Wizard of Oz promises to be the perfect outing for audiences of all ages at Chicago Shakespeare's home on Navy Pier all summer long, July 6-August 25, 2019 with performances on Wednesdays at 11:00 a.m. and Thursdays-Sundays at 11:00 a.m. and 2:00 p.m.

FPAC's WIZARD OF OZ Cast and Creative Team Announced
by Stephi Wild - Apr 26, 2019

Westport Country Playhouse Announces 2019 Family Festivities Series
by Julie Musbach - Dec 12, 2018
Westport Country Playhouse announces its 2019 Family Festivities Series on selected Sundays from January through April, featuring musical productions based on classic and contemporary children's stories.  The four-show series includes musical versions of the classic, "The Wizard of Oz," and the bestselling book, "Angelina Ballerina."  Performances are at 1 and 4 p.m., and are approximately one-hour in length. Tickets, at $20 each, are now on sale.