Latest News on Laith Ashley
Laith Ashley News
LA Phil to Present A Summer of Film at the Hollywood Bowl and The Ford Featuring Sing-a-Long SOUND OF MUSIC & More
by Chloe Rabinowitz - Jun 28, 2022
LA Phil will present a summer of film at the Hollywood Bowl and The Ford, featuring Harry Potter and the Deathly Hallows Part 1 In Concert, Back to the Future with the LA Phil, and more! 
Rumer Willis Joins MY DIVORCE PARTY Film
by Michael Major - Nov 15, 2021
Willis has joined Michelle Meredith and Laith Ashley in the new indie film, which recently wrapped production. The film follows future-divorcee Xan, played by Desiree Staples, as she gathers her closest friends in Joshua Tree to celebrate her upcoming split, only to reveal she intends to burn her divorce settlement money to start fresh.
Laith Ashley Joins Cast of MY DIVORCE PARTY
by TV News Desk - Jul 6, 2021
Breaking ground is nothing new for Ashley, who was the first trans member of the pit crew in Rupaul's Drag Race in addition to appearing in fashion campaigns for Diesel, Barney's, and Calvin Klein.
Nancy Pelosi, Alexandra Billings, Margaret Cho, Billy Eichner, and More Join The Stonewall Inn Safe Spaces Virtual Event
by A.A. Cristi - May 24, 2021
Tom D'Angora and Michael D'Angora present The Stonewall Inn Safe Spaces Concert for The Stonewall Inn Gives Back Initiative (SIGBI), the official non-profit of The Stonewall Inn.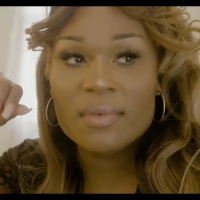 VIDEO: Peppermint Releases 'Every Morning' Music Video
by Chloe Rabinowitz - Jan 27, 2021
Peppermint has released her brand new music video for 'Every Morning' off her latest album  A Girl Like Me: Letters To My Lovers  today. "This song is a fantasy against the back drop that 2020 was the deadliest year on record for trans women and most murders are committed by our boyfriends and lovers who are ashamed of us,'
HBO Max To Present The TRANSlation Summit November 17-19
by Sarah Jae Leiber - Nov 16, 2020
In celebration of the premiere of TRANSHOOD and Transgender Awareness Week, HBO Max is excited to announce the TRANSlation Summit.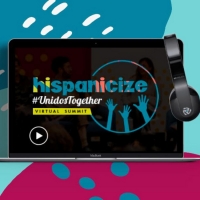 Hispanicize UNIDOS TOGETHER Virtual Summit Announce Star-Studded Line-Up
by A.A. Cristi - Oct 13, 2020
Hispanicize #UnidosTogether Virtual Summit, the largest virtual gathering of Latinx influencers, content creators, celebrities, community leaders, entrepreneurs and media & entertainment innovators is back in celebration of Hispanic Heritage Month.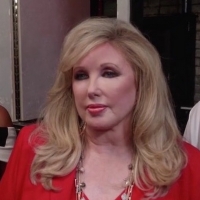 Alex Newell, Diana DeGarmo, and More Join Morgan Fairchild In New Digital Soap, MELANGE
by A.A. Cristi - May 19, 2020
Alex Newell, Diana DeGarmo, and more will appear in Mélange, a decadent soapy new drama premiering on all LOGO TV digital portal tomorrow.  
Chrissy Teigen, Kylie Jenner's 'Rise and Shine' and Andy Cohen Lead WOWie Awards Nominations
by Abigail Charpentier - Nov 12, 2019
World of Wonder just announced the nominees for the annual WOWie Awards, celebrating the best in this year's pop culture happenings. 
10th Anniversary Hispanicize Celebrated the Power of Latinx in Los Angeles
by Sarah Jae Leiber - Oct 25, 2019
10th Anniversary Hispanicize, the largest event of its kind, connected well over a thousand Latinx trendsetters, social media influencers, content creators, marketers, advertisers, social and political activists, as well as A-list celebrities last week, October 17-19, 2019, at the iconic 73-story InterContinental Los Angeles Downtown.
Laith Ashley Videos
VIDEO: YouTube Shares STONEWALL OUTLOUD Trailer, Featuring Lance Bass, Adam Rippon, and More
by Stage Tube - Jun 20, 2019
STONEWALL OUTLOUD, produced and directed by Fenton Bailey and Randy Barbato of World of Wonder (Mapplethorpe: Look At The Pictures, Party Monster, The Eyes of Tammy Faye), will debut exclusively on the World of Wonder YouTube channel to audiences around the world on June 28th. This unique project will feature original audio recordings of people who were at the Stonewall Riots 50 years ago and bring them to life through the contemporary faces of the LGBTQ community today, such as Lance Bass (NSYNC), Michael Turchin (Artist), Keiynan Lonsdale (Love, Simon, The Flash), Adam Rippon (Olympic Figure Skater), Fortune Feimster (The Mindy Project, Chelsea Lately), Charlie Carver (Teen Wolf, The Leftovers), Daniel Franzese (Mean Girls, Looking),  Jeffrey Bowyer-Chapman (American Horror Story, UnREAL), Alexis G. Zall (The Goldbergs), Raja (RuPaul's Drag Race, America's Next Top Model), Jinkx Monsoon (RuPaul's Drag Race), Isis King (America's Next Top Model), Laith Ashley (Music Artist), Amber Whittington (YouTuber), Connor Franta (YouTuber), Ben J. Pierce (YouTuber), Martin Boyce (Artist) and Randy Wicker (Author). The film is narrated by RuPaul.