Latest News on Kyle Weiler
Stage Credits
Hamilton (Angelica Company)
  [US Tour]
Second National Tour, 2021
Performer [Replacement]
Hamilton (And Peggy Company)
  [US Tour]
Third National Tour, 2019
Ensemble
Hamilton (Philip Company)
  [US Tour]
First National Tour, 2017
Performer (Swing) [Replacement]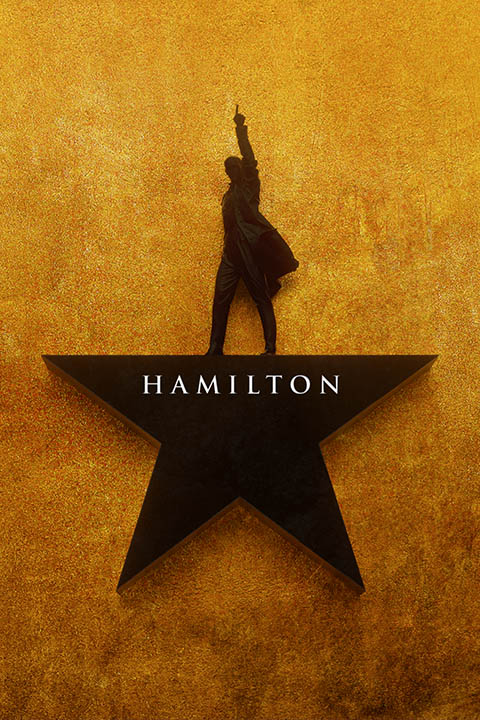 Hamilton
  [Broadway]
Original Broadway Production, 2015
Perfomer (Swing) [Replacement]
Kyle Weiler News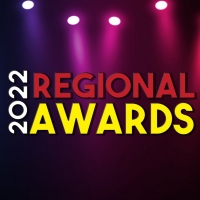 First Stats Released For The BroadwayWorld Minneapolis / St. Paul Awards; Eagan Summer Theatre's SPONGEBOB Leads Best Musical
by BWW Staff - Nov 21, 2022
The first live standings have been announced for the 2022 BroadwayWorld Minneapolis / St. Paul Awards! Nominations were reader-submitted and now our readers get to vote for their favorites.
Interview: Joey Brueske of COMPANY at Ashland Productions
by Jared Fessler - Jun 16, 2022
On the night of his 35th birthday, confirmed bachelor, Robert, contemplates his unmarried state. Over the course of a series of dinners, drinks and even a wedding, his friends - 'those good and crazy people [his] married friends' - explain the pros and cons of taking on a spouse. The habitually single Robert is forced to question his adamant retention of bachelorhood during a hilarious array of interactions.
GODSPELL, THE PAJAMA GAME & More Announced for Artistry 2022-2023 Season
by Chloe Rabinowitz - Jun 13, 2022
Artistry will welcome audiences back to the Bloomington Center for the Arts, launching its 2022-2023 Season of theatrical and musical entertainment. 
Photo Coverage: Inside the Latest HAMILTON #EduHam!
by Walter McBride - Oct 31, 2019
#EduHam is a series of HAMILTON Wednesday matinees made available to New York City schools with a high concentration of students from low-income families for the ticket price of only $10. This educational partnership, made possible through a $1.46 million grant by The Rockefeller Foundation, is not only providing 20,000 NYC public school students with the opportunity to see HAMILTON on Broadway, but provides educational material by Gilder Lehrman to incorporate material from the musical into the American History curriculum.
HAMILTON Will Hold A Fan Performance on October 31 With All Tickets Available For $10 Via Lottery
by Stephi Wild - Oct 17, 2019
For the second year in a row, Hamilton will host a special fan performance on Thursday, October 31 at the Richard Rodgers Theatre on Broadway, with all tickets for the 7:00pm performance being sold for $10.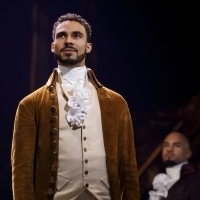 Meet the Current Cast of HAMILTON on Broadway!
by Paul Smith - Jul 20, 2019
Hamilton is ready to blow us all away as they enter their fourth year of their monumental Broadway run! Take a look at the current cast that is burning up the Richard Rodgers stage.

HAMILTON Announces Chicago Closing Date
by Alan Henry - May 16, 2019
The musical HAMILTON will conclude its more than three (3) year run in Chicago at Broadway In Chicago's CIBC Theatre (18 W. Monroe St.) on January 5, 2020, it has been announced by producer Jeffrey Seller. Chicago was the first city outside New York where HAMILTON opened; the production began performances on September 27, 2016 at what was then The PrivateBank Theatre.

BWW Feature: HAMILTON Celebrates History Education By Giving Back to 3,900 Students with EDUHAM in Detroit!
by Katie Laban - Apr 20, 2019
When you see a high student support another high school student that is one of the best moments you can ever witness, but when you see over 2,000 students support one another the experience is astounding and one you will never forget! This was exactly the experience that happened at the Fisher Theatre on Thursday morning for the Hamilton Education Program, better known as EduHam, when the second of the two high school only Hamilton matinee performances happened. The students were greeted by Chaundre Hall-Broomfield, who plays Hercules Mulligan / James Madison, and then selected student took the stage to perform original projects inspired by their analysis of primary source materials and lyrics from the musical. That was followed by a Q & A with some members of the Angelica Tour company of Hamilton that is currently here in Detroit as part of the Broadway in Detroit season and the special matinee student performance. It was an experience that these students will never forget!
BWW Exclusive: David Petro's Broadway Break Thru Failed to Pay Instructors, Suspends College Program for 2019
by Cara Joy David - Apr 10, 2019
The theater community spans across the world, but it is famously small. So when you don't pay people who works for you, it tends to get out, especially if those folks have Broadway connections. Such is the pickle that former performer and casting director David Petro seems to have found himself in. He allegedly hasn't paid various people who worked for him teaching master classes and word is now spreading.

Social Roundup: Broadway Celebrates National Swing Day!
by Linnae Medeiros - Jan 16, 2019
Actor's Equity Association is celebrating the unsung heroes of the theatre community with its fourth annual National Swing Day. In honor of the occasion, we've gathered social posts from swing nation both in New York and on the road.
Kyle Weiler Frequently Asked Questions
How many Broadway shows has Kyle Weiler been in?
Kyle Weiler has appeared on Broadway in 1 shows.
How many West End shows has Kyle Weiler been in?
Kyle Weiler has not appeared in the West End