Latest News on Kate Spade
Kate Spade News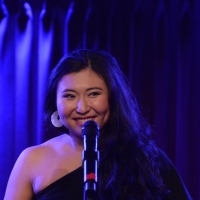 Riza Takahaski Announced as Host of Broadstream's New Digital Series AUTHENTICALLY YOU
by Chloe Rabinowitz - May 4, 2022
Broadstream announced today that Authentically You, a new digital series hosted by Riza Takahaski (Mean Girls), is now available for streaming exclusively on the new, free-for-user streaming platform.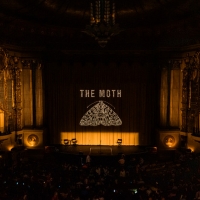 The Moth Announces its Fall 2021 Season
by Stephi Wild - Sep 15, 2021
Global storytelling nonprofit The Moth, today shared its Fall 2021 lineup which marks a poignant return to in-person shows on stages across the country, as the world begins to emerge from the challenges of the past 18 months.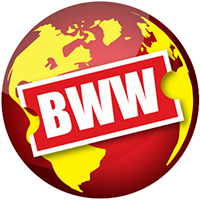 Lola's Garden Debuts At Suburban Square With Acclaimed Chef Andrew Wood
by A.A. Cristi - Apr 14, 2021
FCM Hospitality and owner Avram Hornik head to the Main Line with their first-ever suburban brick and mortar concept. Lola's Garden (51 St Georges Rd) will officially open to the public this Thursday, April 15th at 5:00pm, with a grand opening ribbon cutting planned for Friday, April 16th at 11:00am.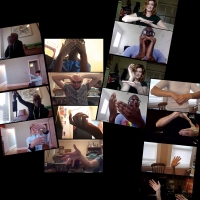 Nichole Canuso Dance Company Announces Digital Tour Of BEING/WITH: HOME
by Chloe Rabinowitz - Feb 8, 2021
The intimate participatory performance, which explores separation, connection, and the power of listening, will play The John Michael Kohler Arts Center in Sheboygan, Wisconsin from February 11-24, 2021, followed by an engagement at the Bates Dance Festival in Lewiston, Maine from February 25-March 14, 2021.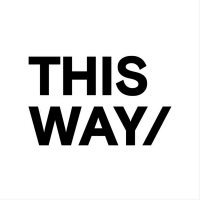 Lady Gaga's Born This Way Foundation Launches Third Annual #BeKind21 Campaign
by Chloe Rabinowitz - Aug 18, 2020
Today, Lady Gaga's Born This Way Foundation - with support from Sesame Workshop, MusiCares, The KIND Foundation, Lyft, Verizon Media, Kate Spade New York, Chipotle, Deloitte, and Bumkins - announced the launch of its third annual #BeKind21 Campaign.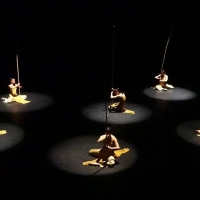 Nai-Ni Chen Dance Company Free Online Company Class With Asian American Master Artists
by A.A. Cristi - Apr 27, 2020
In the midst of the COVID-19 Crisis, the Nai-Ni Chen Dance Company is keeping its dancers in shape by conducting regular Company Classes online from Nai-Ni and Company dancer's living rooms using Zoom. After a few weeks, Company members and Nai-Ni invited former dancers of the Company and friends to join through Zoom. At the same time, company dancers translated their online dance teaching skills to serve K-12 students and students with disabilities in underserved communities. Dance has brought them rays of hope and joy in their confined environment.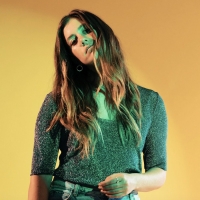 Laura Dreyfuss Releases New Single 'Sidelines'
by Kaitlin Milligan - Mar 4, 2020
Award-winning singer/actress Laura Dreyfuss has announced today's premiere of her new single. 'Sidelines' is available now via S-Curve Records/BMG at all DSPs and streaming services; an official music video - directed by Marysia Makowska - is streaming now via Dreyfuss' official YouTube channel.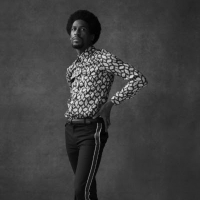 Jon Batiste Returns to Café Carlyle in February
by Chloe Rabinowitz - Jan 9, 2020
Revered jazz performer Jon Batiste returns to Café Carlyle, February 18-21. Born into a long lineage of Louisiana musicians, Jon Batiste is a globally celebrated musician, educator, bandleader and television personality whose musical skill, artistic vision and exuberant charisma has made him a triple threat and the newly 'crowned prince of jazz.' Jon delicately balances a demanding schedule on screen and on stage -- which includes his role as Bandleader and Musical Director with The Late Show with Stephen Colbert. Jon released his debut solo album, Hollywood Africans, in 2018. The track 'St. James Infirmary' was nominated for a GRAMMY, and the record was nominated for an NAACP Image award for Best Jazz album.
KCAT Announces Cast And Crew For NIGHT, MOTHER
by A.A. Cristi - Dec 4, 2019
Kansas City Actors Theatre has completed casting and will soon begin rehearsals for its production of Marsha Norman's Pulitzer Prize-winning a?oe'night, Mother,a?? which will run from January 8th to January 26th, 2020 at the City Stage in Union Station. The production will be directed by Sidonie Garrett, who last directed a?oeA Streetcar Named Desirea?? for Kansas City Actors Theatre in 2016. The production will feature Jan Rogge (a?oeA Lie of the Mind,a?? a?oeMy Old Ladya??) and Cinnamon Schultz (a?oeA Streetcar Named Desire,a?? a?oeSea Marksa??) and will feature scenic design by Ken Martin, costume design by Mary Traylor, lighting design by Shane Rowse, sound design by David Kiehl, properties design by Deb Morgan, and technical direction by Kyle Dyck.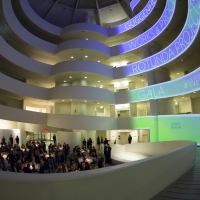 The Guggenheim to Host Swing Dancing with Caleb Teicher, Chris Celiz, Ben Folds, Conrad Tao and Eyal Vilner Big Band
by Chloe Rabinowitz - Nov 18, 2019
Works & Process, the performing arts series at the Guggenheim, presents Swing Dancing with Caleb Teicher, Chris Celiz, Ben Folds, Conrad Tao and Eyal Vilner Big Band on Monday, December 9 at 6:30pm and 7:30pm.
Kate Spade Videos
VIDEO: DEAR EVAN HANSEN Cast Talks The Show's Ever-Important Message About Mental Illness
by Stage Tube - Jul 7, 2018
The cast and creatives of Dear Evan Hansen sat down with CBS recently to talk about the show's ever-important message surrounding mental illness, depression, and suicide.