Date of Birth: May 14, 1881
Date of Death: March 07, 1941 (59)
Birth Place: Newtonville, MA, USA
Latest News on Julian Eltinge
Stage Credits
  [Broadway]
1915
Jerry Jackson
  [Broadway]
1914
Tom Hale
  [Broadway]
1911
Hal Blake
Mrs. Monte
  [Broadway]
Original Broadway Production, 1908
Performer
  [Broadway]
Broadway Production, 1904
John Smith
Productions
[Broadway, 1914]
Costume Designer
Writing
Lyricist
Stage
Performances
  [Broadway]
1915
Jerry Jackson
  [Broadway]
1914
Tom Hale
  [Broadway]
1911
Hal Blake
Mrs. Monte
  [Broadway]
Original Broadway Production, 1908
Performer
  [Broadway]
Broadway Production, 1904
John Smith
Productions
Costume Designer
Writing
Lyricist
Julian Eltinge News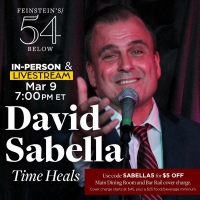 David Sabella to Celebrate New Album TIME HEALS at Feinstein's/54 Below
by Chloe Rabinowitz - Feb 22, 2022
FEINSTEIN'S/54 BELOW, Broadway's Supper Club will present David Sabella. After his sold out and critically acclaimed debut, last November, DAVID SABELLA, returns to the iconic Club to celebrate the release of his new CD "Time Heals."
David Sabella Celebrates New Album 'Time Heals' Live and Streaming At Feinstein's/54 Below
by A.A. Cristi - Jan 17, 2022
Feinstein's/54 Below presents David Sabella. After his sold out and critically acclaimed debut, last November, David Sabella, returns to the iconic Club to celebrate the release of his new CD "Time Heals."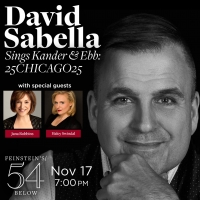 As Ticket Sales Soar, Fans Turn to Live Stream of DAVID SABELLA: 25CHICAGO25 at Feinstein's/54 Below
by Stephen Mosher - Nov 8, 2021
Chicago turns twenty-five this year and OG cast member David Sabella has created a celebration show that has sold so well that fans are flocking to the internet to score tickets to the live stream simulcast.
Megan Hilty, Linda Eder, Mykal Kilgore & More to Perform at Feinstein's/54 Below in November
by Chloe Rabinowitz - Oct 29, 2021
Next month, FEINSTEIN'S/54 BELOW, Broadway's Supper Club & Private Event Destination, will present some of the brightest stars from Broadway, cabaret, jazz, and beyond.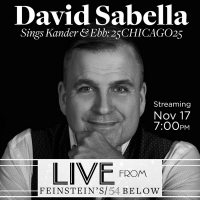 Jana Robbins & Haley Swindal to Join David Sabella in 25CHICAGO25 at Feinstein's/54 Below
by A.A. Cristi - Oct 1, 2021
David Sabella, original co-star in CHICAGO, the Musical, will celebrate the 25th Anniversary of Broadway's longest running American musical with the music of Kander & Ebb and a special behind-the-scenes look at the show's creation and his long history with it.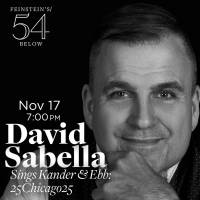 DAVID SABELLA Will Perform "25CHICAGO25" at Feinstein's/54 Below November 17th
by Stephen Mosher - Sep 19, 2021
As Chicago, the longest-running revival in the history of Broadway (indeed, the longest-running American Musical ever), celebrates 25 years on The Great White Way, OG cast member David Sabella has some memories to share, and some Kander & Ebb music.
Stories On Stage Presents AMERICAN DRAG
by Stephi Wild - Dec 19, 2020
Stories on Stage presents "American Drag" streaming live from Boulder's Nomad Playhouse, at 7:00 p.m. on Friday, January 15.  Ticket holders will receive a link to the performance.
Caitlin Kinnunen, Daisy Eagan, Jeremy O. Harris and More Will Podcast for Pride This Month
by Chloe Rabinowitz - Jun 17, 2020
The Broadway Podcast network will celebrate Pride month with a special section of the website highlighting a variety of programming to mark the occasion.
Julian Eltinge Frequently Asked Questions
How many Broadway shows has Julian Eltinge been in?
Julian Eltinge has appeared on Broadway in 5 shows.
How many West End shows has Julian Eltinge been in?
Julian Eltinge has not appeared in the West End
How many shows has Julian Eltinge written?
Julian Eltinge has written 1 shows including The Crinoline Girl (Lyricist).