Jessica Carollo Broadway and Theatre Credits
Bio:
A graduate of the prestigious Circle in the Square professional acting program in New York City. Jessica also has extensive musical theater training from the Long Island Performing Arts High School, and is a student of Bill Daugherty and Kathryn Rossetter at NYU's Cap21 summer musical ... (read complete bio)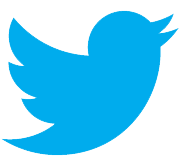 TWITTER WATCH
@JessicaCarollo - 2/1/21 04:20pm Knockout MS & Obesity with Bobcat Moretti https://
@JessicaCarollo - 11/9/20 05:00pm Tonight's the Night!! Check out #rockersonbroadway tonight on Broadway On Demand!
MORE TWEETS
Latest News on Jessica Carollo
Bio:
A graduate of the prestigious Circle in the Square professional acting program in New York City. Jessica also has extensive musical theater training from the Long Island Performing Arts High School, and is a student of Bill Daugherty and Kathryn Rossetter at NYU's Cap21 summer musical ... (read complete bio)
Latest News on Jessica Carollo