Latest News on Jack Weir
Stage Credits
Productions
[West End, 2021]
Lighting Designer
[West End, 2017]
Lighting Designer
Stage
Productions
[West End, 2021]
Lighting Designer
[West End, 2017]
Lighting Designer
Jack Weir News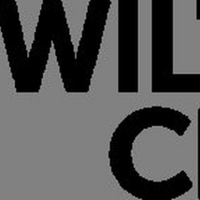 Wiltshire Creative Announces Autumn/Winter Season 2022
by Stephi Wild - May 17, 2022
With the return of Salisbury International Arts Festival imminent, Artistic Director of Wiltshire Creative Gareth Machin today announces the line up the company's Autumn/Winter season.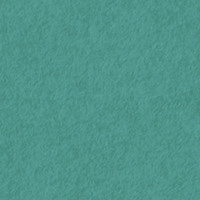 Royal & Derngate Northampton Present THE WELLSPRING by Barney and David Owen Norris
by Stephi Wild - Feb 23, 2022
Royal & Derngate will produce the World Premiere of The Wellspring as part of its Made in Northampton 2021/22 season. A deeply autobiographical work from award-winning playwright Barney Norris (The Remains of the Day) and his father, internationally acclaimed pianist and broadcaster David Owen Norris, The Wellspring examines that age-old story of a boy and his dad, and how they can relate to one another, in every sense of the word.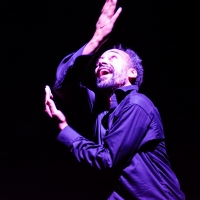 CONUNDRUM Will Be Performed at the Young Vic in 2022
by Stephi Wild - Oct 12, 2021
The Young Vic will present Conundrum, the debut production from Crying in the Wilderness Productions as a Young Vic Associate Company. This evocative new drama, written and directed by Paul Anthony Morris, dives headlong into a powerful exploration of one man's trajectory of embracing then owning self-acceptance. Conundrum opens in January 2022, having been delayed due to the pandemic.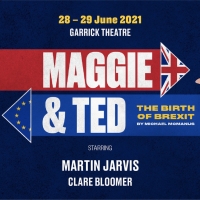 MAGGIE & TED Will Be Performed at the Garrick Theatre Next Week
by Stephi Wild - Jun 22, 2021
Maggie & Ted is a highly acclaimed comedy-drama which lifts the lid on the rivalry between two formidable political figures from the same party. The West End début follows a hugely successful sell-out run at the White Bear Theatre in Kennington in 2019 and is the first political play to debut in the West End post lockdown.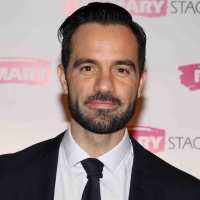 West End SUNSET BOULEVARD Concert Premieres Tonight, Starring Ramin Karimloo, Mazz Murray, and More
by Stephi Wild - Jun 13, 2021
The concerts will feature a 28- piece socially-distanced orchestra playing David Cullen & Andrew Lloyd Webber'S original orchestrations. The concerts are directed by Jordan Murphy and conducted by Alex Parker. It will feature choreography by Joanna Goodwin, lighting by Jack Weir, sound design by Paul Smith.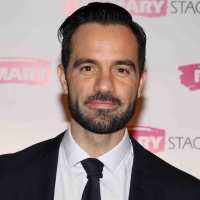 West End SUNSET BOULEARD Concert Adds Ramin Karimloo
by A.A. Cristi - May 14, 2021
Tony and Olivier Award-nominee, Ramin Karimloo, will join the upcoming concerts of Andrew Lloyd Webber's Tony Award-winning masterpiece Sunset Boulevard Alexandra Palace Theatre!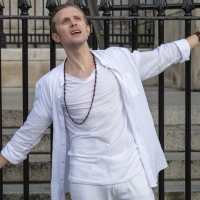 BWW Review: THE THEATRE CHANNEL EPISODE 3
by Eleni Cashell - Nov 29, 2020
The Theatre Channel is back with a third episode with rock numbers from the musicals. It features Shan Ako, Alex Gaumond, Rob Houchen, Francesca Jackson, Aisha Jawando and John Owen-Jones.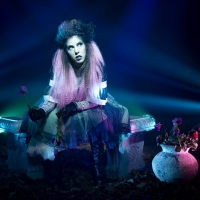 BWW Review: THE THEATRE CHANNEL EPISODE 2
by Eleni Cashell - Nov 1, 2020
This Halloween-themed episode features Aimie Atkinson, Linzi Hateley, Sophie Isaacs, Bradley Jaden, Ria Jones, Josh Piterman, Jordan Shaw and Trevor Dion Nicholas singing tracks from shows including Beetlejuice, The Rocky Horror Show and Carrie.
Jack Weir Videos
VIDEO: Luke Bayer and Millie O'Connell Sing 'Wishing For The Normal' From SOHO CINDERS
by Stage Tube - Oct 22, 2019
Soho Cinders features Luke Bayer and Millie O'Connell. They are joined by Lewis Asquith, Christopher Coleman, Ewan Gillies, Tori Hargreaves, Natalie Harman, Michaela Stern, with an ensemble cast featuring Jade Bailey, Thomas Ball, Luke Byrne, Ben Darcy, Laura Fulgenzi, Danny Lane, Savannah Reed, Melissa Rose. Watch Bayer and O'Connell sing 'Wishing For The Normal'!